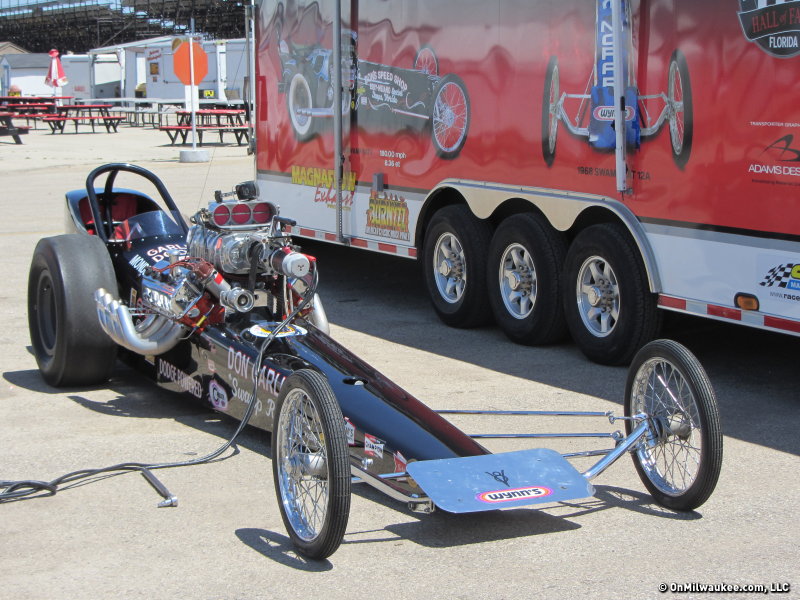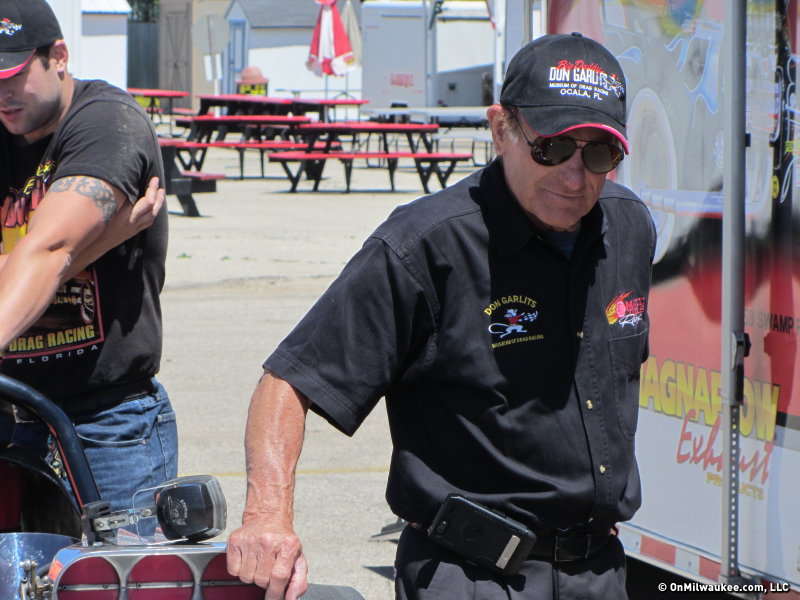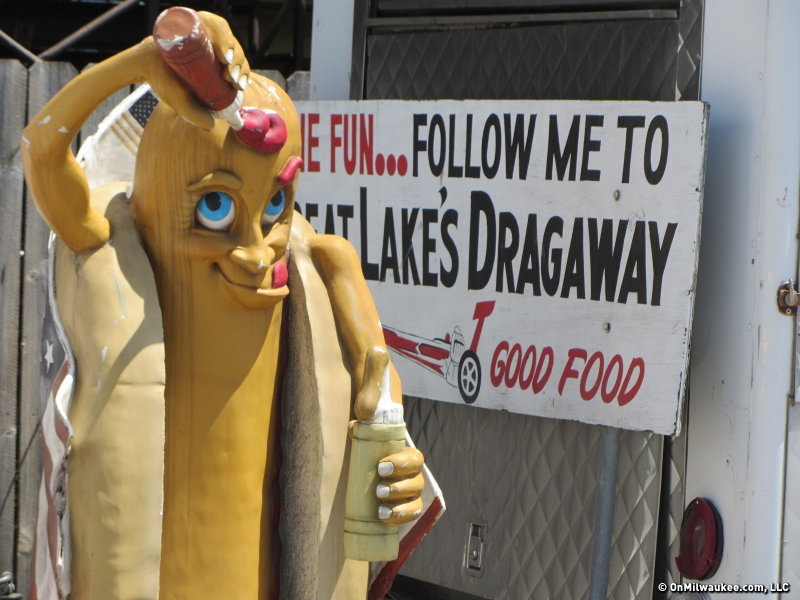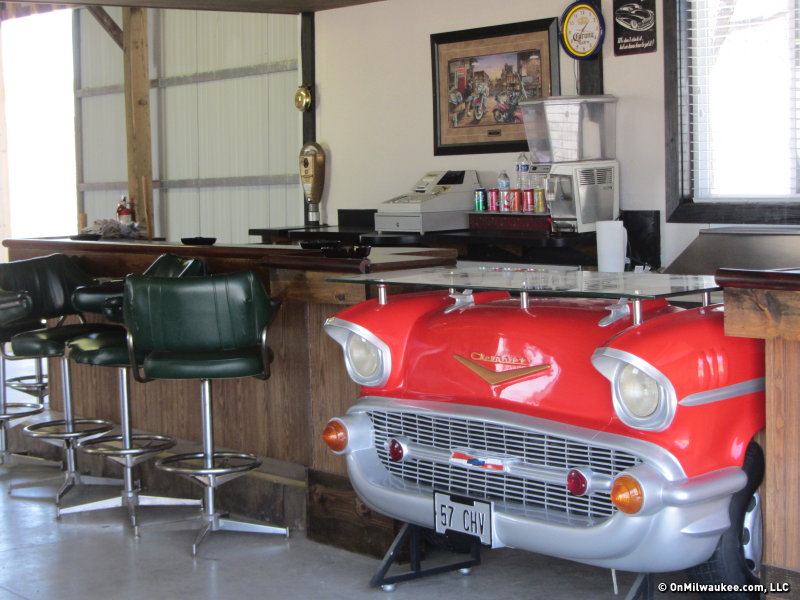 After 60 years, Great Lakes Dragaway's making a comeback
UNION GROVE – Pulling into Great Lakes Dragaway off County Hwy KR isn't exactly like taking a trip back in time - world class dragsters still compete on its asphalt - but there is an inescapable charm about the country's longest continuously operating drag strip.
"It really means a lot because people still come here from all over the world, every major drag racer –Shirley Muldowny, John Force, Don Garlits – every major person has been here in drag race and everyone knows Great Lakes Dragaway," said the track's advertising and promotions director Roy Henning.
(Editor's note: Henning is the husband of an OnMilwaukee.com staff member.)
"Big Daddy" Garlits couldn't help but smile thinking about his trips to Union Grove.
Garlits, 82, spent Memorial Day weekend at the strip to celebrate its 60th anniversary – one of many the Hall of Fame drag racer has spent in Union Grove.
Fans circled him during a meet and greet on Friday, recalling his races on that track four decades ago.
"It's got that same look," Garlits said. "That nostalgia. The horseshoe. Everything is still here like it was. That's good. We don't want it all changed around. This is a place ... this is an opportunity for the youngsters to come out and see this is exactly how it was when we came here back in the day. It was good, then. This was top of the line at the time. It's a nostalgia drag strip. It's still operating. It's got these farms on each side of it. There's no noise abatement. And so many of our nice strips have been put out of business because of the noise."
While professional racing remains the dragaway's biggest draw, the track is seeking to reinvent itself.
The grounds have been updated with new dine-in bars complete with signage and racing paraphernalia that dates back decades. One area includes the funny car CEO Randy Henning once drove.
Those who want to push their cars to the limit can even bring their own rides to the track in a safe, controlled environment.
"We are the people's race track," Henning said. "We're not here just to have a race track where you come in and watch stuff. We're a participation race track. We are really pushing for people to bring their own cars, bring their own 'Fast and Furious' cars. We do an event called 'Real Street Drags' and it's specifically made to get people off the street, no clocks, no times, flag starts, so people can actually feel like they're street racing but not do it stupidly and get themselves killed or other people killed."
Garlits couldn't agree more, and called the Dragaway a public service for that ability.
"As long as we're using automobiles as daily transportation, people are always going to want to race 'em," he added with a smile. "There's always going to be stock automobiles going up and down that drag strip 'cause that's how it all started."
As the Dragaway celebrates its long racing history, it's also looking forward.
The track sits on 75 acres and only about 15 to 20 are being used, meaning its potential may yet to be realized even after six decades of operation.
"This is what all major venues are having a problem with right now, especially the NFL and baseball. you can have just as good of a time at home as you can going to the game," Henning said. "So, that's kind of what we were running in to, too. People were watching racing on TV, on their 55-inch flat screen hanging out outside their house. That's why we're trying to change the culture around here a little bit, to have as much fun here as you can have at home.
"We're trying to make it an all-encompassing, entertainment facility. We want it to be a family place."
Garlits, for one, would love to see that happen.
After all, it would continue the vision of Hall of Fame promoter "Broadway" Bob Metzler, the man who opened Great Lakes Dragaway and made it an must-stop for racers and fans around the country for decades.
"He was a forward-thinking promoter," Garlits said of Metzler. "He saw the 'thing' about having a star come in like that and maybe it would increase the spectators and it absolutely did. From that day on they had special shows here. I ran here every year for years and years and years. We called it the Olympics of Drag Racing. This is kind of emulating that."
datayezfdcveudcwtyawteud
Facebook Comments
Disclaimer: Please note that Facebook comments are posted through Facebook and cannot be approved, edited or declined by OnMilwaukee.com. The opinions expressed in Facebook comments do not necessarily reflect those of OnMilwaukee.com or its staff.