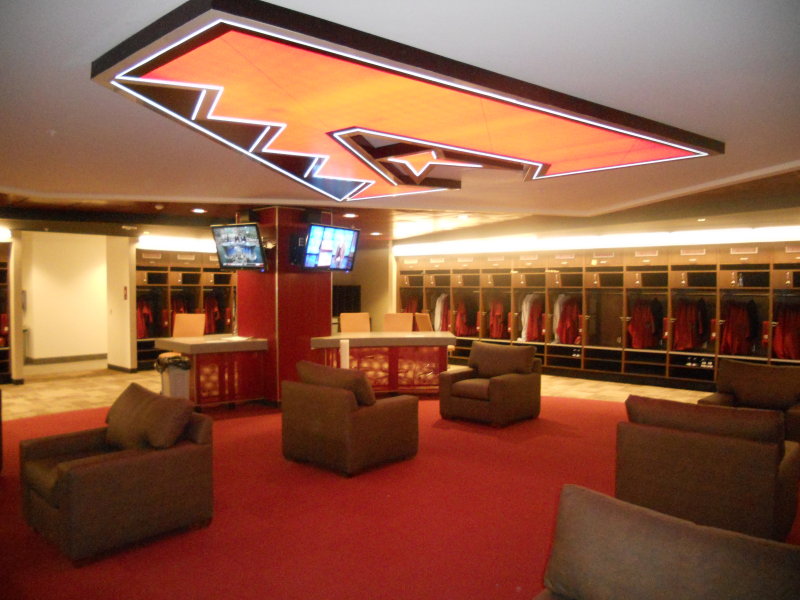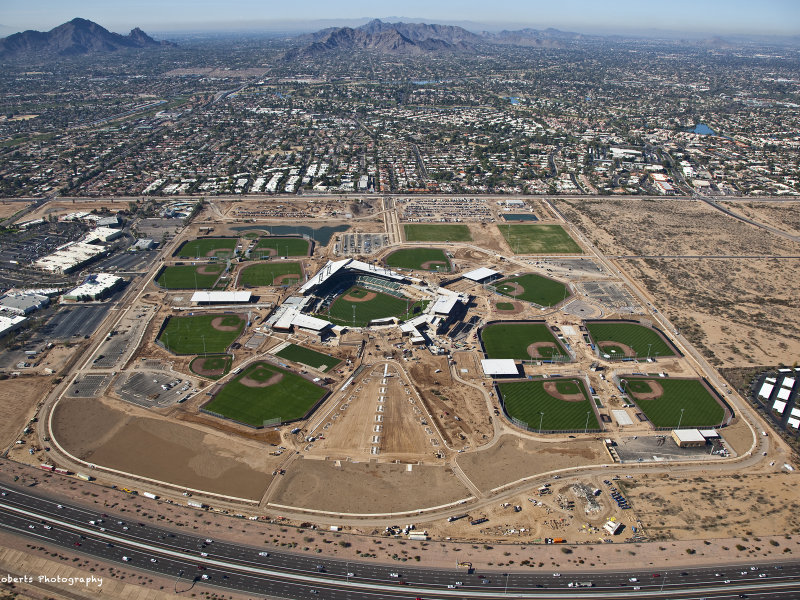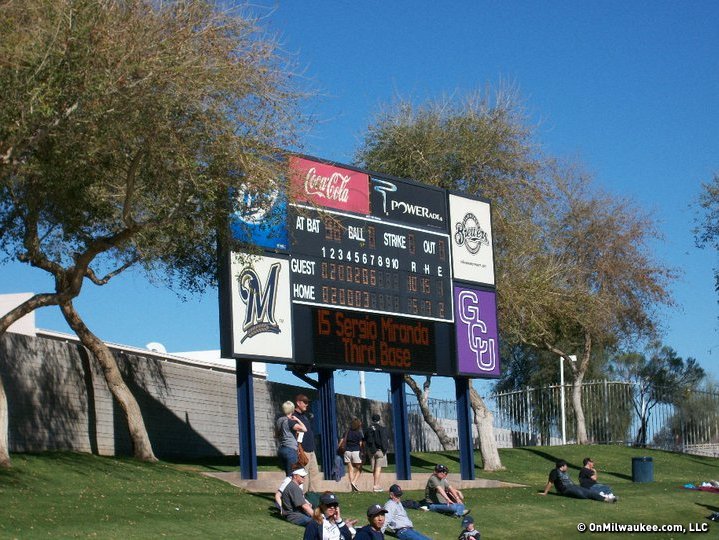 The Brewers future at Maryvale is up in the air
The Brewers lease at Maryvale Baseball Park is up after this year. Depending on your perspective that could be good news or it could be bad news.
The good news is that the Brewers could demand something bigger, better or flashier. The bad news is that they could easily get everything they need and continue playing in a bad neighborhood.
Bigger, better and flashier is the trend in the Cactus League today, particularly over the last three years.
But that's not really Milwaukee, is it?
After all, even when Miller Park was built, while it had everything the Brewers needed in terms of facilities (both from a baseball and business perspective) it is hardly the fanciest stadium in baseball.
Similarly, when Maryvale Baseball Park opened in 1998, it provided the Brewers with the opportunity to spread out from the relatively cramped quarters they had in Chandler the previous 11 seasons. Instead of just two practice fields, there were now seven. For the first time, the Brewers were able to have their entire minor league facility just across the parking lot and also had the ability to use the complex year round for developmental and rehabilitation purposes.
But 15 years later, Maryvale has begun to show its age. The stadium seats are faded from the Arizona sun, and what was once a large, sprawling clubhouse has become cramped and unworkable by today's major league standards.
After all, Maryvale Baseball Park is now one of the oldest spring training facilities in baseball. Only Peoria (San Diego and Seattle) and Phoenix (Oakland) are older un-renovated stadiums in the Cactus League, and the A's have been talking about leaving aging Phoenix Municipal Stadium for years.
Spring training was once considered little more than a nuisance to ballplayers and nothing more than a necessary expense by teams. In the early days of the Cactus and Grapefruit Leagues, exhibition games were just a way to raise some cash to defray the costs of players having to train for six weeks. The length of baseball's pre-season was determined to be this long because often times players would report horribly out of shape without having picked up a ball or bat in months.
Remember, before salaries got silly in the majors, players would need off-season jobs. Not the intelligence-insulting jobs college athletes have had for generations (including but not limited to the paid task of insuring the team's stadium didn't get stolen, for example), but real, back-breaking labor. Because of the economics of the game, an actual training regimen was instituted as a way for out of shape players to reconnect with the game.
But today, off-season jobs have long been extinct, yet spring training is still six weeks long. Of course, this is irrespective of the fact that any player worth his salt has been working out all winter to be able to report in shape, have an impact season, help his team win, and then hopefully be rewarded for that during the next off-season.
Any player, coach, manager, or general manager will tell you that spring training today is much, much too long. However, the game is not run by those that actually are expected to perform. No, the game is run by bean counters. And since the early 1990s, the nerds in accounting that actually run the game say that the business of spring training is too great to shorten it up.
After all, the Cactus League alone pumps an estimated $300 million into the local economy every year. In 2011, more than 1.59 million fans attended spring games in the Phoenix area alone. So, despite the overkill of a full month of meaningless games, the schedule isn't about to be shortened anytime soon.
Page 1 of 2 (view all on one page)
Next >>
Facebook Comments
Disclaimer: Please note that Facebook comments are posted through Facebook and cannot be approved, edited or declined by OnMilwaukee.com. The opinions expressed in Facebook comments do not necessarily reflect those of OnMilwaukee.com or its staff.