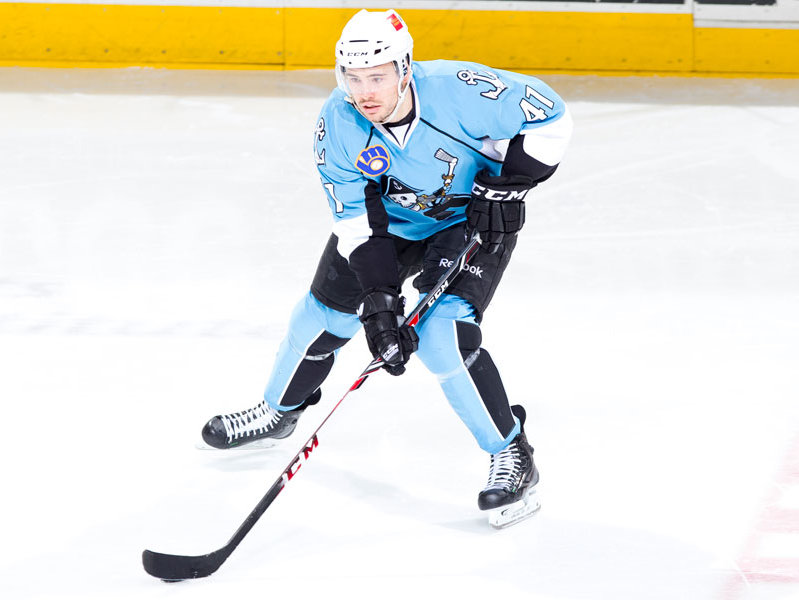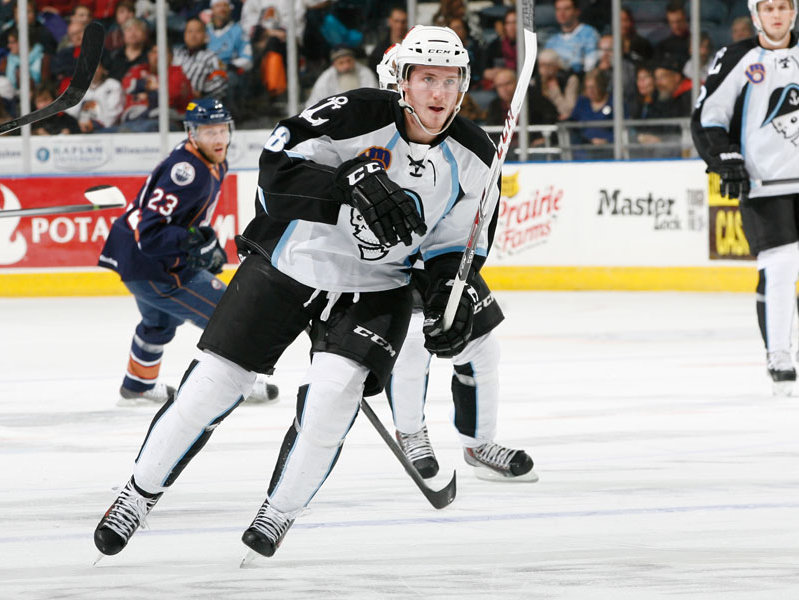 Admirals feel depth, talent can lead to playoff run
A year ago, the Milwaukee Admirals made a strong finishing kick to get into the American Hockey League playoffs on the last day of the season. It was an important accomplishment – the goal of the franchise is develop talent for its parent club in the National Hockey League, the Nashville Predators – but it also kept alive, and extended, Milwaukee's playoff streak.
But, the Admirals were matched up against a buzz saw in the Western Conference's top seed, the Texas Stars. Though confident and playing well, they were an underdog. It would have taken yeoman's work to win a series, let alone make a legitimate Calder Cup run.
This year, on the night the AHL playoffs begin, things might seem the same on paper.
The Admirals once again finished the regular season on fire, going 15-5-0-1 over the last two months. While it wasn't a mad dash to actually make the playoffs, the effort still "only" allowed the team to capture the sixth seed with an overall record of 39-24-6-7 and 91 points overall.
The result is a first round series against the North Division champion Toronto Marlies (45-25-2-4), a team that only managed five more points than the Admirals during the season.
It has led to a different mindset.
"I don't think we feel like underdogs at all," Admirals right winger Taylor Beck said. "I think we deserved (our seed) but we played better than the standings showed. We worked Toronto pretty good this year. We had a good win here in Milwaukee and then we had a 5-1 in Toronto, so we know exactly what we have to do. They finished third, so the standings don't always show maybe the true results, but we know what we have to do to be successful against this team and we're ready."
There is, indeed, an air of confidence with the Ads. In fact, the Marlies' decision to open the series with two games at the BMO Harris Bradley Center (the higher seed can pick the 2-3 format) only adds to the feeling that this Admirals team is ready for a legitimate championship run.
"Yeah, absolutely," Admirals center Colton Sissons said. "We have the confidence in here to go against any team in the whole league. In the first round of the playoffs, that's the attitude that we need to have. We believe in ourselves. We're a talented group."
"We're pretty deep and I think team might underestimate that a little bit. We've a pretty unreal record going into the playoffs this year and had a good string of games the last 20 games or so, so I think that we're definitely not an underdog. Not many teams would look at us that way."
That depth is something head coach Dean Evason feels will benefit the Admirals more this postseason than last year as well – especially with his ability to run out four lines that can not only score goals, but defend.
To him, and the players, this will allow each player to perform up to his potential – even as younger players log more total minutes than they ever have in their careers.
"We don't have a number one line," Evason said. "If you look at the four lines we're going to dress (tonight), we're very balanced. We've got a good group that we feel can play both situations, offensively and defensively, so nobody's taxed. Nobody's taxed offensively. We don't have people who stay out on the power play for two minutes. That's not what we do here. Everyone plays and everyone has a role and they buy into that. The consequence of that is we should be fresh."
Evason even went so far to say that he could create a fifth line if needed, a fact that's not lost on his team.
"I think that will be a huge factor for us in the playoffs," said Sissons, a rookie this year. "Some teams really have to rely on their top six forwards and top four d-men to play crazy hard minutes and sometimes your body just can't keep up with that, so I think that's an advantage we can really use to our side. We even have guys out of the lineup that can step in no problem as well, so it's nice to have that competition within your group."
What the Admirals do have however, is legitimate star power on their second line in Beck (49 points, team-leading 32 assists), Sissons (AHL All-Star, team leading 25 goals) and Swiss Olympic hero Simon Moser (26 points). All of them spent time in Nashville this year, and their time in Milwaukee is running short.
It's a trio that can affect games, and at some point in a deep playoff run, they'll need to.
"The playoffs is the best time of the year for sure and everyone on our team knows that," Beck said. "I think it's just the guys who score have got to score in the playoffs. The guys that play defense got to play defense. We have designated roles for everybody, but at the same time we have four lines that can also score. Me, Simon and 'Sis' are playing together and we've got to be solid defensively, but we've got to score if we're going to win. We've got to contribute offensively."
Milwaukee hasn't won a playoff series since 2011, and it hasn't advanced beyond the second round since losing to Hershey in the 2006 Calder Cup Finals. The last – and only – championship in the organization's history was in 2004.
This group doesn't feel that's too tall a task.
"It's a special time of year," Evason said. "Things happen. Who knows who will be a hero any given night. But we're just looking for the group to play the right, continue to do what we've done all year and just have the belief that if do that it'll set us up to have success."
Facebook Comments
Disclaimer: Please note that Facebook comments are posted through Facebook and cannot be approved, edited or declined by OnMilwaukee.com. The opinions expressed in Facebook comments do not necessarily reflect those of OnMilwaukee.com or its staff.