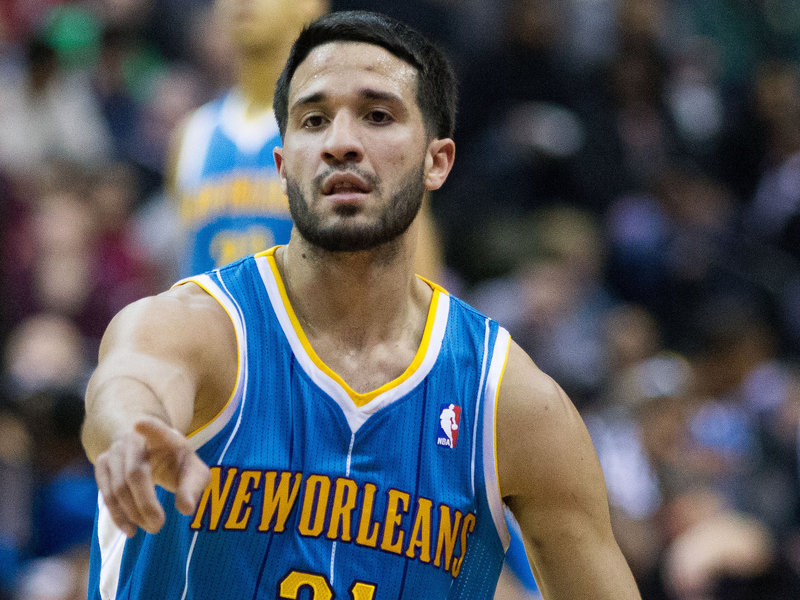 Free agent path may define timeline for rebuilding Bucks
Free agents in the NBA can officially sign contracts on Thursday, but what's interesting is that the Milwaukee Bucks have been linked to restricted free agent point guards Eric Bledsoe (Phoenix) and Greivis Vasquez (Toronto) as well as Houston Rockets point guard Jeremy Lin.
The Suns and Raptors can match any offer their players receive, while the 25-year-old Lin is attractive in a trade because he has one year left on his deal – but at a cost of nearly $15 million.
It makes sense that the Bucks are interested in in a veteran guard as they need some depth in the backcourt – only Brandon Knight, Nate Wolters, O.J. Mayo and Carlos Delfino are currently under contract – but who they acquire (free agent or otherwise) could perhaps signal a change the timeline of the organization's rebuild.
Prior to the trade for new head coach Jason Kidd, owners Wes Edens and Marc Lasry outlined a four-to-five year plan to compete for a championship.
That meant that delving deeply into free agency – or at least looking for an immediate-impact player – wouldn't occur until after this summer.
"Our view is that over the course of the next two or three years to build a really solid foundation of young players and then from there, then bring in a number of free agents," Lasry said on June 23 at an event hosted by the Milwaukee Press Club and the Rotary Club of Milwaukee.
"And I think we'll be able to do that. We have the wherewithal to do that, so it's not going to be a financial issue, so once you take that off the table, it's great. But what you need it sort of have a team that people want to play for and that people believe has the ability to win."
Like Lasry, Kidd acknowledged winning is what is attractive to impact players who can choose where they play.
"My job is to try and get the players that I have better, and then when we go into free agency, being able to have that attraction because we're winning," he said at his press conference on July 2.
"It's about winning. It's not about small market. We play inside. It's not the market. It's not Milwaukee. Milwaukee has a lot of great things to sell. I think it's the talent and being able to win a championship."
Until proven otherwise, Bucks general manager John Hammond outlined what that meant for this summer – considering that this team might be headed for the lottery yet again.
"We'll go into free agency and we'll evaluate what's best for us," he said on June 27, the day after the draft. "The one thing that Marc and Wes have talked about is let's build this team, let's try to build through the draft, let's not get over impatient.
"I don't think it's the right thing to think about for us to add a player to a roster that's going to help us today win three to five more games next year. That's not what it's about. It's about building this team somewhat organically and with some patience along the way."
Facebook Comments
Disclaimer: Please note that Facebook comments are posted through Facebook and cannot be approved, edited or declined by OnMilwaukee.com. The opinions expressed in Facebook comments do not necessarily reflect those of OnMilwaukee.com or its staff.