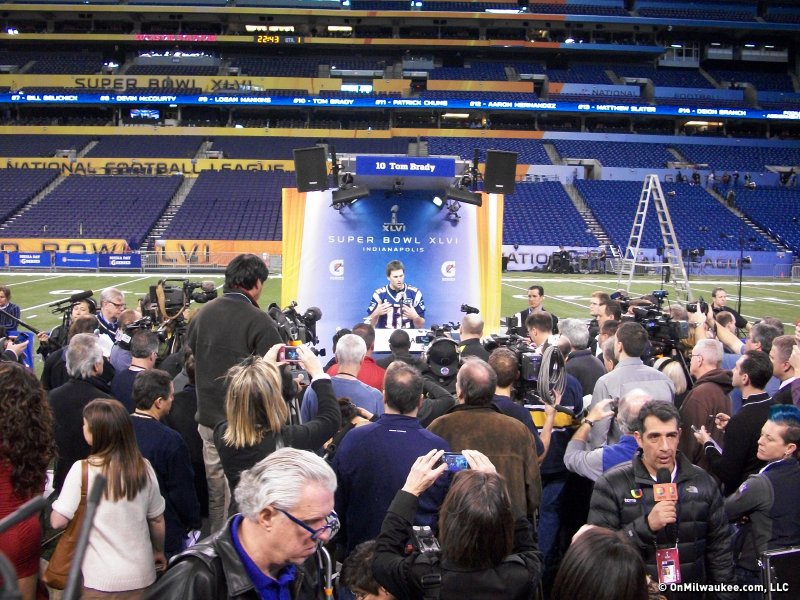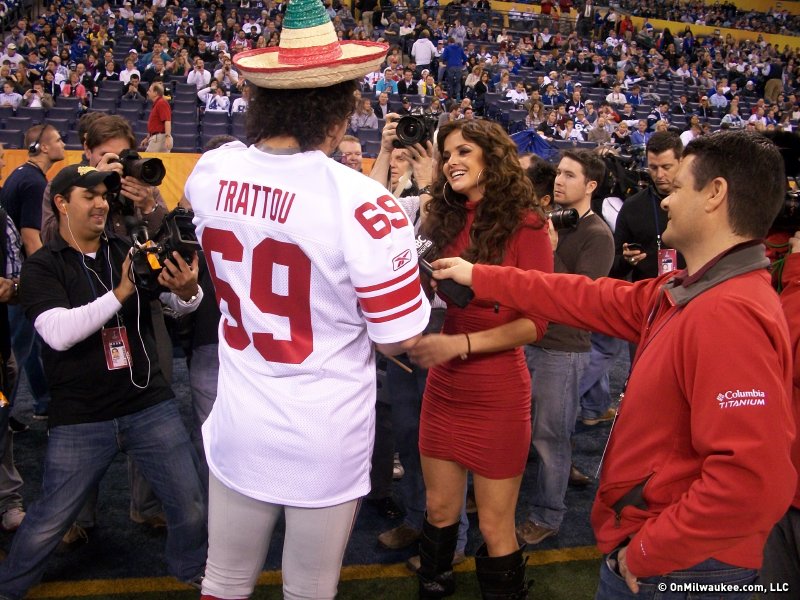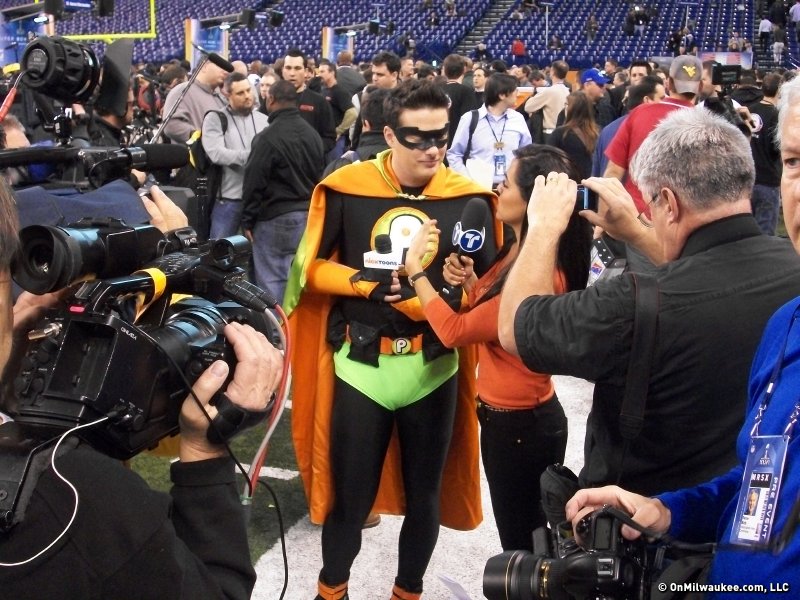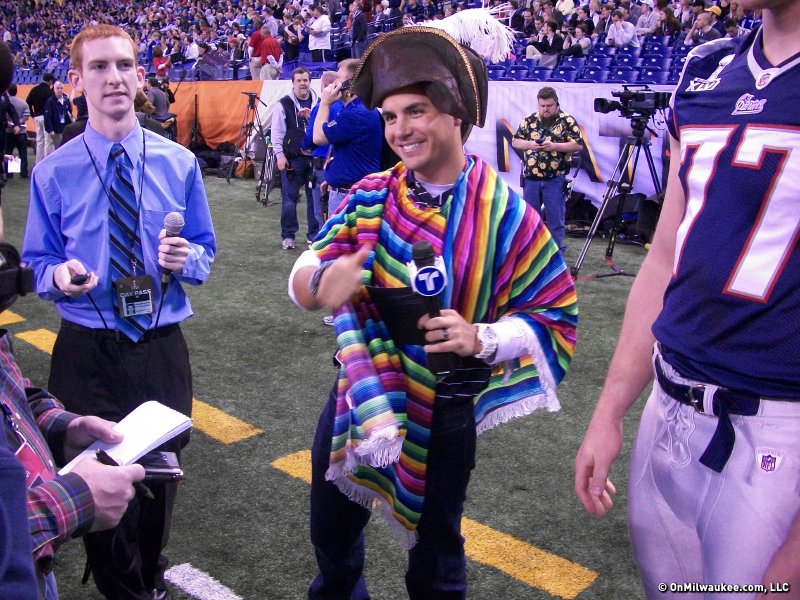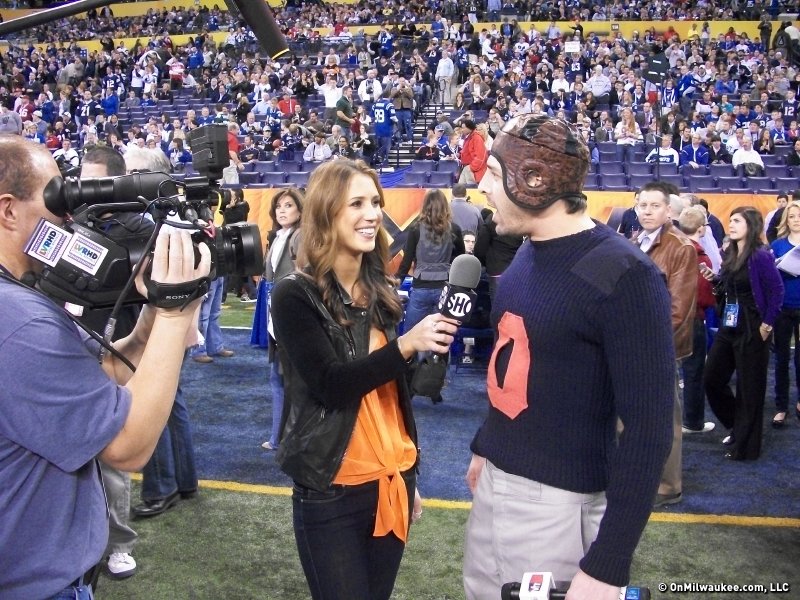 Could Milwaukee have hosted a Super Bowl?
Note: OnMilwaukee.com's Doug Russell is in Indianapolis covering Super Bowl XLVI this week.
INDIANAPOLIS -- When Indianapolis was named the host city for Super Bowl XLVI back in May 2008, most media members rolled their eyes and dreaded the mere thought of sleepy, cold, boring Central Indiana as where they would have to go to for the signature showcase of North America's most popular sport. After all, weren't Miami or San Diego available?
Especially considering the logistical disaster Dallas was a year ago, few looked forward to the prospect of a cold-weather city being able to appease the traveling masses that plunk down thousands of dollars apiece to see (and be seen) in a place that around the country no one knows about and even fewer think about.
Typical Super Bowl cities have outside attractions that visitors can go and experience. In Miami, there is the beauty (both natural and man-made) of South Beach; in New Orleans there is the decadence of Bourbon Street. In Tampa, there is Busch Gardens and if you are up for a short drive, Disney World, plus the Gulf of Mexico beaches a short drive away. Several past Super Bowls have been held in Los Angeles; three have been in San Diego. Neither city is in the mix right now because of stadium issues, but there is the inherent draw of Southern California, which includes Disneyland, Sea World, Hollywood, and the San Diego Zoo.
Indianapolis has ... the Speedway?
Beyond that, it's pretty slim pickings when it comes to things to draw people in. But you know what? This is a town that is doing the best with what it has, and has already won over some very skeptical critics.
First of all, the people are exceedingly friendly. Part of that has been the instructions that were handed down to volunteers to end any conversation with "Have a Super day!" My hope, as a fellow Midwesterner, is that the cynics from the East that have descended on the Crossroads City don't punch a smiling face by the end of the week.
After all, even as I was being frisked going into Lucas Oil Stadium Tuesday, the gentleman performing the standard security measure thanked me no fewer than four times in the 15 seconds it took for him to discern that wasn't packing heat.
Media Day usually brings the circus clowns to town, but Tuesday was relatively tame. Sure, there were a couple of Mexican reporters wearing short mini-dresses that that may have been painted on; there may have been some goofball in a superhero outfit; and there may have been a guy that dressed like a player from the 1920s, but there were no wedding dresses, dominatrix outfits, or guys running around in a Miss America sash.
All things considered, Media Day was quite demure. Perhaps the thought of having to wear a heavy winter coat over the top hat and diaper one might have expected from someone trying to top the guy from last year kept some of the idiot masses looking to make a spectacle of themselves at home.
There alone is a benefit of the game being held in Central Indiana.
This week, downtown Indianapolis has been transformed into a Super Bowl village of sorts. All over the city there are tents to keep out whatever Mother Nature may have in store for us. That she hasn't shown us her cards just yet only makes Dallas last year seem more of a fiasco than what we already know it was. But all over the city there are parties and events that budgets of all sizes can afford. What Indianapolis has stressed is that you don't have to have a ticket to the game to experience the Super Bowl atmosphere.
If things had been different years ago, it is not inconceivable that Milwaukee could have been considered for a Super Bowl. After all, if Jacksonville can lure one to their city, why not Milwaukee? If Detroit (twice), why not Milwaukee? If Minneapolis, why not Milwaukee?
But that ship has sailed; the NFL would never allow a city that does not have team to host a game of that magnitude. But what if the Packers had made good on their threats in the waning years of the Curly Lambeau administration to hang their shingle 100 miles south to take advantage of the larger population base? Or, what if another team had already set up shop in Milwaukee years before territorial rights were an issue?
Specifically, what if the Rams had moved from Cleveland to Milwaukee instead of Los Angeles (and then St. Louis)? What if the Cardinals had moved from Chicago to Milwaukee instead of St. Louis (and then to Arizona)? After all, what would they have had to lose? Moving the first time didn't exactly take hold. Maybe Milwaukee was their answer and they just never explored it before it became too late?
Of course we would need a sweet new theatre masquerading as a football stadium for which both our team and the Super Bowl to be played in. As is the case at Super Bowl venues Ford Field and Lucas Oil Stadium (and for that matter, Reliant Stadium in Houston, Cowboys Stadium in Arlington, and University of Phoenix Stadium in Glendale), Milwaukee would need at the very least a new(er) retractable roof stadium. After all, the promise of getting a shot to host the Big Game is that carrot commissioner Roger Goodell dangles out there to get municipalities to build new sports palaces.
Page 1 of 2 (view all on one page)
Next >>
Facebook Comments
Disclaimer: Please note that Facebook comments are posted through Facebook and cannot be approved, edited or declined by OnMilwaukee.com. The opinions expressed in Facebook comments do not necessarily reflect those of OnMilwaukee.com or its staff.