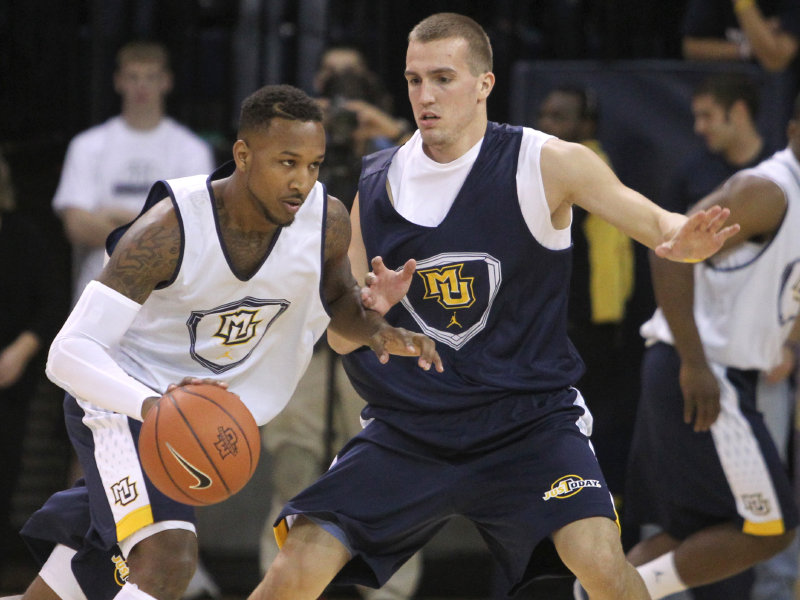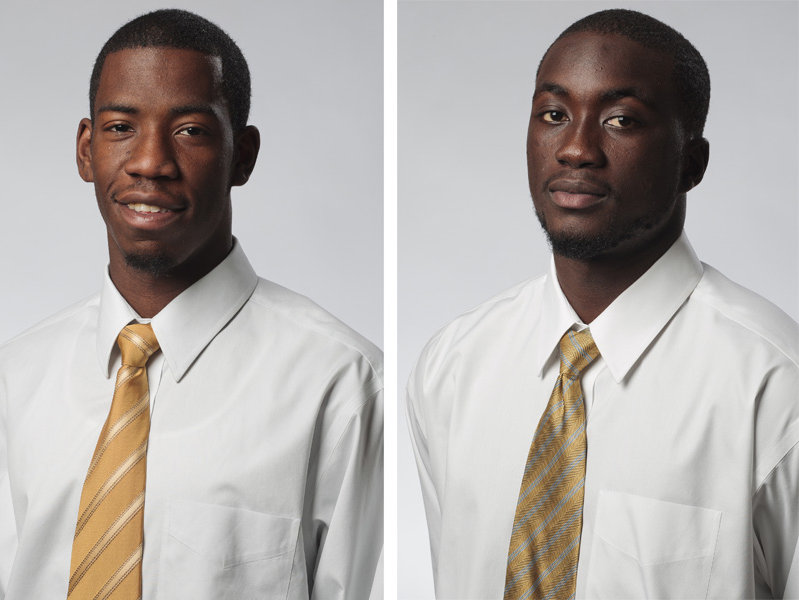 Transfers counted on to make an immediate impact
In a little over a week, the 2012-13 NCAA men's basketball season officially begins in Milwaukee, as the Marquette Golden Eagles head to Charleston, South Carolina to play Ohio State in the Carrier Classic and the University of Wisconsin-Milwaukee Panthers host the University of Mary on Friday, Nov. 9.
There is reason to be excited for the start of both seasons, beginning with NCAA tournament hopes. The Panthers are coming off their second 20-win season in three years and a second round appearance in the Horizon League Tournament.
Marquette has made consecutive Sweet 16 appearances and has set its sights on an even deeper tournament run.
One of the reasons each team is looking up is the arrival of new faces.
The Golden Eagles welcome in two transfers in Trent Lockett and Jake Thomas. Thomas, formerly of South Dakota, was a walk-on with the Golden Eagles last year but sat out due to NCAA transfer rules.
Lockett, formerly of Arizona State, was eligible to play immediately because he graduated in three years and enrolled in a graduate program that was not offered at Arizona State. His primary reason for coming to Marquette was to be closer to his mother in Golden Valley, Minn., who is battling cancer.
"The transition has gone really well," Lockett said. "It's been nice to be a lot closer to home. The commute is a lot better and I look forward to seeing my mom throughout the year. She's doing well. She's doing very well."
The Panthers brought in two guards from community colleges – Jordan Aaron (Southeastern Community College, Iowa) and Thierno Niang (Triton College, Illinois) – to help offset the loss of veteran guards Kaylon Williams and Ryan Allen.
"This is great," Aaron said of UWM. "It wasn't a big a transition for me. It's city life like where I'm from (in the Bronx). It was an easy transition for me to come here. I felt very at home from the coaches and my teammates are great teammates. We get along. Great chemistry. It wasn't hard for me to choose to come here."
Transfers are usually counted on to make an impact because of their experience, but this year their effect may be more immediate – and significant - due to an NCAA rule passed in January that allowed coaches to work with players in the summer for up to two hours a day and eight hours a week.
The players and their new coaches agreed that extra time made their transition – on and off the court – easier.
"Those eight hours – it's not a lot – but it does give you an opportunity to be around them every day and it allows them to stay in some sort of routine academically, athletically," Marquette coach Buzz Williams said. "I think it put us on a better slope once the school year started. I think it's been really good."
Panthers coach Rob Jeter was in lockstep with Williams.
"Let's be honest, we have to replace a point guard (Kaylon Williams) and we went out and added two transfer point guards and that allowed those guys to get more up to speed," Jeter said. "I think in our scrimmage, we were able to see the benefit of those summer hours. We were able to look more together offensively because of that. And defensively. We're excited about those new pieces."
While Thomas practiced all last year with the Golden Eagles, Lockett, Aaron and Niang were given time to learn about their new teammates as well.
"That's very important," Aaron said. "We get more time to actually get on the court with each other and learn each other's games. Being a point guard, that's very important to learn (about) your teammates and the areas they like the ball and they like to score. That was very good for us."
Williams and Jeter are no doubt counting on these new faces to be good for their respective programs, as well.
Facebook Comments
Disclaimer: Please note that Facebook comments are posted through Facebook and cannot be approved, edited or declined by OnMilwaukee.com. The opinions expressed in Facebook comments do not necessarily reflect those of OnMilwaukee.com or its staff.