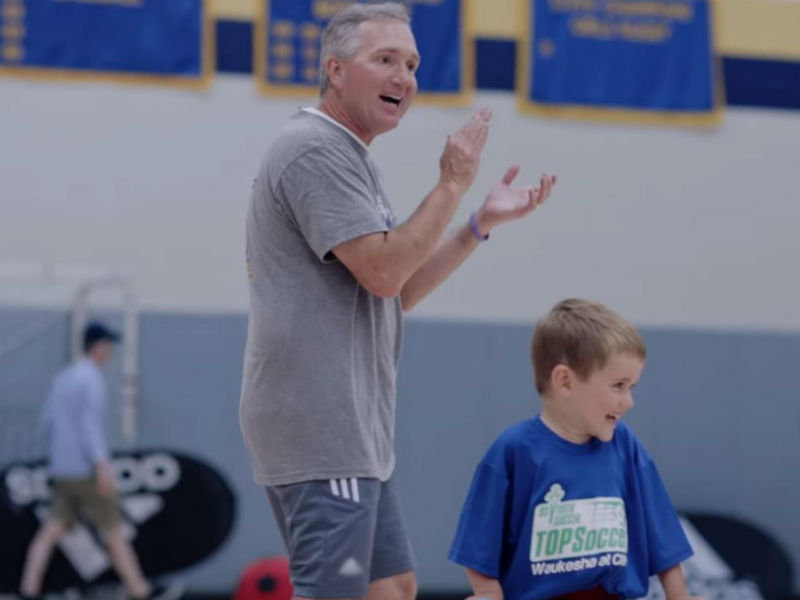 Nominate your favorite local leader for Most Valuable Coach program
When I was in high school, my soccer coach, Jimmy Banks, was one of the most important and influential people in my life. I dearly respected and admired him; I desperately wanted to please and impress him. He had a massively positive impact on me, and all of my teammates – not just on the field, but in how we carried ourselves off it, how we interacted with adults and authority figures, how we developed work ethic, strong character, confidence and much more. He's a major reason why I am now a high school soccer coach, as well.
Most high school athletes had a coach like that, who made a difference in their lives – who they look back on years later as someone who helped them become the people they are today; a coach who led by example, had integrity and instilled values, improved players, strengthened teams and also gave back to their communities.
Like Banks, another such transformative figure is John Burke, the girls soccer coach at Catholic Memorial High School. During his 23 years in charge, Catholic Memorial has won 10 WIAA state championships; last season, his Crusaders won their record-setting sixth straight state title.
A teacher, English Department chairperson and International Baccalaureate coordinator at Catholic Memorial, Burke is also the President Emeritus of the Wisconsin Soccer Coaches Association and founder and director of Waukesha TOPSoccer, which serves children with special needs.
Now, as part of U.S. Cellular's Most Valuable Coach program, Burke is among a handful of coaches from across the country working with Pro Football Hall of Fame quarterback Kurt Warner to identify current high school head or assistant coaches – of any sport – who have a positive impact on their schools, players and communities. Burke, a prime example of the kind of local leader the company aims to recognize, is helping to kick off the Most Valuable Coaches program, for which applications are now being accepted.
Until 11:59 a.m. on Sept. 11, you can visit TheMostValuableCoach.com to nominate your favorite current high school coach who is a leader not only among his/her players, but also in the school and community. The winning coach will receive a $50,000 donation to the charitable organization of their choosing or their high school athletic department, a trip to Orlando, Fla., and on-field recognition at the Under Armour High School All-America Game.
"At U.S. Cellular, we want to celebrate the positive impact that high school coaches have on students and players and the communities that come together to support their teams," said Rashawn Watson, area sales manager for U.S. Cellular. "As a company that strives to be a part of our local communities, we look forward to hearing inspiring coaching stories from the Milwaukee community."
Warner will be part of a panel of judges who will choose the Most Valuable Coach, based on leadership qualities and the positive impact they have had on their community, school and players.
"I have had the privilege of working with influential coaches who have motivated me to excel as a leader both on and off the field," Warner said in a statement. "As a current high school football coach myself, I understand the importance of leading by example and teaching our youth the value of making a positive impact beyond the game."
U.S. Cellular will evaluate each nominee, and the top 50 coaches will be announced at noon on Sept. 19. Then, public voting begins at TheMostValuableCoach.com, running through noon on Oct. 9, when the top 15 vote-getters advance as the Final 15. U.S. Cellular will award the school of each Final 15 coach $5,000, host a local celebratory event and also create a short video that shares the coach's story.
Public voting to help select the one winning coach nationwide begins at noon on Oct. 12 and will run until 11:59 a.m. on Nov.14. The winning coach will be announced at noon on Nov. 20. For more information and to view the official program rules, click here.
Now, go show that coach you think the world of just how much he/she means to you. And be sure to thank them for what they do, too.
Facebook Comments
Disclaimer: Please note that Facebook comments are posted through Facebook and cannot be approved, edited or declined by OnMilwaukee.com. The opinions expressed in Facebook comments do not necessarily reflect those of OnMilwaukee.com or its staff.