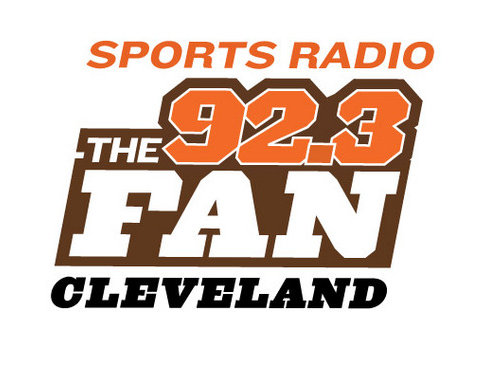 My parting wish: Milwaukee's new Sportsradio 94.5, WTMJ-FM
Today's is my final daily column for OnMilwaukee.com. For those of you that don't know, I have been hired by Yahoo! Sports Radio to host their nighttime show (7-9 p.m.) and will be moving out of the Milwaukee radio market.
This is not a reflection on OnMilwaukee.com in any way. Far from it. I have nothing but admiration and respect for everyone associated with what I will go to my grave believing is the most dedicated and passionate news, sales, and behind-the-scenes staff in Milwaukee media. Publisher Andy Tarnoff is a masterful visionary and President Jeff Sherman is as dynamically plugged into the business community as anyone I have ever met.
My partners in the editorial department, working in the Tim Cuprisin Memorial Newsroom, are top shelf. All of them; Bobby, Molly, Renee and Damien know this city inside and out and have been a joy and an honor to work alongside. Editing Dave Begel's sports columns have been a joy, as well, inasmuch as I have agreed with many of them and vehemently disagreed with others.
But the chance to again host my own national radio sports show and everything that went along with it was a pull that I could not resist. Again, it isn't a knock on Milwaukee in any way. I love this city more than I ever thought I could love a place and have been blessed over the last five years to talk sports with you again.
That having been said, since last June many have asked me what I would change about our sports-talk radio scene.
The No. 1 thing I would do is to actually add another station to the already crowded mix. It seems counter-intuitive but this would be no ordinary sports station. This would be Milwaukee's sports superstation: 94.5, WTMJ-FM.
One trend we are seeing right now in radio is spoken-word formats invading the FM dial. With all of the different ways we can now listen to music, it still baffles me why anyone would listen to FM radio for music. Granted, I have a lot of friends that work in the industry as FM music-format personalities, but this is not a reflection on them in any way. Particularly morning shows have their own unique content that you cannot get anywhere else.
That having been said, when they are not talking but rather playing a song, I can't help but feel that can get that content from almost anything. An iPod, YouTube, CD, iPhone, you name it. Consumers know this too. Why wait seven minutes for your favorite song on "Radio Now" when you can hit three buttons and get it immediately?
Eventually, just as newspapers are facing extinction, so will music on the FM band. Don't believe me? Kodak didn't believe film would ever become obsolete, either. Look at where that got them.
In certain markets, smart radio programmers have been taking underachieving FM music formats and spinning off sports and/or news programming onto them, using the heritage they have built up over the years.
In Phoenix, their heritage news-sports-talk station, much like Milwaukee's, was situated at 620 on the AM dial. In fact, the similarities between KTAR and WTMJ do not stop at their identical position on the dial by a long shot. In fact, the similarities are staggering.
KTAR first signed on in 1922; WTMJ in 1927. KTAR's call letters stand for "Keep Taking the Arizona Republic" as it was owned by the local newspaper. Similarly, WTMJ's call letters stand for "The Milwaukee Journal" (the W has no meaning other than its designation east of the Mississippi River).
Like WTMJ, KTAR owned all of the sports properties broadcast rights in town. The Suns, later the Cardinals and Diamondbacks, along with Arizona State University were all heard on KTAR. But the burden of constantly moving conflict broadcasts from one station to another got management to figure out a way to use the existing properties they have to all have one home.
After a couple of failed experiments with low-power stations, in 2007 they simply decided to take all of their news and talk programs that had been on 620 KTAR and move them to their underachieving FM station, the newly re-named 92.3 KTAR-FM. AM 620 in the Phoenix market is now the dominant all-sports station, broadcasting all of the games they always had, while using 92.3 FM solely as a conflict station.
This has created consistent programming on both stations, and has been extremely successful in making KTAR the most influential and listened-to information brand in the area.
Similarly, Bonneville Communications (who also owns KTAR) made the same switch in Seattle with their heritage KIRO station, which like WTMJ, was launched in 1927. Whereas AM 710 was once the dominant news-sports-talk station in the market, it is now the most successful all-sports station in the market, and is the flagship station for both Mariners and Seahawks games. Like KTAR-FM, KIRO's news and talk programs are all now heard on 97.3 KIRO-FM.
Page 1 of 2 (view all on one page)
Next >>
Talkbacks
Gomez | March 12, 2012 at 2:28 p.m. (report)
Good luck, Doug. I can honestly say I haven't listened to your former morning show since you left. Try and integrate a little home-town Milwaukee love in the National show!
Facebook Comments
Disclaimer: Please note that Facebook comments are posted through Facebook and cannot be approved, edited or declined by OnMilwaukee.com. The opinions expressed in Facebook comments do not necessarily reflect those of OnMilwaukee.com or its staff.