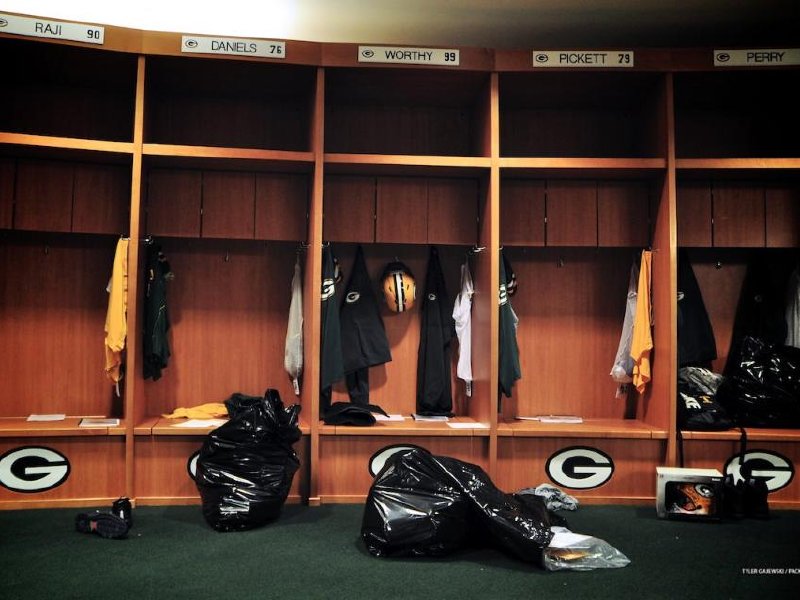 Capers, defense will get another shot for Packers
Two straight years, and two straight lasting, gut-wrenching images of defensive breakdowns have been seared into the memories of Green Bay Packers fans everywhere.
Two years ago, it was the Hail Mary the New York Giants converted en route to upsetting the 15-1 Packers at Lambeau Field.
On Saturday, it was San Francisco 49ers quarterback Colin Kaepernick running 56 yards downfield as Erik Walden crashed down inside on Frank Gore, oblivious to Kaepernick's keeper around his back side. It was a 45-31 loss wrapped up in a nutshell for the Packers, who had no answer for the read option offense the 49ers put on the field.
Suddenly, 2010 is quickly becoming a distant memory.
The defense did improve statistically this season, and as a whole the unit was one of the youngest in the NFL. And, it's relatively stable heading into 2013 with the only free agents being Walden, fellow linebacker Brad Jones and corner Sam Shields.
So what to do?
Fans everywhere feel defensive coordinator Dom Capers and his 3-4 scheme needed to hit the street yesterday, but such a move at this point seems highly unlikely.
The Packers will likely address some needs in the draft, and maybe free agency if another difference maker a la Charles Woodson becomes available – and at the right price.
Why? Because general manager Ted Thompson did address the defense last year, with tackle Jerel Worthy, linebacker Nick Perry and corner Casey Hayward. Hayward was a revelation, but the other two didn't end the season healthy.
And that's the rub.
This defense got better despite backups and undrafted free agents seeing a majority of time. No doubt Thompson and Capers feel that if Desmond Bishop and Perry were on the field, the linebacking corps wouldn't have been as over-matched Saturday night.
While you can't assume health in the NFL, I feel this is the route the Packers will go. Capers will get another season to get it right.
What could make things interesting, however, is the free agent class of 2014. For players coming up on contract years, they like to get that situation resolved a year early. This group may make their contract demands known this offseason, perhaps threaten to miss summer activities. That group includes B.J. Raji, Clay Matthews, Morgan Burnett, Ryan Pickett and M.D. Jennings.
No doubt Matthews it the priority, but Raji, Burnett and Jennings have proved their worth. And, perhaps more importantly, all could probably play a different scheme should the defense falter under Capers again in 2013.
That's looking too far ahead, however.
Capers deserves another shot at running this defense. Since the 2009 season, Capers' first, the team has gone 47-17 with four straight playoff appearances. Would a postseason loss feel any better if the Packers lost how the Denver Broncos and Seattle Seahawks did this past weekend? Close games with just a couple of defensive breakdowns late? No, it'd feel just as bad as getting 45 dropped on you.
I'll admit that Woodson's statement that the Packers defense wasn't quite ready for Kaepernick's running ability is disconcerting, but the Packers weren't the only team to get burned by the read option in 2012.
There is a reason why the 49ers made the switch to Kaepernick, why Russell Wilson of the Seahawks and Robert Griffin III of the Redskins led their teams to the playoffs – NFL teams weren't ready for that offense.
Following a summer of film study and an offseason of preparation, teams – including the Packers – won't look as bad defending that offense.
Capers has a track record, not only in the league, but with the Packers. This defense did get better. Young, unknown players were coached up and improved as the season progressed. I expect Thompson to once again bolster that unit, and key players with arguably higher ceilings like Bishop, Perry and Worthy to be back healthy.
No season that ends without a Lombardi Trophy is satisfying, but the Packers don't need to reinvent the wheel for 2013.
Facebook Comments
Disclaimer: Please note that Facebook comments are posted through Facebook and cannot be approved, edited or declined by OnMilwaukee.com. The opinions expressed in Facebook comments do not necessarily reflect those of OnMilwaukee.com or its staff.