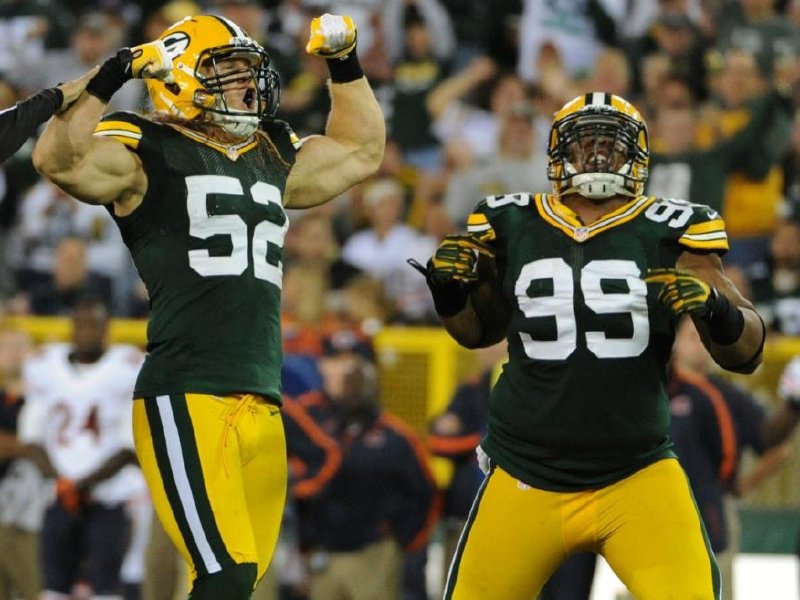 Green Bay Packers announce 2013 schedule
The Green Bay Packers' 93rd NFL regular-season schedule – highlighted by four prime-time games (subject to flexible scheduling) and a Thanksgiving contest at Detroit – was released on April 18 by the National Football League.
Green Bay's schedule includes six games against 2012 playoff teams, with three of those contests (Atlanta, Minnesota, Washington) at Lambeau Field and three on the road (Cincinnati, Minnesota, San Francisco). The Packers will travel to play both of the teams that played in Super Bowl XLVII (Baltimore and San Francisco).
The Packers have two prime-time contests at home (vs. Chicago on Monday Night Football in Week 9 and against Atlanta on Sunday night in Week 14) and two on the road (Sunday night contests at Minnesota in Week 8 and at the N.Y. Giants in Week 11). Green Bay plays at Detroit on Thanksgiving for the fourth time in the past seven seasons (also 2007, 2009 and 2011).
Green Bay opens the regular season against the 49ers for the second straight year and at San Francisco for the first time in franchise history.
The Packers' bye arrives in Week 4, the earliest their open date has come on the schedule since they had a Week 4 bye in 1999.
The Packers' lone NFC North contest in the final month of the season comes in Week 17 at Chicago, the second time under McCarthy (also 2006) that Green Bay has closed out the regular season at Soldier Field.
Dates and times for Green Bay's preseason games have also been finalized.
Preseason
Fri., Aug. 9 vs. Arizona, 7 p.m.
Sat., Aug. 17 at St. Louis, 7 p.m.
Fri., Aug. 23 vs. Seattle, 7 p.m.
Thu., Aug. 29 at Kansas City, 7 p.m.
Regular season
Sun., Sept. 8 at San Francisco, 3:25 p.m.
Sun., Sept. 15 vs. Washington, Noon.
Sun., Sept. 22 at Cincinnati, Noon.
Sun., Sept. 29 Bye
Sun., Oct. 6 vs. Detroit, Noon.
Sun., Oct. 13 at Baltimore, Noon.
Sun., Oct. 20 vs. Cleveland, 3:25 p.m.
Sun., Oct. 27 at Minnesota, 7:30 p.m.
Mon., Nov. 4 vs. Chicago, 7:40 p.m.
Sun., Nov. 10 vs. Philadelphia, Noon.
Sun., Nov. 17 at New York Giants, 7:30 p.m.*
Sun., Nov. 24 vs. Minnesota, Noon.*
Thu., Nov. 28 at Detroit, 11:30 a.m.
Sun., Dec. 8 vs. Atlanta, 7:30 p.m.*
Sun., Dec. 15 at Dallas, 3:25 p.m.*
Sun., Dec. 22 vs. Pittsburgh, 3:25 p.m.*
Sun., Dec. 29 at Chicago, Noon.*
*Start time may shift due to NFL flexible scheduling
Facebook Comments
Disclaimer: Please note that Facebook comments are posted through Facebook and cannot be approved, edited or declined by OnMilwaukee.com. The opinions expressed in Facebook comments do not necessarily reflect those of OnMilwaukee.com or its staff.