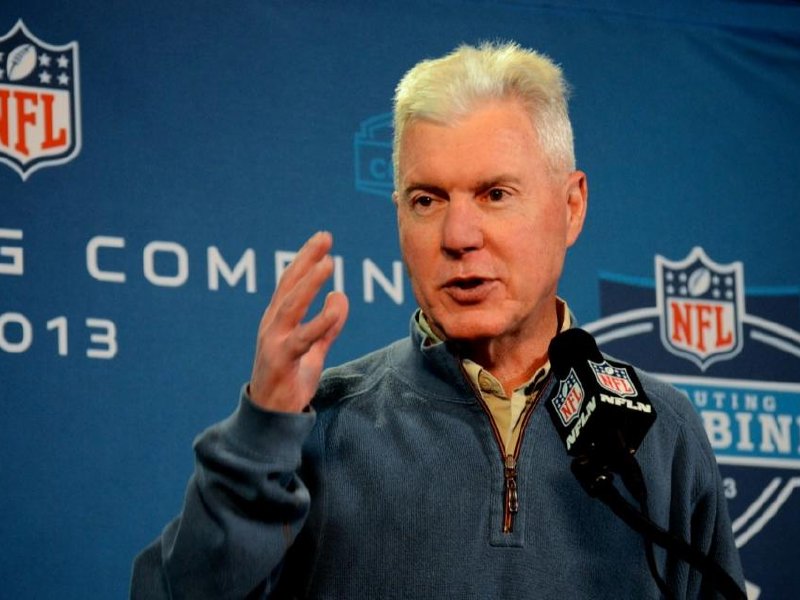 Expect high impact, not high profile, moves from Packers
The free agency period in the National Football League officially begins at 3 p.m. next Tuesday. A player can't actually sign a contract until that date and time – but teams can begin speaking with and structuring terms with agents this weekend.
You'll start to hear about deals being "agreed upon" fairly early this weekend and, of course, fans in Wisconsin will be waiting with baited breath to hear the Green Bay Packers coming to such agreements with a variety of players.
I've gone on record saying I don't believe that Packers general manager Ted Thompson will make any "big" moves, but there have been some interesting developments lately.
In early February, NFL.com reporter Ian Rapoport said the team could "sign as many as five players."
Then, in late February, head coach Mike McCarthy said he needed to get defensive coordinator Dom Capers more involved in the defense, at least in the off-season.
Earlier this week the NFL announced that the 2014 salary cap will rise about $10 million to $133 million, leading to ESPN.com's Kevin Seifert to calculate that the Packers will have nearly $33 million available in cap space, good for sixth-best in the NFL.
You can't help but think that where there is smoke, there is fire – fire in that Thompson may, indeed, be on the lookout for high impact players in free agency.
That's the phrase fans need to remember. There's a difference between "high impact" and "high profile."
Thompson could agree to terms with five players over the weekend, but it's possible that the average Joe won't know who they are. People are banging the drum for 27-year-old Pro Bowl safety Jairus Byrd (Buffalo) or 25-year-old corner Vontae Davis (Indianapolis) but technically, Sam Shields is an unrestricted free agent, and the Packers would like to have him back. That will require a signing bonus and an increased annual salary that takes money off the top of that available cap space.
And, Packers management may feel 2014 is a good time to extend Randall Cobb and (or?) Jordy Nelson, deciding that it's beneficial to the team's long term cap health that one (or both) of them receive hefty signing bonuses beginning in 2014.
Would those be high impact transactions? For this team, definitely. Would they be "high profile?" Not in the way many Packers fans are expecting.
What about 27-year-old Arthur Jones?
Who?
Exactly. The four-year veteran turned into a quality player in Baltimore's 3-4 scheme the last two years, recording 8½ sacks the last two years out of the tackle position. Would he be a high-impact acquisition in the middle? Probably. But high profile? No.
What about Antoine Bethea, who will be 30 in July? He's got some wear on the tires as he enters his ninth year in the league, but he would bring a couple of elements the Packers have been lacking – a veteran presence in the secondary (123 regular season starts, 11 playoff starts), an elevated talent level (two Pro Bowls) and health – he's missed just three games (and none since 2007). High impact? Probably. High profile? Probably not.
I don't doubt that the Packers will make contact with agents over the weekend, and they may even have some deals in place. But Packers fans have to remember who is running this organization, and how he does business. Even with all that money available, Thompson is more likely to extend (or re-sign) players he knows intimately than throw money at those he doesn't. He'll look for value and upside.
What he'll never do is put the Packers in a position where they can't extend a star they developed in-house, or have to cut valued players just to avoid bumping up against the cap.
Is that high profile? No. But in Thompson's tenure, it's always high impact.
Facebook Comments
Disclaimer: Please note that Facebook comments are posted through Facebook and cannot be approved, edited or declined by OnMilwaukee.com. The opinions expressed in Facebook comments do not necessarily reflect those of OnMilwaukee.com or its staff.