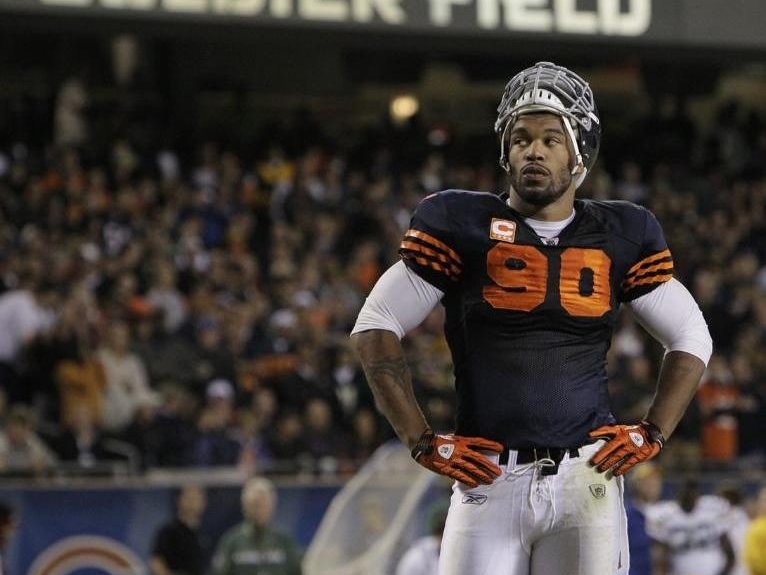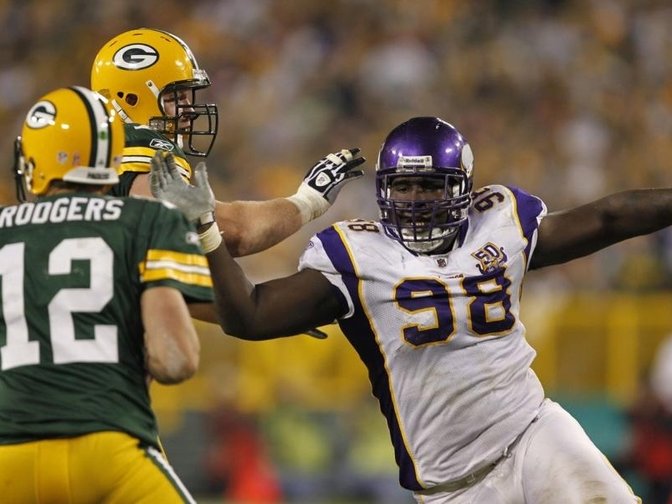 Packers winning free agency game
The only results that matter in the National Football League are decided within a 60-minute time frame on Thursdays, Sundays and Mondays between September and February, but the league has done an excellent job of making its sport accountable to fans and pundits year-round.
First, there's the period when teams can re-sign their own free agents or franchise tag them. Then there's unrestricted free agency. Then, the draft will be held. There's a short break before camps start in the summer, but in-between teams can trade and release players.
The league is in constant motion, giving us time to make judgments in no time – like saying that the Green Bay Packers and general manager Ted Thompson has "won" the free agency game so far.
With seven weeks and one day to go before a crop of new faces at unknown positions come in via the draft – resulting in more trims from the current roster – but it's safe to say that the handful of acquisitions the Packers have made thus far have already improved the team. So much so that Thompson could stand pat until the draft.
Prior to the start of free agency, I was on record in several places saying I'd be really surprised if Thompson made a huge splash in free agency, spending millions upon millions of dollars on talent developed elsewhere.
Now, you may say Julius Peppers and his three-year, $26 million contract fits that mold – but he (and it) clearly doesn't.
At 34 years old and 12 years in, Peppers is clearly on the downside of his borderline Hall of Fame career. He's no longer an every-down player, and the Packers will be better served not having him on the field in obvious running downs.
He's only guaranteed $7.5 million through his signing bonus, however, and should the team decide to cut him after 2014 his cap hit is only $5 million. The upside is that if Peppers dominates, records double digit sacks and the Packers win the Super Bowl, he's worth keeping around for $9.5 million in 2015. If he is done, then he's done. And gone.
There's the familiar face of B.J. Raji, returning as an unrestricted free agent, who signed a one-year, $4 million deal ($800,000 guaranteed). Thompson then inked a true nose tackle in Letroy Guion, who played the last six years in Minnesota.
Prior to the start of free agency, Packers head coach Mike McCarthy said defensive coordinator Dom Capers needed more flexibility with his personnel on defense to run an effective 3-4, and these three signings do just that.
Peppers is a traditional edge pass rusher, but he also played inside last year for the Chicago Bears when their defensive tackles were injured. On the field in obvious pass rush situations, Peppers isn't so far removed from dominance that he wouldn't warrant double teams, or at least help from a tight end or running back.
The addition of Peppers and the emergence of Mike Daniels as an aggressive pass rusher would allow Raji to move inside, where many feel he is better served. Guion is a 6-foot, 4-inch, 295-pound space filler and accustomed to battles inside as well.
Throw in last year's first round pick, 6-4 defensive end Datone Jones, and Capers has a bevy of line options to mix-and-match and create confusion on the other side of rush linebacker Clay Matthews.
In the defensive backfield, the Packers re-signed cornerback Sam Shields to a four-year, $39 million contract – a manageable number for a starter playing one of the game's premier positions. Much of that comes early in the contract as well, with $12.5 million and $15 million on the books for 2014, followed by $6 million in 2015 and $9 million in 2016.
On a smaller level, the Packers also seem set on bringing back James Starks to back up Rookie of the Year and Pro Bowler Eddie Lacy. Lacy missed nearly two full games with a concussion and nursed a sprained ankle through much of last year, so having a proven backup that knows the offense on hand is a "win," though it makes you wonder about the futures of Johnathan Franklin and DuJuan Harris.
There are still plenty of "holes" when you look at the roster, but every team always has holes to pick on. There are no perfect teams.
Thompson and McCarthy clearly feel the Packers can win the Super Bowl in 2014, and they should, with Aaron Rodgers in his prime and an offense that is one of the best in football. The bolstering of the defensive line with proven veterans will only help the linebackers and defensive backs.
It's mid-March. So much can happen. So much will happen in the NFL offseason. But already the Packers are stacking "W's."
Facebook Comments
Disclaimer: Please note that Facebook comments are posted through Facebook and cannot be approved, edited or declined by OnMilwaukee.com. The opinions expressed in Facebook comments do not necessarily reflect those of OnMilwaukee.com or its staff.