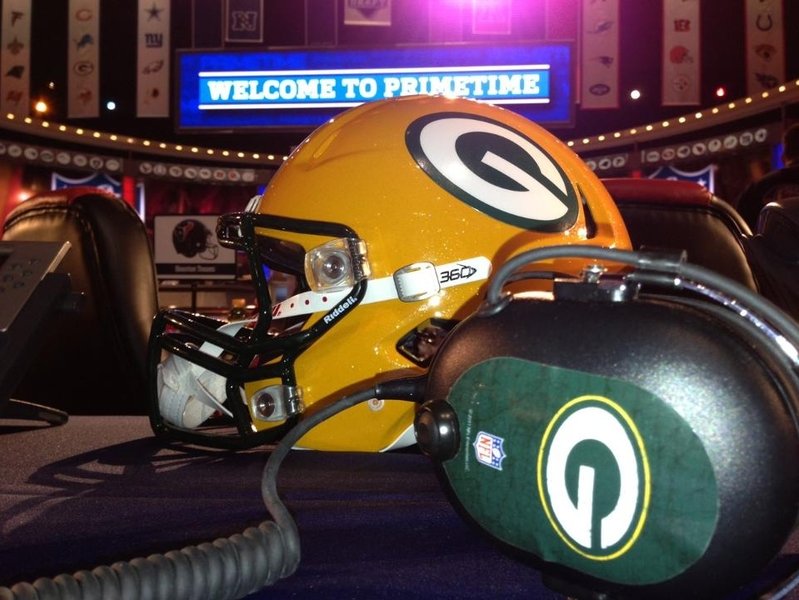 NFL Draft day offers all style, little substance
The National Football League Draft begins today at Radio City Music Hall in New York, with festivities starting at 7 p.m. on ESPN. The NFL and the network hope you're willing and able to invest nearly four hours of your time for … something … and then another several hours over the next several days for … something else.
Pardon my flippancy, but I'm not exactly sure what we're watching anymore.
Well, I guess I never understood why anyone would watch a draft, in any league, anyway. It's not that they're not important or vital to the health of the various sports leagues and teams, but nothing happens.
No contracts are signed right after a player is picked – those guys aren't even "officially" on the teams whose hat they're wearing. No physical activity takes place. No stats are recorded. Nothing is won or lost. No one knows anything, about anyone, picked.
I've never seen so much breathlessness over an "event" that, by itself, means so little in the grand context. Player acquisition matters, of course. Every sport needs someone to participate in it. I'm not arguing that at all.
But can you say that the run up of arguments and projections over the Green Bay Packers' selection of Iowa offensive lineman Bryan Bulaga at No. 23 overall in 2010 (and all the language written and spoken of him thereafter) meant more to the team itself than the post-draft acquisition of some kid out of Miami named Sam Shields?
Of course not.
"You're missing the point," you might say. "Not knowing is the fun part!"
I get that. And I don't dispute it. It is fun to project, to desire, a certain player. I know it's fun to analyze your favorite team (or its rivals) and play general manager. Perhaps you've seen a player quite a bit through his college days and want him to be a part of the organization you love.
I get all that.
What I don't get is why anyone needs to set aside four hours tonight to wonder about the one guy your team may, or may not, take.
The NFL and ESPN broke the draft up over three days back in 2010. It's not going to go back to the way it was – in fact, a fourth day might be added soon – so it is what it is.
I'm just not sure it's good viewing.
To help that, ESPN, the league and its network have vowed that they will not subvert its broadcasts by sharing draft picks early on social media but others aren't as restricted by those contracts.
You could follow the draft from your phone while out to dinner, or at a show, or while watching something infinitely more entertaining, like YouTube videos of cats playing pianos.
And, you won't miss anything aside from some yelling.
You'll get the "instant reaction" and the "immediate grade" of the pick no one (including me)knows anything about shot directly into your newsfeed.
Each team is given 10 minutes to make its first selection tonight – so why spend all that time watching the run-up to the only segment of time that matters to you?
Even if there's some great blockbuster trade and your team moves up the board, it's not like you won't hear about it if you're really interested. And what if your team trades out of the first round? Then you just got teased for nearly four hours and at the end, wonder what the hell the point of it was.
Of course the players who will be selected today matter. That hasn't changed. Neither has the team's preparation in determining their board. And I know that's what it's all about. But I'm not sure that anyone needs to spend around 210 minutes watching a broadcast when it only takes, at most, 15 seconds to get the only information that matters.
Facebook Comments
Disclaimer: Please note that Facebook comments are posted through Facebook and cannot be approved, edited or declined by OnMilwaukee.com. The opinions expressed in Facebook comments do not necessarily reflect those of OnMilwaukee.com or its staff.