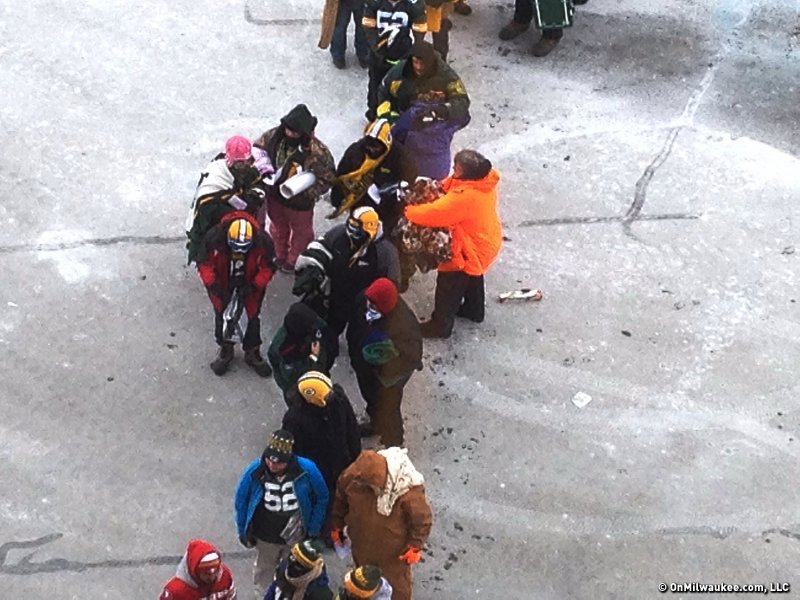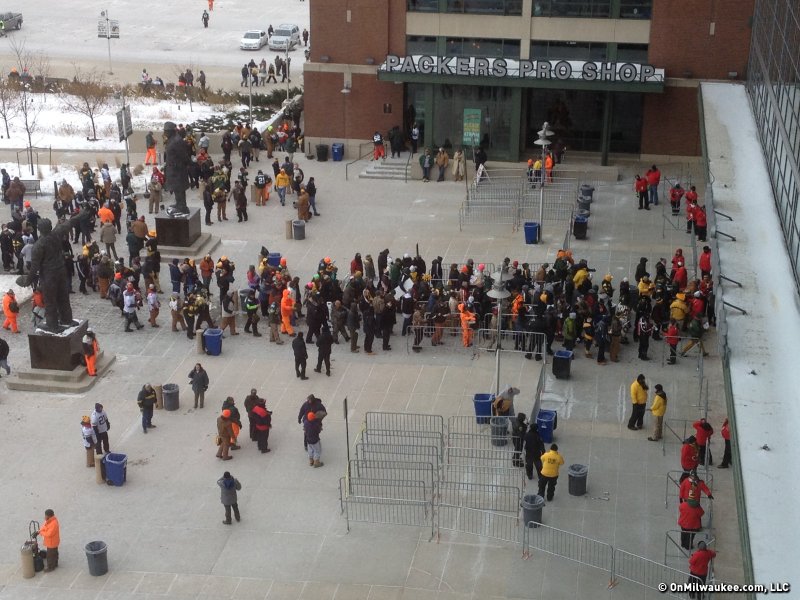 Fans, players at risk in cold weather
GREEN BAY – The Green Bay Packers and San Francisco 49ers will not be participating in Ice Bowl II, or anywhere close to it really – which is a great thing for the players and the fans Sunday afternoon at Lambeau Field.
Earlier in the week, the actual temperature at game time was predicted to be at zero or below, with wind chills dipping to maybe -40.
As of this posting, it's about six degrees, and the wind chill shouldn't drop to Ice Bowl proportion, but it will drop significantly below zero and "that's cold enough to cause significant damage," said Mary Jo Wiemiller, PA-C, M.S., the Clinical Assistant Professor and Chair at Marquette University's Physician Assistant Program.
"The important thing for the players and the fans who won't be moving around as much as the players they have to cover up their skin," she added. "You don't want to have exposed skin for any length of time."
But what of the players, many of whom say they'll be playing without sleeves?
"Everybody is a little different," Wiemiller said. "Ten or 15 minutes of exposed skin before it starts causing damage, but the damage is frost bite. And they can cause irreversible damage to their skin.
She said that players aren't often on the field for 10 minutes or more at a time, and they'll likely be covered by heavy jackets on the sidelines and can go stand in front of large heaters and sit on a heated bench to keep their core temperature higher.
Wiemiller has some experience as a fan at Lambeau Field as a season ticket holder, and she said fans will have a bigger issue staying safe than the players who are moving around and have blood circulating through their body.
"Fans should go to the atrium and go where there is heat blowing," she said. "And certainly use judgment – don't allow themselves to become intoxicated so they can continue to monitor themselves, and then watch out for the age extremes, the young children and the elderly who will be at a higher risk."
She said pulling away a face mask or gloves to have a drink of whatever the beverage of choice may be (the Packers are giving away free hot chocolate and coffee to fans) shouldn't be an issue as long as sensitive skin isn't exposed to the air for too long.
But the real keys to beating the cold and staying safe on a day like today?
"Keep covered," she said. "And with extreme temperatures and wind chill, people need to watch out for each other. And, just really use good judgment and use caution and help each other out. Watch out for your neighbor."
Facebook Comments
Disclaimer: Please note that Facebook comments are posted through Facebook and cannot be approved, edited or declined by OnMilwaukee.com. The opinions expressed in Facebook comments do not necessarily reflect those of OnMilwaukee.com or its staff.