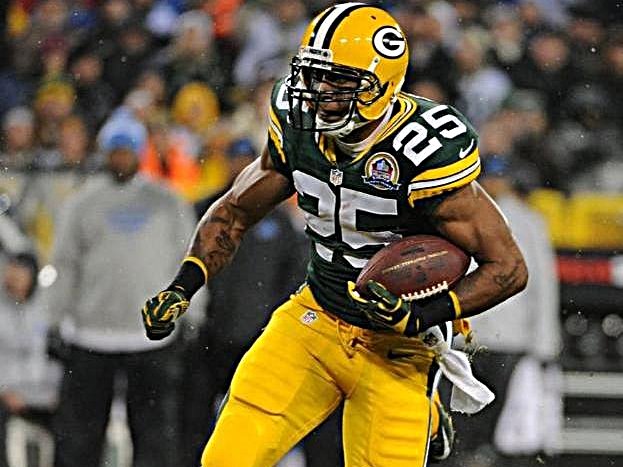 A player's purgatory: Free agent Packers await call to Lambeau
GREEN BAY – Vic So'oto has been here before. He doesn't necessarily like it, but it's the road many professional football players have to take before sticking in the NFL.
The second year linebacker went undrafted out of Brigham Young University prior to last season, and had to wait out the lockout unsure if he would be signed by a team. The Green Bay Packers eventually picked him up.
He remained on the team until he was released on Sept. 10, only to be signed by the Oakland Raiders 15 days later. So'oto played four games, and was released yet again on Nov. 6. Six days later, the Packers called again, and he remained until he was released again on Tuesday.
Thursday, he was re-signed to the Packers squad.
So'oto had spent nearly three full weeks unemployed during this season, waiting for some team – any team – to call him.
Such is the life of many an NFL player.
"You kind of know where you stand with teams once your cut," So'oto said. "If you don't get any calls, then you don't get any calls. I played well enough and put some good stuff on film where I had a bunch of options. It's definitely a stressful time just because you're out of a job. You're unemployed.
"It's definitely not something you look forward to, but at the same time it motivates you even more to play well. Then you kind of get to go somewhere different and kind of make another impression on another coaching staff and defensive coordinator."
As So'oto cleared out of Green Bay for the second time this season - at least temporarily - Ryan Grant was moving back in. The fan favorite was granted free agency following his 559-yard campaign in 2011, but he was left at home until the Washington Redskins signed him on Sept. 25, well after training camp had started across the league.
He was active for five games in Washington, but received only one carry before being released on Oct. 23.
Then he sat, too, like so many others.
"It was difficult at times," he admitted. "There were those moments where it was testing. Sometimes maybe I wanted to go somewhere and I'm like, man, I'm not doing much I may want to go somewhere else and relax for a while but then you get that phone call on Monday for a potential workout so you gotta make sure you're ready.
"Unless you're mentally detached from the game and ready to move on – which I wasn't, and I know I'm not – so I still wanted to be active and involved and make sure at any point in time I was ready to go."
In Grant's case, the 30-year-old running back had to overcome a perception that his wheels had lost too much tread over the years. He's only had 144 carries the last three seasons and 1,018 total touches in his six year career.
By comparison, Minnesota's Adrian Peterson has had 1,846 in the same span while Baltimore's Ray Rice has had 1,479 in one less year.
"The amount of carries I have is not that much," Grant said with a smile, but waving a finger for added emphasis. "People think just because of my age I have. But really I don't have as many carries as a lot of guys my age to. See, that's the tag a lot of times comes along. People just automatically assume."
While awaiting a phone call from a team, players have to find a way to keep their minds and bodies engaged enough so that if the phone does ring, they can jump on a plane and be ready for action within 24 hours.
"It wasn't anything out of the ordinary," So'oto said of his workouts between jobs. "As an athlete you've got to stay in shape. That's part of your being. Working out isn't like a chore. It's something you look forward to doing and you're excited to do."
Grant says it does take a bit of fortitude to do it however.
"It's testing," the veteran admitted. "You're used to such a routine, my body is used to a routine, just in general scheduling-wise, across the board. You've got to really be smart. You can't work out like it's the offseason because you have to be able to perform right away when you do sign with a team. But at the same you time you've got to be able to make sure you're not too light because you have to make sure you're in shape enough."
In Grant's case though, he didn't watch too much football – though he allowed himself a peek at some Packers games.
"It's funny. I don't really like football from a spectator standpoint," he said. "I love football, playing it, talking it, but I don't really watch it. I watch it from an X's and O's, so when I do watch games I would watch the X's and O's to stay involved. I played enough football so I can understand different things."
So'oto said he'll watch other teams a little bit to see if he might fit in their scheme, but that's about it. Until he gets another opportunity at another full-time roster spot, he'll be playing the waiting game yet again on the practice squad.
Such is life in a player's purgatory.
"Staying in shape, lift, try to get some running in and just staying ready," So'oto said. "You can't really simulate anything as far as football but you can get your body healthy and ready to play."
Facebook Comments
Disclaimer: Please note that Facebook comments are posted through Facebook and cannot be approved, edited or declined by OnMilwaukee.com. The opinions expressed in Facebook comments do not necessarily reflect those of OnMilwaukee.com or its staff.