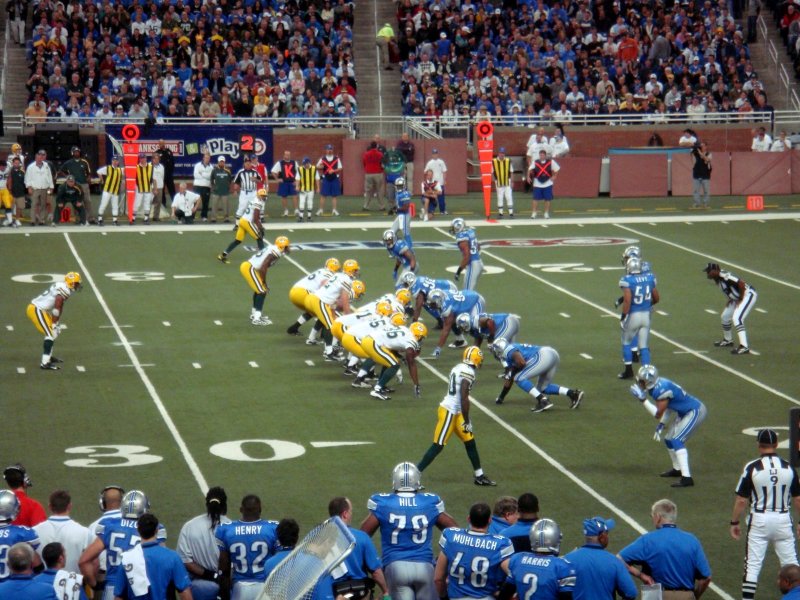 Packers Week 12 preview: at Detroit (7-3)
The Packers have a short week to prepare for their Thanksgiving tussle at Detroit Thursday. And while coach Mike McCarthy is maniacal about his routine, this is not uncharted territory. Green Bay is 2-0 under McCarthy on Thanksgiving Day; in part because the Lions were wretched at the time.
However, this is not your father's Detroit Lions. Or your grandfather's. Or even his father's. After all, the Lions have been mostly putrid for more than a half-century. However, under coach Jim Schwartz, Detroit is rolling at a solid 7-3. Armed with playmakers on both sides of the ball and a front office that finally appears to know what it is doing, the Lions are, believe it or not, a force to be reckoned with.
On Tuesday, McCarthy said that running back James Starks may play after suffering a sprained knee this past Sunday against Tampa Bay. If Starks can't go, then it will be up to Ryan Grant to emerge from the milk carton he has been hiding on most of the season to shoulder the load and keep Detroit's remarkable defense honest.
Three key matchups:
Detroit DT Ndamukong Suh vs. Green Bay RG Josh Sitton: Suh is one of the elite defensive linemen in football. His hits have become so vicious that he met with commissioner Roger Goodell in New York during Detroit's bye week to talk about it. Sitton has been bothered by a sore knee over the last two months, but that doesn't explain away all of the penalties he has accumulated. Sitton's ineffectiveness has been a hot topic this year; one of the few blights on an otherwise incredible season. In going up against Suh, Sitton will need to revert back to his 2010 form if Aaron Rodgers is to remain upright.
Green Bay QB Aaron Rodgers vs. Detroit cornerbacks Chris Houston and Eric Wright: Rodgers was quite critical of himself after last Sunday's win over Tampa Bay, as his timing and communication seemed just a bit off. Jordy Nelson had a breakout game, but Jermichael Finley wasn't even targeted. If Houston and Wright key up on either Nelson or Greg Jennings, then Finley could be back in the swing of things. Both Detroit corners are among the league leaders in interceptions, but with Rodgers just days removed from throwing just his fourth pick of the season, don't expect another gift anytime soon.
Detroit WR Calvin Johnson vs. Green Bay CB Tramon Williams: It's pretty simple. Calvin Johnson is one of the most talented wide receivers in football. Not surprisingly, Johnson has been a touchdown machine, leading the NFL with 11 scores this season. With 54 catches for 885 yards, the man who has been dubbed "Megatron" by his coaches has been the rarest of breed: a Matt Millen draft choice that actually lived up to the hype. The goal for Williams, who certainly will need some help over the top from his safeties, is not to stop the Matthew Stafford to Calvin Johnson express, because that would be fruitless. He just needs to slow it down as best as he can.
NFL Team Ranks:
Total offense: Packers 4, Lions 11
Passing offense: Packers 3, Lions 8
Rushing offense: Packers 21, Lions 22
3rd down offense: Packers 2, Lions 31
Total points scored: Packers 1, Lions 3
Total defense: Packers 30, Lions 9
Passing defense: Packers 31, Lions 5
Rushing defense: Packers 12, Lions 28
3rd down defense: Packers 26, Lions 1
Total points surrendered: Packers 15, Lions 20
Page 1 of 2 (view all on one page)
Next >>
Facebook Comments
Disclaimer: Please note that Facebook comments are posted through Facebook and cannot be approved, edited or declined by OnMilwaukee.com. The opinions expressed in Facebook comments do not necessarily reflect those of OnMilwaukee.com or its staff.