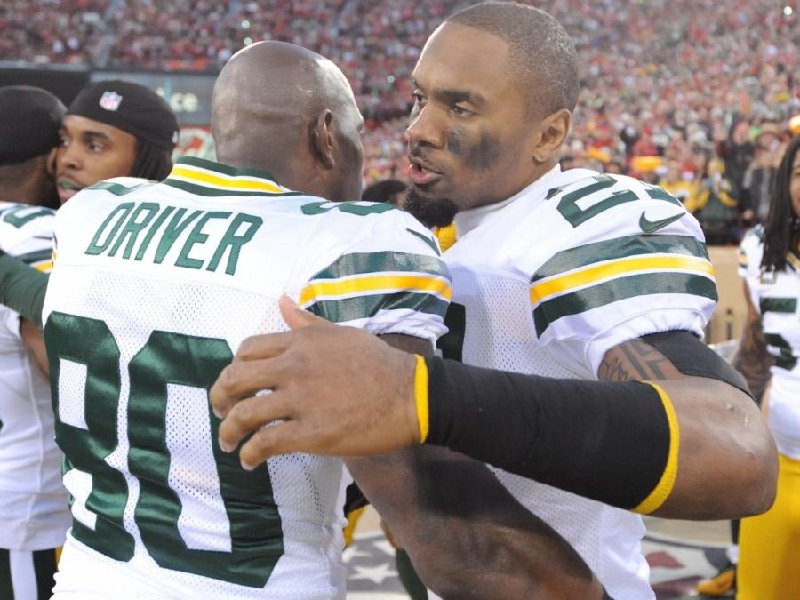 The Packers don't need to play the free agency game
Twitter might explode in a few hours when the NFL free agency period officially at 3 p.m., with breathless, abbreviated tweets about "sources" and "officials" agreeing "in principle" and after the completion of "pending physicals."
In Wisconsin, fans of the Green Bay Packers will have their hopes rise and fall with every report of a free agent who has visited with, talked to, or played checkers with general manager Ted Thompson's mailman over the last three years.
In the free agent madness, it's easy to forget the Packers have gone 47-17 the last four seasons and won a Super Bowl. Last year, the team won the NFC North despite having to push so many no-name undrafted free agents onto the field that even the members of the 1972 Miami Dolphins defense had to relinquish the nickname.
This isn't a bad team in need of an overhaul. In fact, you could say that some of the youngsters that contributed to a team that won a playoff game should be given a shot for more playing time, if not a starting role.
Yet it seems like if the Packers don't stock up on a litany of free agent running backs, offensive linemen, linebackers and defensive backs, this team will fall to the depths of the division. That's hardly the case. In fact, the Packers are more likely just an impact player or two away from winning another championship.
The key word there is "impact."
Reggie White was an impact signing in 1993. He dominated along the line of scrimmage with 74 sacks, made six Pro Bowls, was a two-time first team All-Pro selection and was the 1998 NFL Defensive Player of the Year.
Charles Woodson was an impact signing in 2006. He returned to that "lockdown" stature in the defensive backfield, coming up with 38 interceptions. Woodson made four Pro Bowls, was also a two-time first team All-Pro and was the 2009 Defensive Player of the Year.
Their impact led to Super Bowl championships.
That's the type of player the Packers look for in free agency. Is that guy out there this year?
Is Ahmad Bradshaw, Reggie Bush, Steven Jackson, Mike Wallace or Wes Welker that guy on offense (sorry, Jake Long fans, but no singular offensive lineman rates)? Is Cliff Avril, Chris Canty or Aqib Talib that guy on defense?
Do old guys like Ed Reed, Brian Urlacher, Dwight Freeney and Osi Umenyiora have enough in the tank to be that meaningful?
The Packers will sign someone – you have to fill out the roster somehow – but for the first time in a long time those White and Woodson-type impact players are already on the roster.
Quarterback Aaron Rodgers has two years left on his deal. Rush linebacker Clay Matthews has but one. These are the players Thompson must focus his effort – and his dollars – on. And in order to do those extensions, he must pick and choose wisely in this free agent market.
Now, things can change. Woodson's history of injury and the fact that he was turning 30 kept him on the open market until nearly May and the Packers would've been foolish to let him get by.
Such a thing may happen with one of the older players listed above – maybe Freeney or Umenyiora could register double-digit sacks as stand up rush linebackers opposite Matthews. But then again, what does that mean for last year's first round draft pick, Nick Perry?
That's the unique thing about this Packers roster. So many players who were pegged as key contributors, or who showed flashes of potential, were robbed of precious time and development last year. Do you just push them aside because there is a sexy name left on the open market?
For some teams, maybe. For the Packers? No.
It's now how they do business, but frankly there are no players like White and Woodson out there. They rarely are. They're Hall of Famers, two of the greatest (if not the greatest) to ever play their respective positions. It's why they came to Green Bay nearly a decade apart from one another.
The next big free agent signing like that could come in three or four more years, which is why locking up Rodgers and Matthews and allowing the young players to continue to grow is the right decision.
It's not as sexy as inking a bunch of names people know, but then again, when have the Packers been the belle of the ball?
It's not about that for those locked into offices at Lambeau Field – it's about winning games – and that's pretty much all they've done for the better part of this decade.
Talkbacks
Broner | March 12, 2013 at 5:07 p.m. (report)
Yeah, the Packers won the Super Bowl 3 seasons ago so I wouldn't call that coming up empty.
milROCKeeguy | March 12, 2013 at 4:12 p.m. (report)
"This isn't a bad team in need of an overhaul." Nope, it's a 3rd or 4th place team right now, sitting on their hands, as the rest of the NFC is getting better by trading and picking up FA's. Now, more than ever, you need to do some FA shopping. SF and Seattle got a whole lot better this week, and The Packers are just watching, praying someone develops. I love what the Packers did through the draft, but things are changing. They don't have a RB, their O-Line is weak, and the defense is VERY young. Tell me how they're going to stop teams like SF? If you like 4th place fine, then root for the Badgers and a Rose Bowl. This is the Packers...how about Super Bowl?
Photodavie | March 12, 2013 at 11:24 a.m. (report)
The last three years I've said the same thing. We grow our team from within and through the draft. The last tree years we have come up empty come play-off time. Other teams are getting better, we are staying the same. It's time to put some of the new Lambau tickets sales money to use and get some good free-agents.
Facebook Comments
Disclaimer: Please note that Facebook comments are posted through Facebook and cannot be approved, edited or declined by OnMilwaukee.com. The opinions expressed in Facebook comments do not necessarily reflect those of OnMilwaukee.com or its staff.