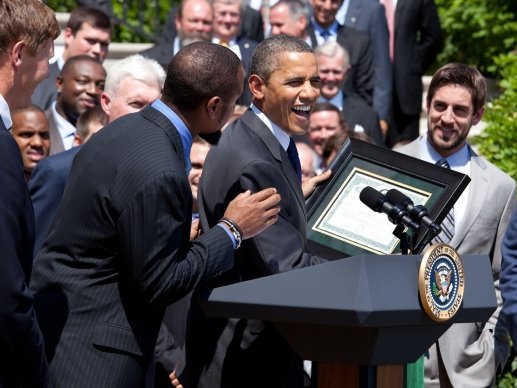 Packers stock: worthless to some, priceless to others
Technically, it is worthless.
Yet to so many, it is priceless. But no matter how you look at it, it is literally a license to print money.
When the Green Bay Packers offered stock for just the fifth time in their history on Dec. 6, many wondered how the sale would fare. After all, the last time such an offering was made in 1997, the stock did not come close to selling out (120,010 shares were sold for $200 per share), despite a very recent Super Bowl championship.
Previous offerings (held in 1923, 1935 and 1950) literally saved the franchise from going under financially. In 1997, the proceeds went toward the renovation of venerable Lambeau Field, a stadium that had long been past due for serious renovation or replacement altogether.
To quantify exactly what paradigm shifted since 1997 no one knows for sure, but this time around, the franchise cannot seemingly keep up with the demand for a piece of paper that says you own the most storied franchise in football.
For those that have purchased stock, that is indeed what you are; an owner of the Green Bay Packers. However, don't get any ideas about that giving you any special privileges. I would say look at the fine print, but the organization has made it abundantly clear that what you are purchasing is, indeed, a virtually worthless parchment.
Stated in plain daylight on the ordering website, it says:
Stock in the Packers does not constitute an investment in "stock" in the common sense of the term. The Packers will have no obligation to repay the amount a buyer pays to purchase Packers stock. Anyone considering the purchase of Packers stock should not purchase the stock to make a profit or to receive a dividend or tax deduction or any other economic benefits. Any offering of Packers stock will only be made through an offering document. The Packers believe offerees and purchasers of Packers stock will not receive the protection of securities laws with respect to any offering or sale of Packers stock. The Packers bylaws and NFL rules severely restrict transfers of Packers stock.
In other words, you give us your $250, and you get a nice sheet of paper and an invitation to come (at your own expense) to the annual shareholders meeting where Mark Murphy and Ted Thompson address you from afar.
So what possesses someone who otherwise seems perfectly sane to fork over hundreds of dollars to a professional sports franchise that has been valued by Forbes at $1.09 billion for a piece of paper with no intrinsic value?
Seymour native Matt Muenster is the host of cable television's "Bath Crashers" on the DIY Network. A rabid Packers fan "since birth" Muenster couldn't wait to write the check. "I grew up in the shadows of Lambeau Field," Muenster recalls. "Being a Packers fan is one of my first memories. The opportunity to be a part of the only publicly owned franchise is huge. I've always referred to the Packers as 'us.' Now I can prove it!"
Muenster isn't the only celebrity that owns a piece of the team. Today's TMJ4 "Road Warrior" traffic reporter Caitlin Morrall also took advantage of the stock offering and used it as a way to bond with her father, with whom she co-owns the stock.
"It wasn't even a question whether or not I was going to buy it," Morrall says. "This is something so incredibly unique and special for any professional sport. Yes, I know there is no return on this 'stock' but the return is to say what so many have said for years; 'I'm part owner'. I'm part owner of legends, part owner of history, and part owner of what is the REAL America's Team and always will be."
Morrall even reports her husband, a Broncos fan, initially made fun of her for making the purchase, but then just hours later asked if they could frame the certificate and hang it in their home office. "It's something special to have while supporting the franchise that has given my family and me lots of great memories," she says.
Others report a similar need to feel even a small part of something that has been a huge component of the very fabric of their everyday lives.
Page 1 of 2 (view all on one page)
Next >>
xbafvdyvfdxabcvecxsyycyaqzr
Facebook Comments
Disclaimer: Please note that Facebook comments are posted through Facebook and cannot be approved, edited or declined by OnMilwaukee.com. The opinions expressed in Facebook comments do not necessarily reflect those of OnMilwaukee.com or its staff.