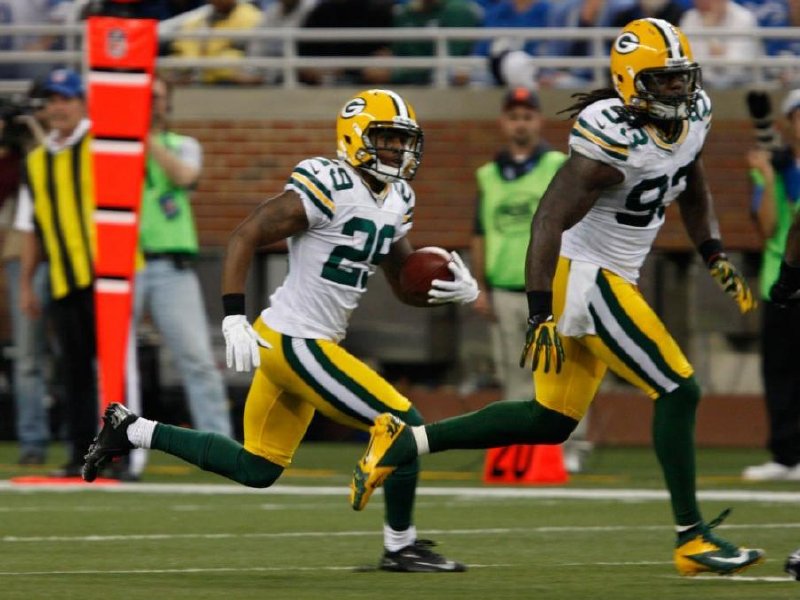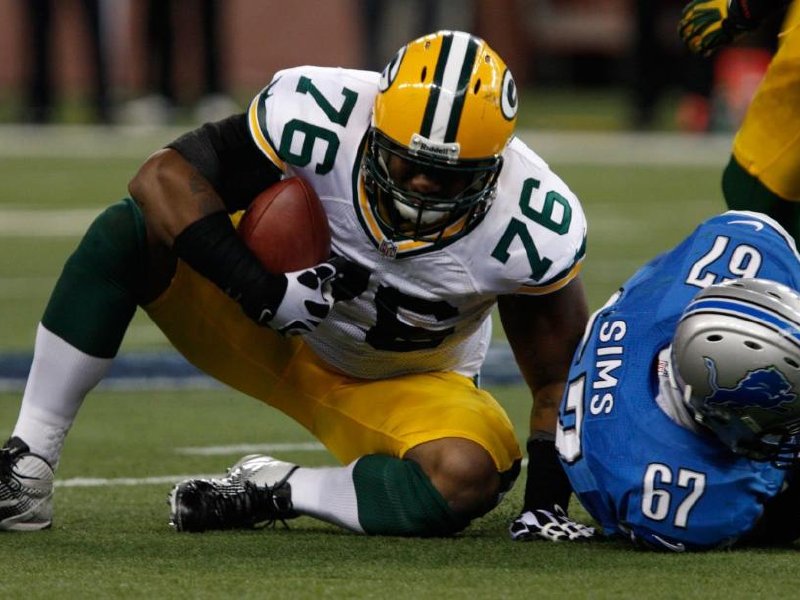 Young Packers defenders look to finish strong
GREEN BAY – M.D. Jennings propped himself up on his locker with his right arm, smiling as wide as the "Arkansas State" lettering across his chest.
The 24-year-old safety knows the numbers – that the Green Bay Packers defense is in the middle of the road in terms of total defense and in the bottom half of the league against the pass. Without Clay Matthews, a pass rush has been hard to come by.
Then there is the body count. Jennings has watched different teammates cycle through the starting lineup since training camp due to injury.
But the smile was genuine from the second year defensive back.
Good things are coming.
Minus veteran Charles Woodson, the Packers defensive backfield often features Jennings and fellow second-year players Morgan Burnett and Davon House. Rookies Casey Hayward and Jerron McMillian have also seen significant time. None is over 24 years old.
Along with that quintet, nine other players 24 or younger have seen snaps for the Packers on defense.
"Every week, you can tell we're better from the previous week," Jennings said through his grin. "You can basically tell in certain halves of the game. It all goes back to coaching and everyone buying in. The assistant coaches, the scouts and the GM do a good job of getting young guys who are capable of playing and are coachable."
The litany of fallen Packers has been well documented, and youngsters such as Nick Perry and D.J. Smith have succumbed to season-ending injuries, but the by-product has been the force-feeding of the game to players with three years of experience or less.
"That's part of our job, to be able to adapt your role and having that role change and being able to still be able to excel at it and get the job done," said Packers rookie linebacker Dezman Moses, who was signed as an undrafted free agent.
"That's just part of being a professional athlete. You just have to do it. No one is going to have pity on you if you're not going out there and making the play. They'll go out and get somebody in here to do the job. Having to be pressed into it and different things, sometimes that adds a little pressure but for me, it was actually mid-game so there wasn't a thought process. It was going in there focus, be sharp, listen to the defense and be where I'm supposed to be. There wasn't much time to really be nervous about it or overthink. It was just go out there and play football and that's what I did. Go out there and have fun and it's turned out all right."
There have been growing pains, bruises that appear deep and colorful like 300-yard passing games from the likes of Blaine Gabbert and John Skelton and 30-point outbursts by the Alex Smith-led San Francisco Giants and New York Giants. Minnesota Vikings running back Adrian Peterson just gashed them for over 200 yards.
Yet every week, in the dark of the film room, there are signs of progress.
"I feel we've come a long way over the course of the season," Jennings said.
On one hand, you could say there should be progress due to their youth. But in the NFL, if these kids couldn't play, they'd be gone – regardless of their status. And now, with just four games remaining, the NFC North in their grasp, the Packers youngsters may set the tone for the hot finish that so often leads to postseason success.
"We talk about it a lot," Jennings said. "When we're getting ready to make this run, throughout the process (of a season), you don't have two or three guys – you have everyone who has had playing time and have had experience throughout the season. I think that will make the team that much better because you've got X amount of guys that can get out there and get the job done. You don't just have two starting corners, your nickel, dime and safety – you can change it up, change the rotation. Who knows who's going to be playing?"
Facebook Comments
Disclaimer: Please note that Facebook comments are posted through Facebook and cannot be approved, edited or declined by OnMilwaukee.com. The opinions expressed in Facebook comments do not necessarily reflect those of OnMilwaukee.com or its staff.