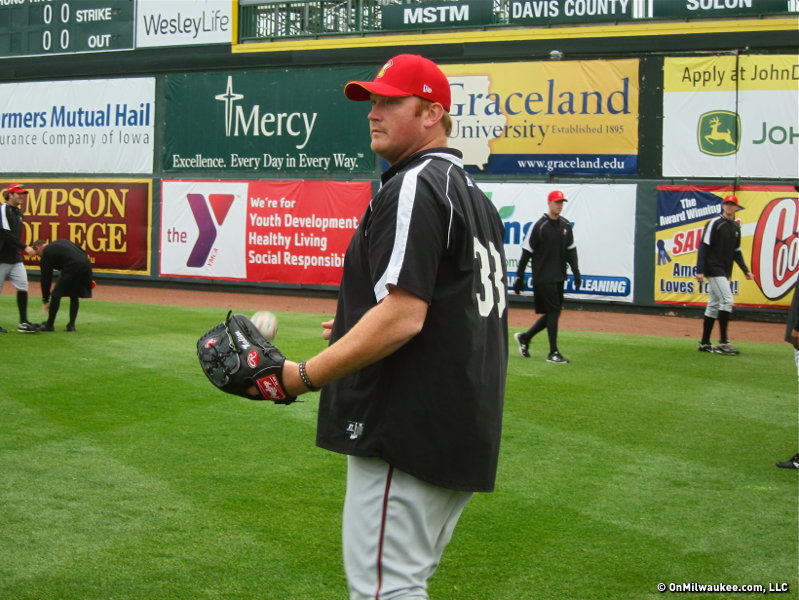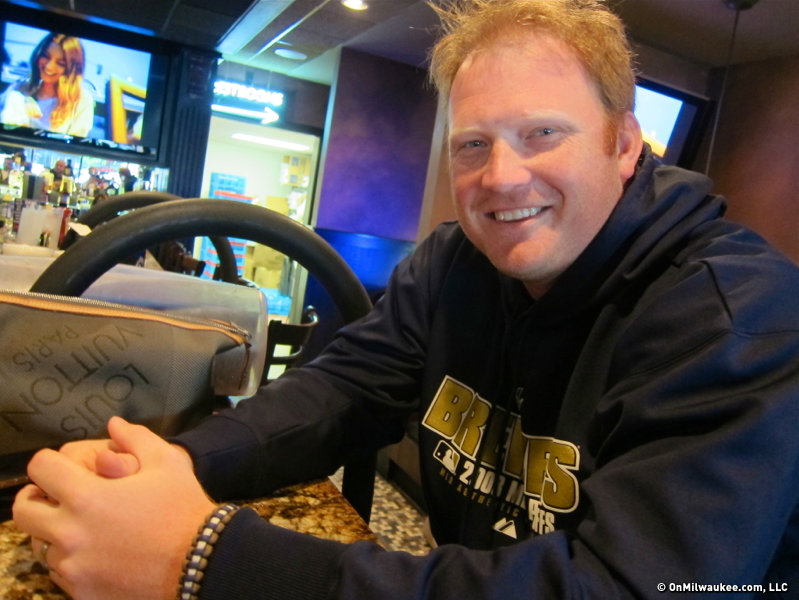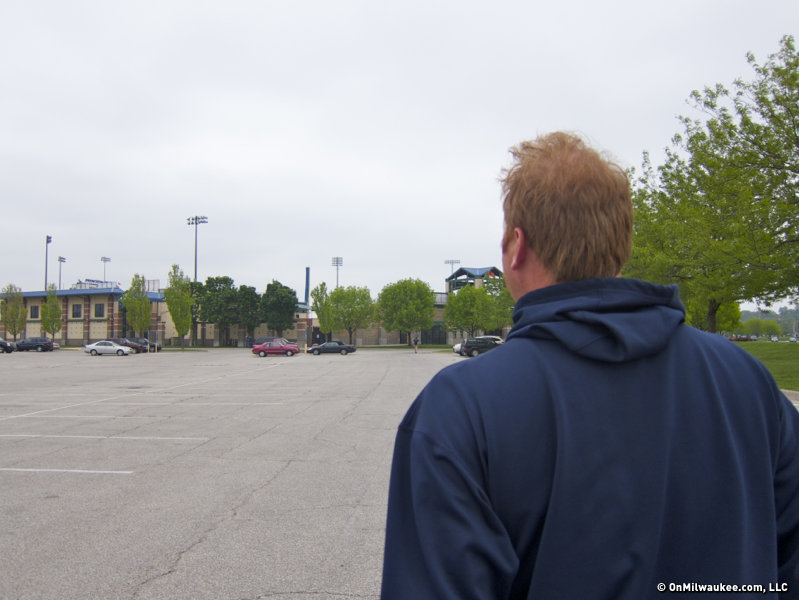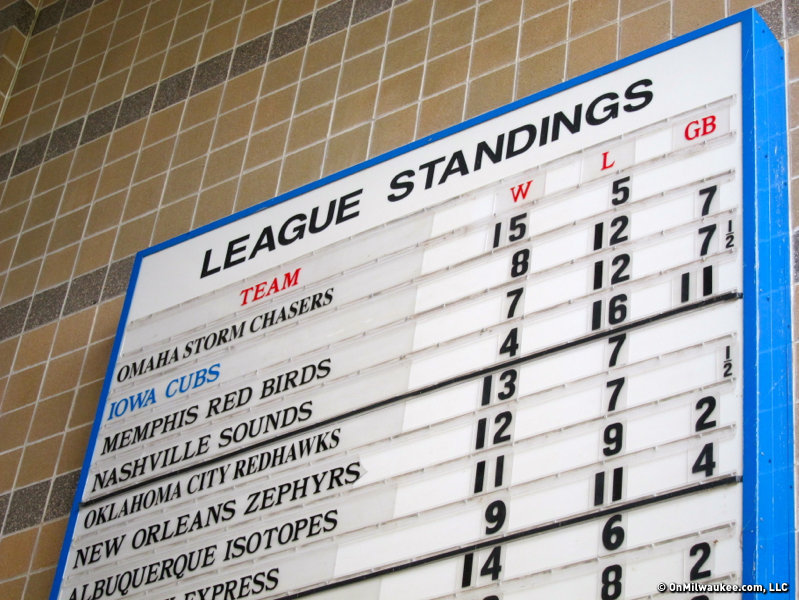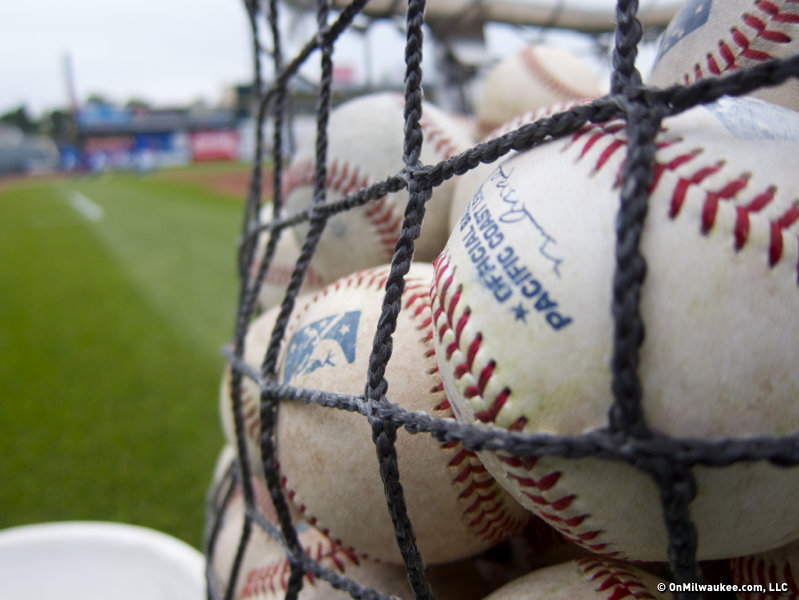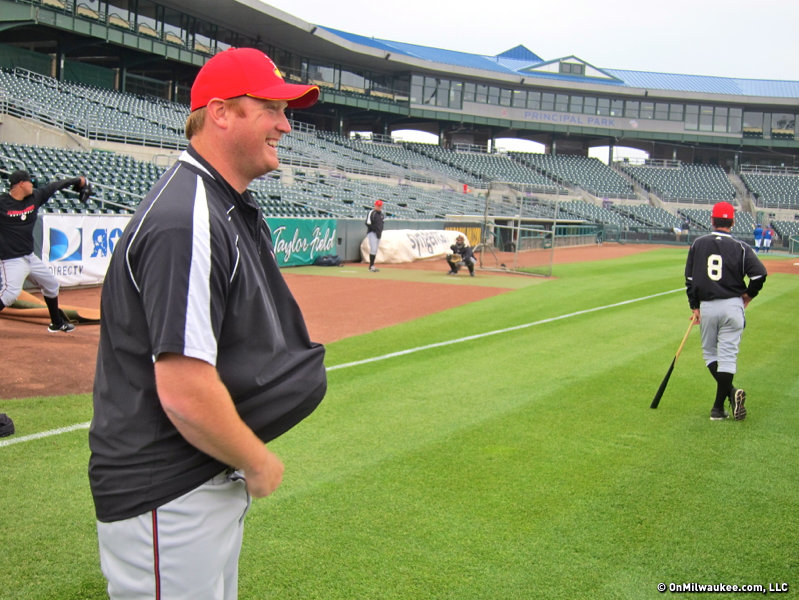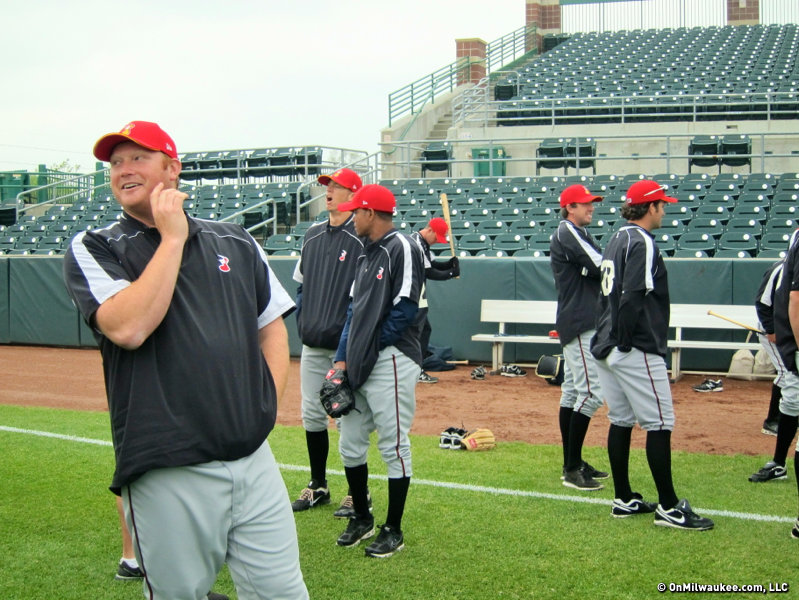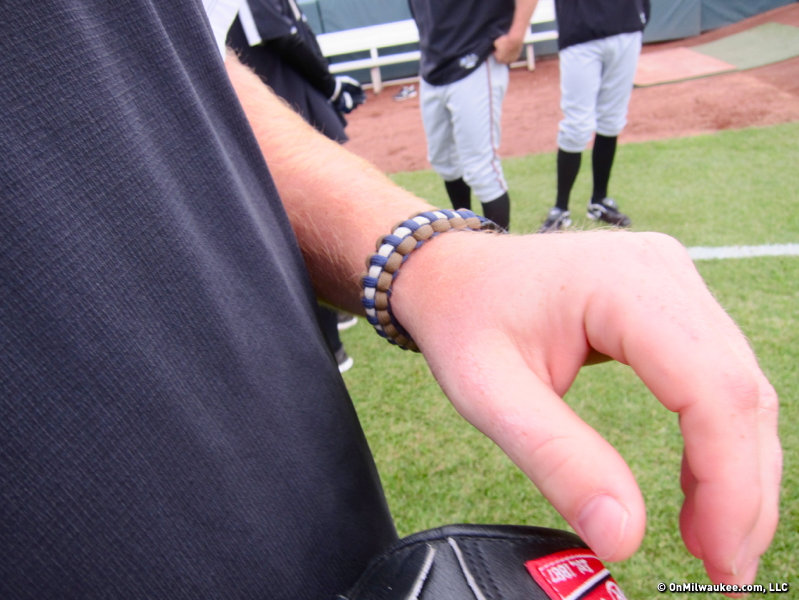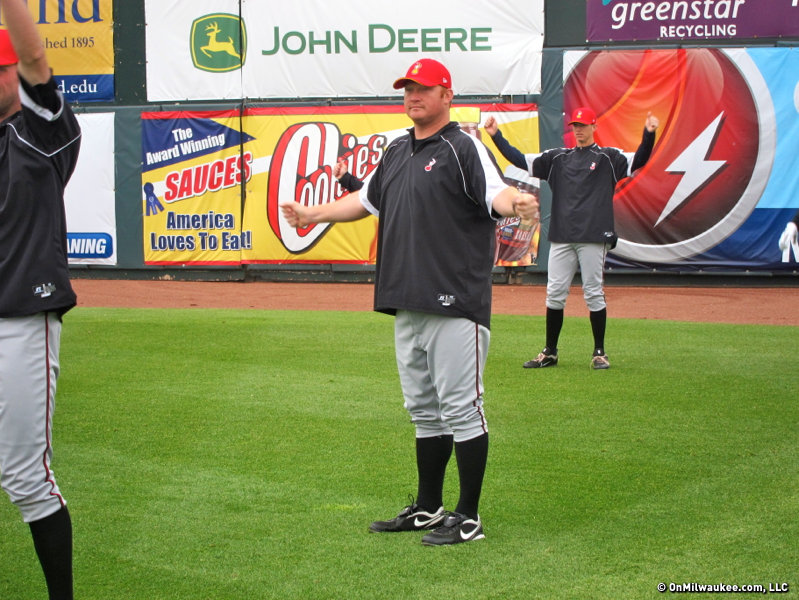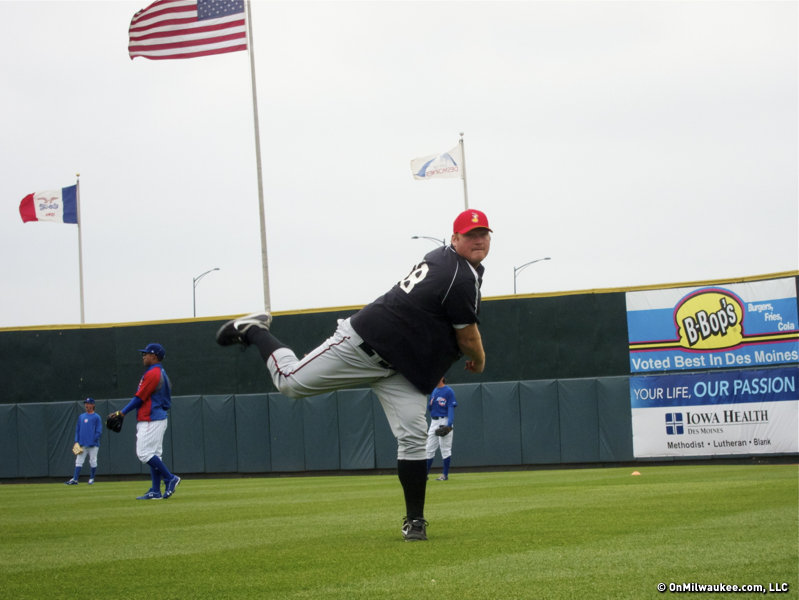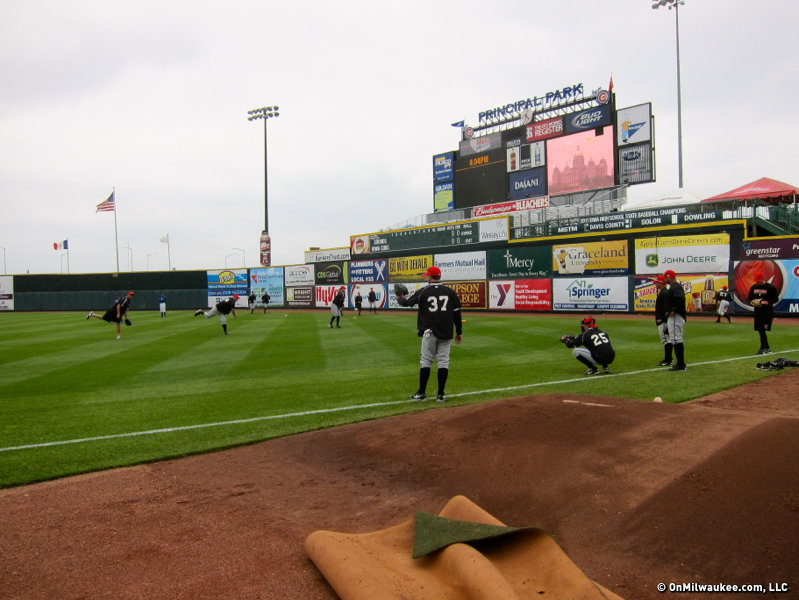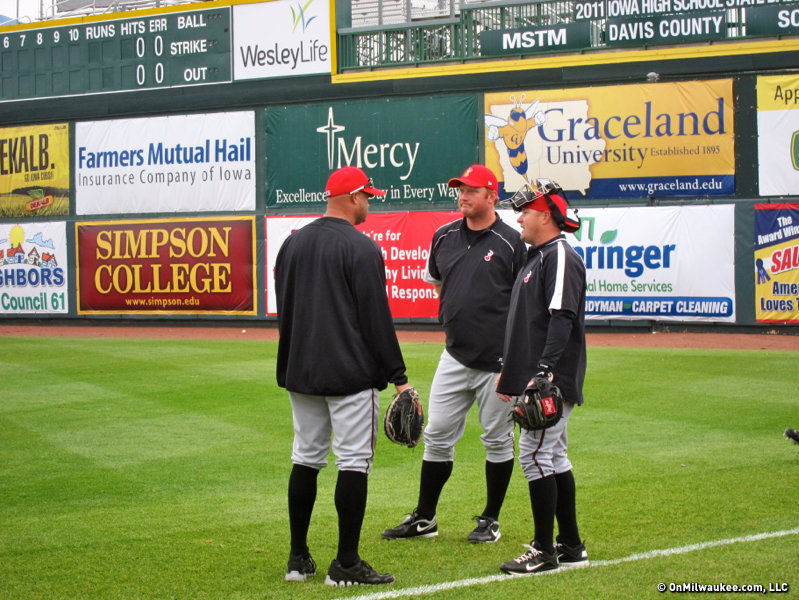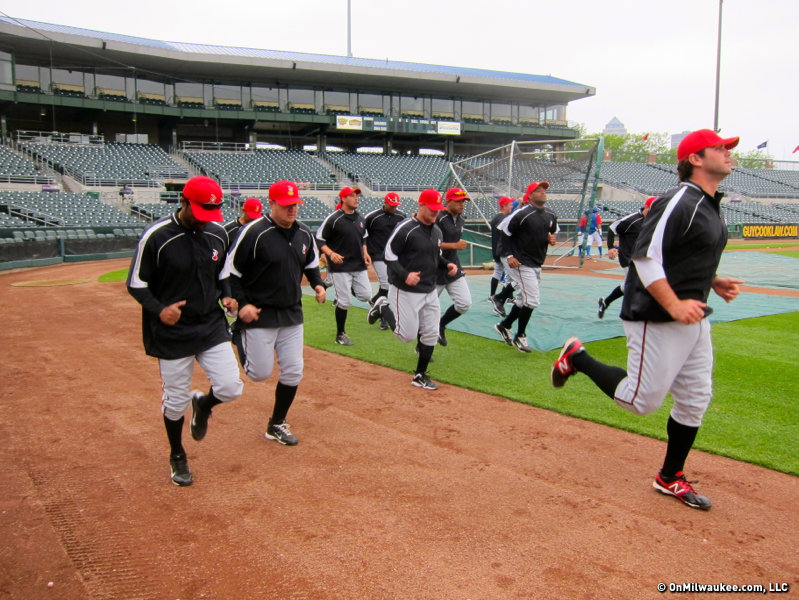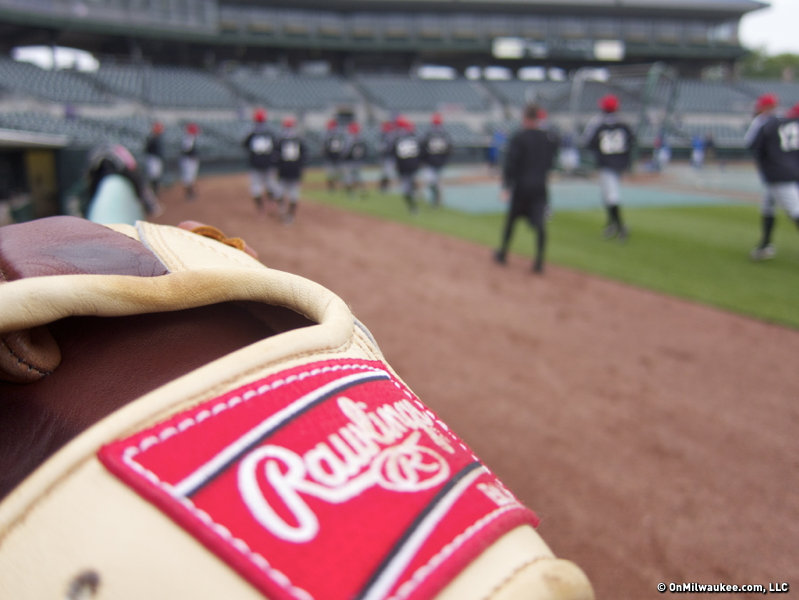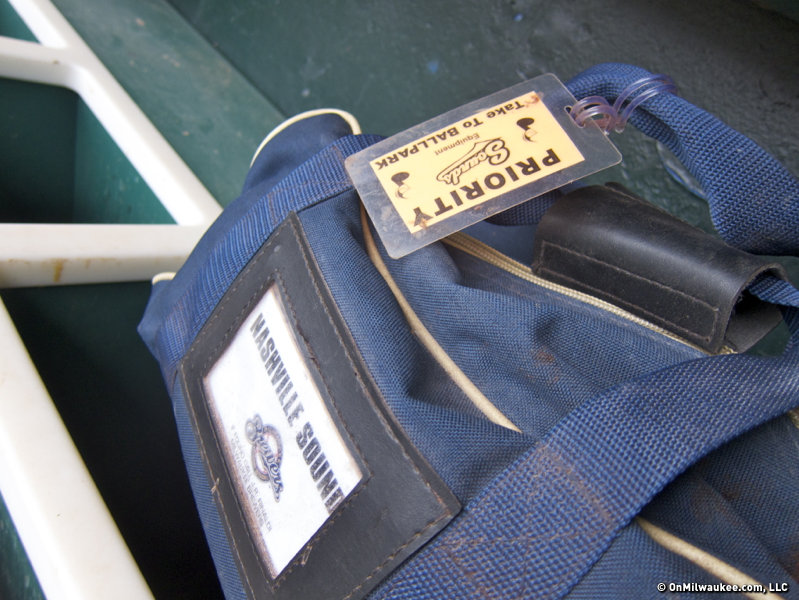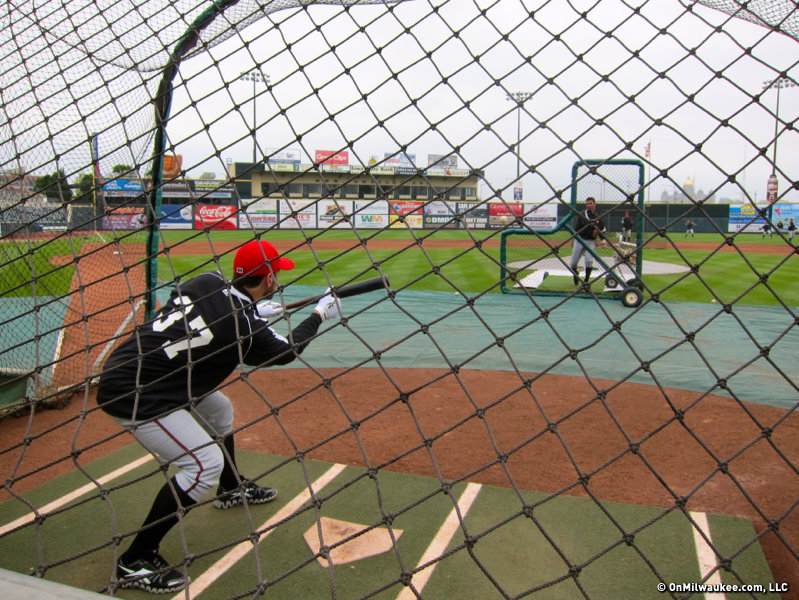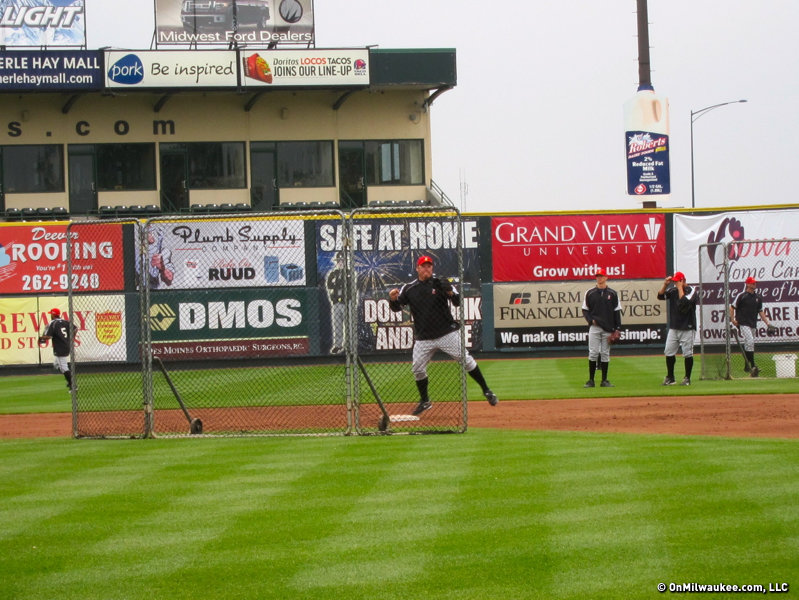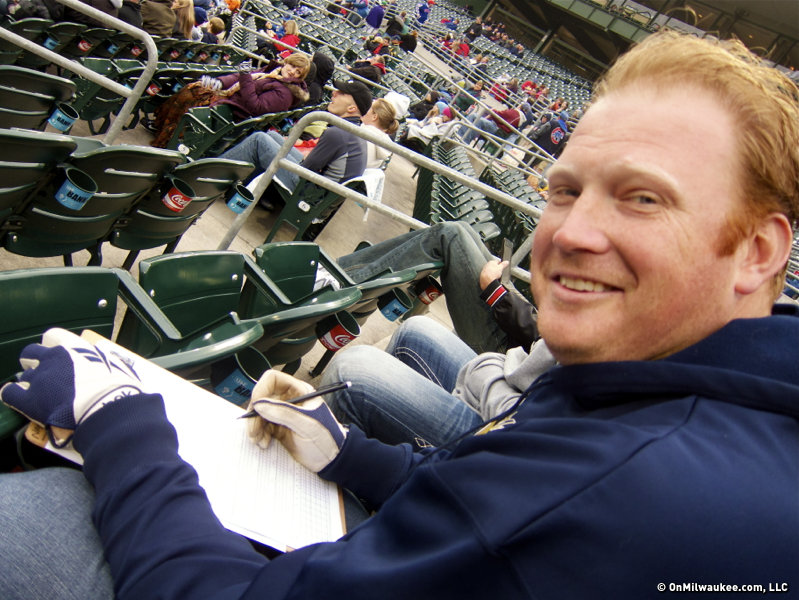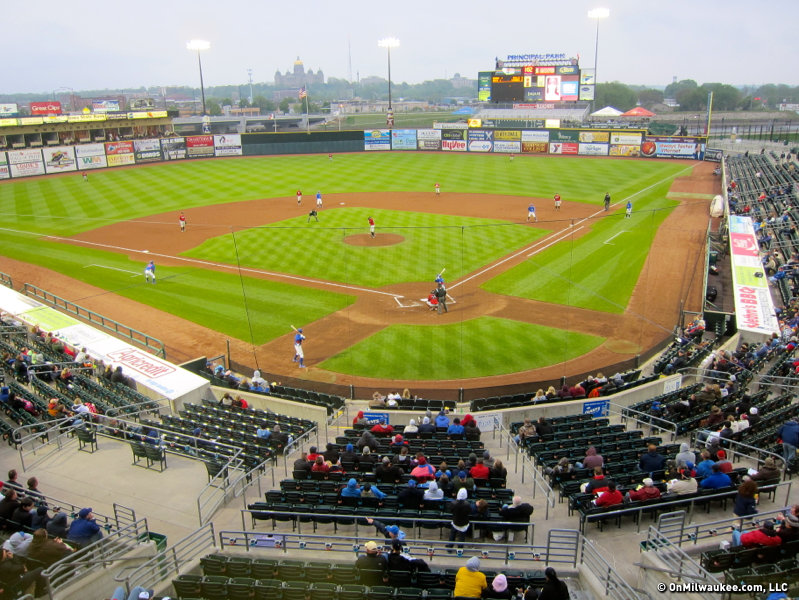 On the mound to redemption
DES MOINES, IOWA – In 2009, former Brewers pitcher Seth McClung was coming off a season in which he helped Milwaukee advance to its first post-season appearance in 26 years.
In 2010, he was out of baseball, coaching girls high school basketball in Florida.
"Taking that year off was probably the best and the stupidest thing I've ever done," says McClung, in Des Moines to play the Iowa Cubs as a member of the Brewers' AAA minor-league affiliate, the Nashville Sounds.
"Spending time with my newborn baby was special, and you can't get that back. But you can't get it back in baseball, either."
During his time away from the game, McClung tried his hand at a few projects, from giving pitching lessons to blogging with OnMilwaukee.com. He attempted to get back in baseball in 2011 with the AAA affiliate of the Texas Rangers, but a knee injury that finally required surgery cut short his comeback.
"I got to the point where I couldn't even cover first base after throwing a pitch," says McClung, talking candidly for the first time about how his career almost ended. "I think they just thought I didn't want to run. It got worse, and I got released halfway through the year."
With a surgically repaired knee and eager for one more shot, this winter McClung e-mailed Brewers General Manager Doug Melvin, asking for a minor league contract with the team with which he most identified.
He'll tell it to anyone who asks: McClung loved playing for the Brewers. More than any other team he played with in a major league career that spanned parts of six seasons. He bonded with the fans and teammates and sensed that the feeling was mutual. He still speaks of the magic in that Milwaukee clubhouse in '08.
Over lunch, McClung reflects. "I told Doug, 'To tell you the truth, I don't want to go anywhere else.' The organization knows who I am and what I can do, and it feels like home. It means something to me. They were just patient with me, and (this spring) I was fighting through some shoulder stuff. Had I been in any other organization, I think they would've released me before I threw a pitch in a game."
But they didn't, and they installed McClung as the Sounds' fifth starter. It wasn't the first time McClung pitched for Nashville; he did a stint with the team on his way up to the Brewers in 2007.
"A lot of times, a player wants to be where he's had the most success," says first-year Sounds manager Mike Guerrero, who has been with the Brewers organization for 27 years.
"You always, as an organization, want somebody that wants to be with you but also has the ability, and he does have ability. There is a lot left in the tank ... we appreciate that."
Now, at 31, McClung is mostly healthy again, having shaken off a lot of rust. He knows this is his last chance to pitch his way back into the bigs.
For a veteran player, the long bus rides, the cramped clubhouses and the relatively modest salary – McClung earned $1.7 million in 2009; this year, he can make $75,000 if he pitches the whole season – have proven to be a humbling experience, but he's taking it in stride.
Some players, like prospect Mark Rogers, remember the veteran and how he contributed to the Crew during their playoff run. Other players are quite a bit younger, and while they won't admit it, perhaps view "Big Red" as a real-life Kenny Powers.
"I'm not throwing 103 miles an hour anymore," says McClung. "It's due to a few things: wear and tear, and being a swing guy. It's like the offensive lineman of baseball. It's a very valuable position but not glamorous. You never know if you're going to start or pitch three days in a row."
So McClung just keeps his head down and works hard. He doesn't ask questions. He just pitches.
"You can tell he's been around the game a while, just in terms of how he carries himself," says Sounds radio announcer Jeff Hem.
A kid's game in an adult business
It's a cold and windy Saturday afternoon in Des Moines. This team is struggling, having lost 10 games in a row. Until his last start, McClung hadn't done much to change that trend.
After a strong spring training, he's toiled on the mound, but McClung's numbers don't tell the entire story.
He took a no-hitter several innings before giving up four runs in his first start. In his second start, he pitched four innings (two of them strong) but gave up another four runs and was sent to the bullpen. His third outing consisted of 2.1 innings pitched, and he was tagged for five runs.
"He's had a couple of rough outings and couple of solid outings," says Hem.
Unfortunately, the rough outings caused his ERA to balloon over 11, but a series of injuries and call-ups brought him back to the rotation. In a game on April 22, where he was expected to soak up innings no matter what, he threw 96 pitches over 6.1 innings and gave up just two runs. With his back against the wall, "Big Red" earned himself another start.
Says Hem, "The team really needed that from him. The bullpen was really short-handed with no off-day for a few more days, and Wily Peralta had gotten called up. The rotation was in flux. The fact that he pitched well gave the team a great chance to win that day, but he helped rest the bullpen pretty significantly."
Being bounced around from role to role is nothing new for McClung. When in Milwaukee, he found himself starting, then pitching in the bullpen for long relief, and back in the rotation again. While McClung makes no excuses, it's clear that the mental preparation and the physical wear-and-tear of constantly adjusting your routine sets a player up for failure.
Page 1 of 3 (view all on one page)
Next >>
Talkbacks
TC67 | May 8, 2012 at 10:40 a.m. (report)
Nice article Hope he makes it back, I think he will because the Brewers pen isn't all that great.
Facebook Comments
Disclaimer: Please note that Facebook comments are posted through Facebook and cannot be approved, edited or declined by OnMilwaukee.com. The opinions expressed in Facebook comments do not necessarily reflect those of OnMilwaukee.com or its staff.