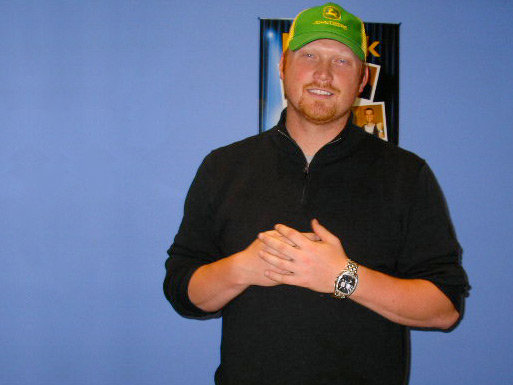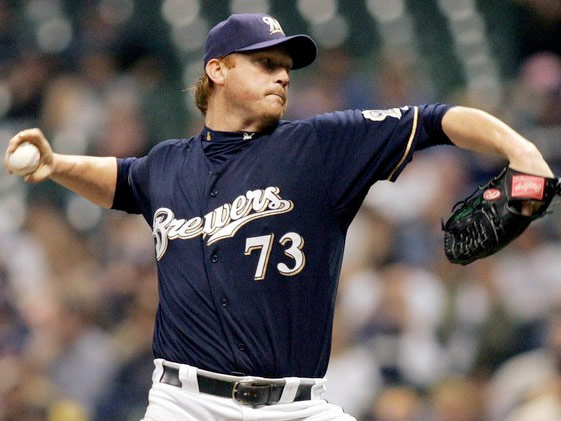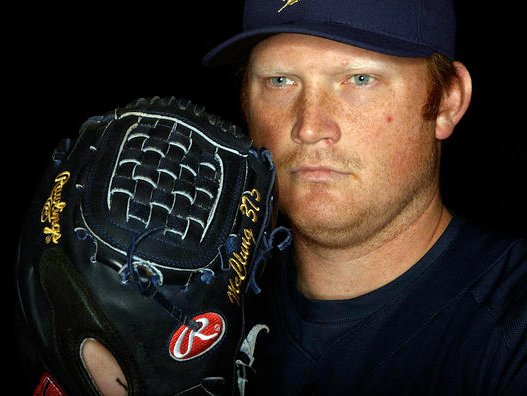 Talking Twitter with Brewers pitcher Seth McClung
Brewers pitcher Seth McClung spends his winters doing a lot of the same stuff his fans do: playing video games, changing diapers and taking a short vacation. But McClung also spends a lot of his free time on Twitter, keeping his almost 1,000 followers abreast of his rummage sales, exercise routine and life as a new father on the Gulf Coast of Florida.
Through his use of social media -- his Twitter handle is 73_MC -- fans feel like they're peeking into the life of the popular pitcher. And that's just fine with him.
We caught up with McClung last week to talk Twitter, his off-season routine and attaining his ultimate social media goal -- to have more followers than new Brewers pitching coach Rick Peterson (as of press time, they're neck and neck).
OnMilwaukee.com: Following you on Twitter is sort of like watching your life unfold in the off-season. Are you having fun with it?
Seth McClung: I'm kind of new to it. I just figured out how to use pictures about a week ago. It's been interesting, to say the least. It's definitely a whole new piece of media that's opened up for some people.
OMC: You've got 925 followers so far.
SM: Cool!
OMC: I'd imagine most of those are Brewers fans, right?
SM: You know, the aspect of my professional career of being in the bullpen and being the swing guy, sometimes we end up being like the offensive line of baseball. I feel that Twitter is a good way to introduce myself on a personal level to the fans. The fans in Milwaukee have been absolutely phenomenal to myself and my family. I've enjoyed being there, and it's been really good playing in front of people that seem like they genuinely enjoy me and who I am. I see it as a way to open myself up a little bit and answer a few questions. It doesn't take all day, and the 140 characters aren't enough to get me in any trouble.
OMC: I think fans appreciate that you do whatever the Brewers ask of you, and in 2008, you really helped get the team to the playoffs. Do the fans relate to you as one of them?
SM: I feel that way. I've already felt like I've related more so to the fans than I sometimes do to my teammates. I enjoy what I do, and I enjoy what comes with it for the most part. But I was raised in West Virginia and raised by a family that told me not to treat anybody any different just because of what they do. You're not more special because of who you are. Not that most athletes do that, but a lot of athletes kind of separate themselves -- and we have to, for the most part. I feel if I can just make myself a little more available, it makes me relate a little more. I think fans grasp onto the fact that I'm a blue-collar guy just like they are. I've got to change diapers, too, just like everybody else. I play "Call of Duty" on Xbox just like the guy who pays $25 to come in and sit in the upper deck.
OMC: You're doing a baseball clinic in West Virginia this winter, right?
SM: It's planned over the Christmas holiday. We had 85 or 90 kids last year, which was a pretty big turnout. We expect it to be as big, if not bigger. One of the cool things was that I called the Brewers, last minute, and they sent a whole bunch of stuff. I was able to give a bunch to the kids, and that means a lot to them, because we don't have a team in the area. Let's just say there's a lot of Brewers fans in the southern West Virginia region.
OMC: Can you stop thinking about baseball at all during the off-season, or is it something that's on your mind at all times?
SM: It's on my mind at all times. I occupy myself with some other things, and more so in the off-season, I'm just occupied with getting into shape and getting ready to play. It's always hard to watch the playoffs when you're not in them. I think I watched the Saints game more than I watched the World Series. It's not something that consumes my life, but more when you're getting ready to (play) that you're thinking about it.
OMC: So, you're not throwing a baseball every day?
SM: Not yet, no. It's after Thanksgiving that I really pick up a ball.
OMC: Are any of your teammates using Twitter like you are?
SM: As far as I know, I don't think anybody is. I don't see anybody who would. If I had to guess, it would be "Villa" (Carlos Villanueva) and he'd do it under a fake name, maybe.
OMC: Hey, Shaq does it. But you're right, I haven't seen any other Brewers using social media like you are.
SM: Again, I'm just trying to establish myself and open myself up for some future things. Honestly, if I ever got traded by the Brewers, I'm not real sure I'd continue to do it. My situation in Milwaukee is one that is really conducive for me to be me.
Facebook Comments
Disclaimer: Please note that Facebook comments are posted through Facebook and cannot be approved, edited or declined by OnMilwaukee.com. The opinions expressed in Facebook comments do not necessarily reflect those of OnMilwaukee.com or its staff.