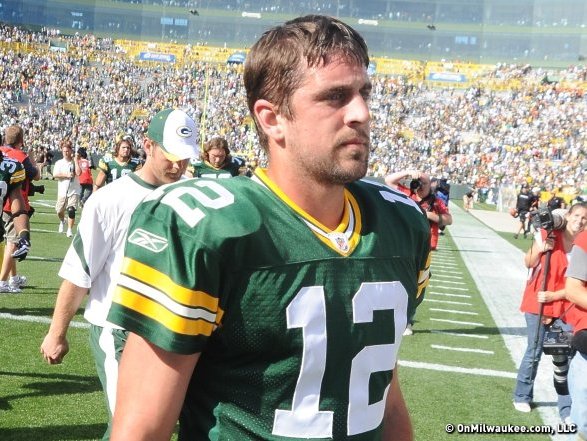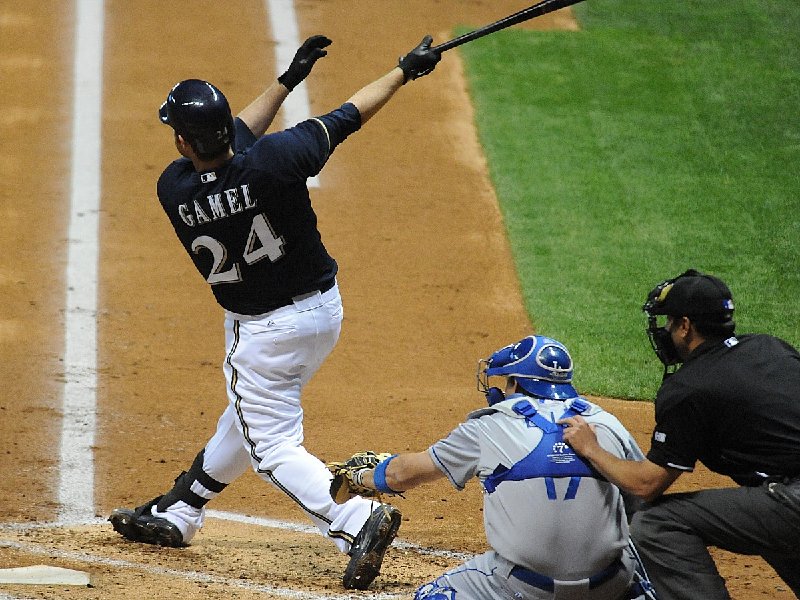 Wisconsin teams lead the pack in social media
It can happen in an instant, a seemingly living, breathing thing created out of thin air in the electronic primordial soup known as Twitter. The spark that gets everything moving can be a singular play, a phrase that captures the vibe of the contest, or just the feeling from one fan in one place that connects with others. Then, it can snowball.
Mike Grahl and Nick Monroe know this, and are constantly on edge waiting for the next flash of life to come across their phone or desktop.
Grahl is the interactive marketing manager for the Milwaukee Bucks and Monroe is on the senior sales staff, yet the two help coordinate and manage the team's Twitter feed – which includes keeping up on and even promoting the quick wit of fans.
A great example was the popular #FearTheDeer movement, which started organically, somewhere, and became a rallying cry for the fans and eventually the team during its playoff push two years ago.
"We're always taking a fan-centric approach," Grahl said. "It's always got to be from the fans because we know that where we're really successful and where we can really be successful is in insulating ourselves from the variables we can't control, so the more we can involve fans in the conversation the better off we're going to be."
In Milwaukee, the Bucks and Brewers have been able to capitalize on a fan base that wants to be involved, so they take to the cyber streets with their thoughts, feelings and potential catch phrases. This season alone, trending Bucks hashtags included #Ersanity and #RunMKE along with the team-generated #BeMilwaukee campaign.
In 2012 alone the Brewers have already featured multiple trending topics from Opening Day at Miller Park to George Kottaras' heroics last weekend.
"Milwaukee is very social savvy, technical savvy, digital savvy," Grahl said. "That helps us immensely in growing our following and creating conversation. We've got an audience that is incredibly engaged not only in our product, but in the medium as well."
The Brewers staff wasn't made available to discuss its digital campaign, which includes a Twitter feed for Bernie Brewer, but the team has been racing to catch up in terms of interactivity.
A social media blog tracked usage over a two-year period and noted the Brewers were the top-growing team on Twitter in all of Major League Baseball, perhaps due in large part to the accessibility of its players.
"It's really cool," pitcher Kameron Loe said about the interaction between athletes and fans. "It's a safe way. Everybody's comfortable with it. It's fast. It's easy. It's just super convenient. It serves a great purpose, I think."
It's an avenue most of the pro athletes in Milwaukee and Green Bay have taken to in order to better communicate with not only their fans, but with each other.
The result has been some discussion between teams and players about what they should and should not do – but usually regulation comes after the fact in the forms of deleted tweets and a lighter bank account.
It's why it's a good bet that if the feed is officially verified, all tweets are coming from that player.
"In the NBA, it's not that common (to have ghost tweeters) – they can't pay that fine for you," Bucks forward Larry Sanders said with a laugh.
Added Bucks teammate Tobias Harris: "You really just tweet at your own risk. You have a lot of fans watching and everybody is connected to it, so you kind of just have to be aware."
There is also an opportunity for teams and players to interact directly with the fan base, whether it is through official promotions and contests, sticker campaigns or just being able to show a bit of personality not seen through traditional forms of media.
"I've come to really enjoy the interactions with fans (and non-fans)," said Green Bay Packers tight end Tom Crabtree in an interview done exclusively with Twitter's direct messaging feature. "It's cool if one of us gets in a heated argument or says something hilarious on there."
When asked about if competition reigns in the locker room over the number of followers – especially since Aaron Rodgers is nearing 600,000 – Crabtree exhibited a bit of humor.
"And as far as other guys on the team having so many followers, we don't really compare numbers or anything. What really counts is Tweet quality," he said. "My tweet quality far exceeds that of my teammates. I am constantly turning down ghost writing opportunities for them."
Sitting courtside at Bucks games, Monroe's attention can't help but be diverted. The excitement from the game is one thing, but he has to take a look to see if that is translating into something more powerful online. A hashtag's life cycle can be fleeting, gone nearly as soon as it appears, but every now and then, it gets its legs and evolves into something much more.
"I don't think there's a more exciting experience then when you're in the middle of a close game and you right down court side and it's a wild Bradley Center and you've got to inbound to hit a game winning shot and it goes to Ersan (Ilyasova) and you're able to win the game – and that's your job, to report on that and talk about that," Monroe said. "It's a great experience and it's a lot of fun." Page 1 of 3 (view all on one page)
Next >>
Facebook Comments
Disclaimer: Please note that Facebook comments are posted through Facebook and cannot be approved, edited or declined by OnMilwaukee.com. The opinions expressed in Facebook comments do not necessarily reflect those of OnMilwaukee.com or its staff.