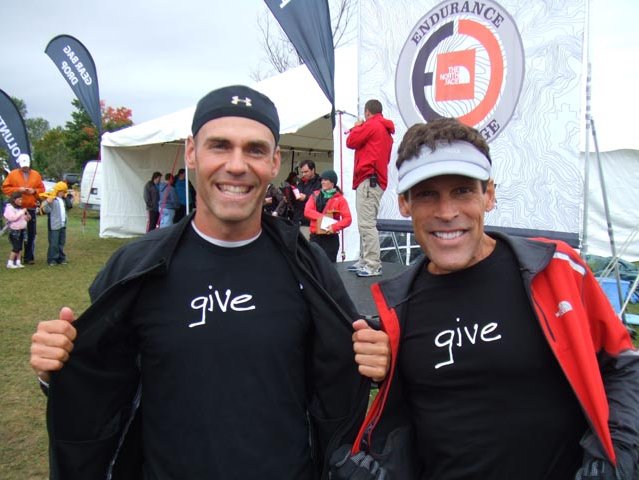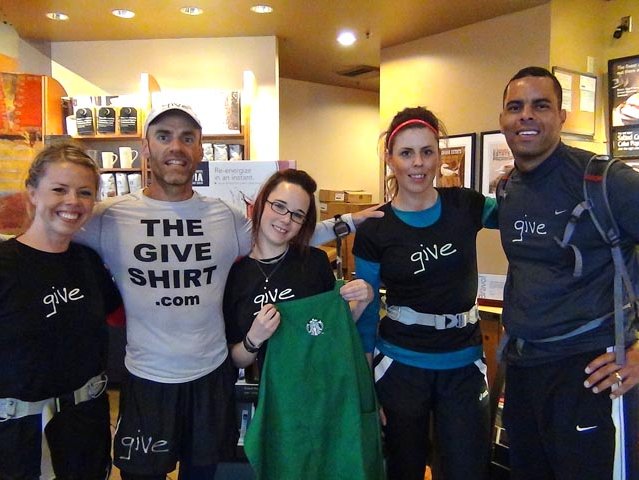 The GIVE Shirt Runathon gives around the world
Many people will find it easier to wrap their heads around the idea of a 24-hour run than to grasp what Thomas Budde seeks to accomplish with a charity called The GIVE Shirt.
Larger nonprofits raise millions to fight cancer, save endangered species or fight domestic violence. Budde raises thousands, primarily to encourage people to give.
Give what?
Whatever they can.
"When we give, we become happier and healthier," said Budde, a 40-year-old who lives in Oak Creek. "We help ourselves by giving and help other people, and they become more conscious of giving. Through the ripple effect, the whole world is becoming a more giving place, and it's becoming happier and healthier."
Those concepts are far more difficult to measure than the time Budde and about 100 others will run on the Milwaukee lakefront on Saturday, Aug. 23: 24 hours, from midnight to midnight. The fifth annual Runathon is the signature event for The GIVE Shirt and an opportunity to draw attention to the cause.
It's more than a singular event on a nine-mile course. Budde encourages people around the world to walk, bike, run, swim or pursue any other activity, and to donate money to their preferred charity. The Runathon itself is linked with Karno Kids, a foundation created by Ultramarathon Man Dean Karnazes to support organizations that promote health and wellness for youths.
A psychologist, Budde recognizes that some consider his pursuit a new age or crazy enterprise. The intangible nature of global giving is a stark contrast to the simple hard work of his childhood on a farm just outside Beaver Dam.
His epiphany struck during a visit to Thailand in 2005, when he was overwhelmed by the sharing and cooperation that surrounded him. Two years later, one of his brothers gave him a simple T-shirt with the word GIVE on it for Christmas. The theme stuck.
"It started out as one adult, unisex, black-cotton T-shirt," he said. "Now, we have thousands and thousands of pieces of clothing around the world."
Sales of GIVE Shirts, or the donations made for them, have generated about $50,000, according to Budde. He has donated all of it to various charities, living on the money he makes as a psychologist.
The Runathon, he said, has raised about $4,000 for charities. Those numbers are taken on faith. The GIVE Shirt has 501c(3) status as a registered nonprofit, but no tax returns are on record to verify its revenue or expenses.
But for Budde, the movement goes beyond tax filings or numbers on a spreadsheet.
"What's more valuable is the people who know about the movement and live a more giving life are volunteering," he said. "The existence of the movement has inspired them and created change in their life. The GIVE shirt is a way of life, a way of living. It's a simple thing – to give."
A registration form for the fifth annual GIVE Shirt Runathon can be found here: thegiveshirt.com/runathon-registration. Note that participants can participate to any degree they want – walking a mile or biking for an hour – wherever they want. Donations are encouraged to any charity.
Facebook Comments
Disclaimer: Please note that Facebook comments are posted through Facebook and cannot be approved, edited or declined by OnMilwaukee.com. The opinions expressed in Facebook comments do not necessarily reflect those of OnMilwaukee.com or its staff.