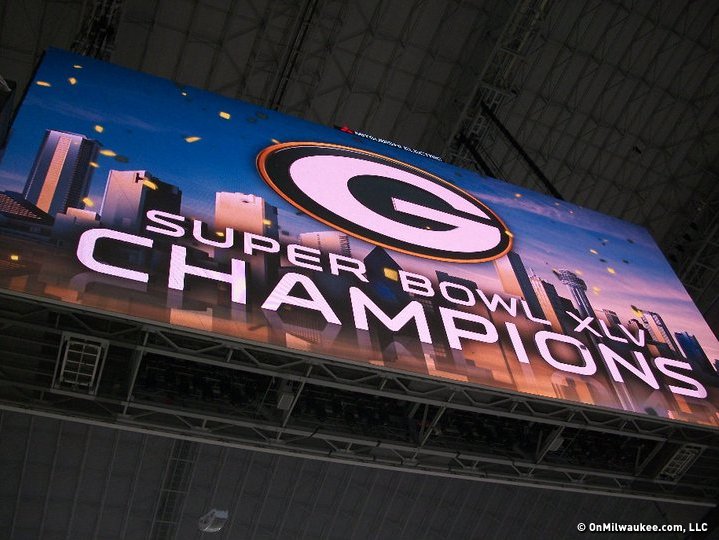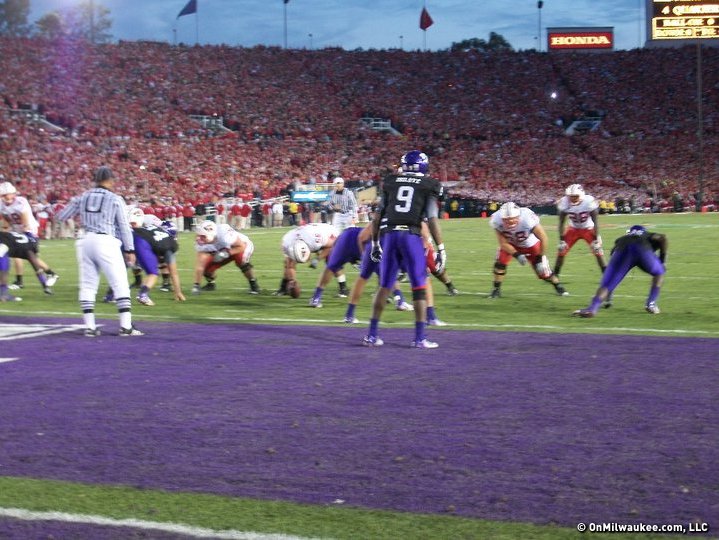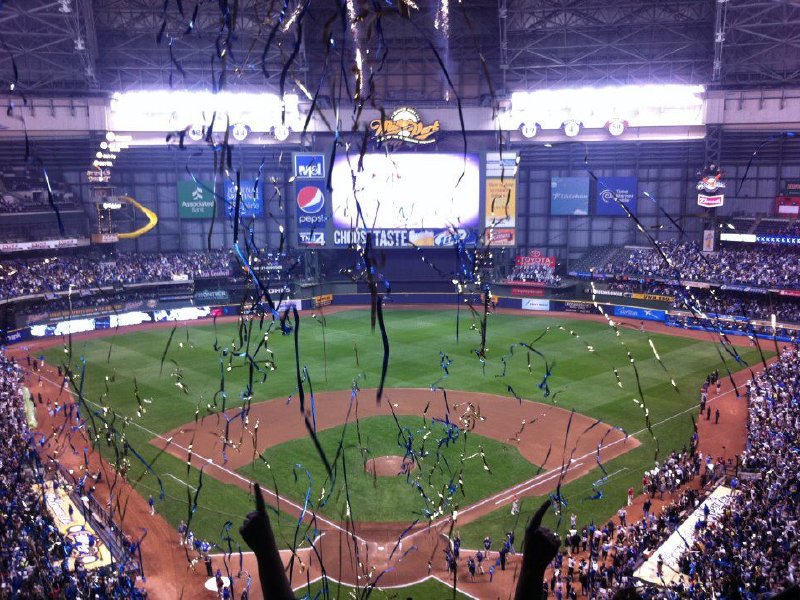 The year in local sports: 2011
Yesterday we took a look at the top ten sports stories that made headlines nationally. Today we look at the stories from 2011 from here in Wisconsin.
Of course, 2011, as has been well documented, was statistically the greatest year in Wisconsin sports history. Never before has there been a major sports championship, another of the state's major professional teams come within two games of a championship round, two minor league sports championships, two Sweet 16 appearances, and the greatest amateur tournament of its sport in the world, all sandwiched around back-to-back Rose Bowl appearances.
My top ten sports stories from the state of Wisconsin:
10. UW-Whitewater wins its third consecutive NCAA Division III football championship. The most staggering statistic in college sports right now involves Whitewater head coach Lance Liepold. Since taking over the Warhawks program in 2007, Liepold has more National Championships (four) than losses (three). His mark of 72-3 is good for a staggering 96.0 winning percentage. In addition, Whitewater has won 45 consecutive games; their last loss coming in the 2008 Amos Alonzo Stagg Bowl against their perennial foes in that game, Mount Union. If Liepold's name is not in the running for the vacant Wisconsin offensive coordinator position, it should be. Liepold was on the Badgers staff in 1993 for their first Rose Bowl win, and was on the staff at Nebraska when the Cornhuskers played for the National Championship in 2001.
9. The Bucks failed to live up to their own expectations. The 2010-11 season was a frustrating mess for the Milwaukee Bucks. One year removed from the "Fear the Deer" madness of 2009-10, injuries and ineffectiveness killed whatever momentum and goodwill the Bucks had built with their fans. Brandon Jennings missed 19 games with a broken foot and Andrew Bogut never regained full motion in his right arm after it was shattered in a freak injury late in the previous season. Couple that with terribly disappointing seasons from newcomer Corey Maggette and holdover John Salmons, and once again Milwaukee failed to reach the postseason. If there is one silver lining to the NBA lockout, it's that it game Bogut a little more time to heal; plus general manager John Hammond's itchy trigger finger jettisoned the bad eggs and replaced them with a new set of players like Stephen Jackson and Mike Dunleavy, Jr. The hope is the new mix of players will mesh better than last year's.
8. The sexual assault scandal/investigation at Marquette. The Jesuit school really stepped in it last winter when they failed to report to Milwaukee police in a timely manner that four student-athletes were accused of sexually assaulting a woman at Humphrey Hall during a Halloween party. It was only after the four were cleared by the school that the woman filed a complaint to the MPD because she felt they got preferential treatment. In addition, another student-athlete was accused of sexually assaulting a woman Feb. 27. This incident was not reported (as required under Wisconsin state law) by the university to Milwaukee police at all; the woman herself reported it more than a month later because the school was no help to her. Since the incidents became public, athletic director Steve Cottingham resigned and the university is being investigated for their failures to report by the U.S. Department of Education.
7. Wisconsin and Marquette both reach the Sweet 16. Long criticized for the school's failure to make it out of the first weekend of the NCAA Tournament, Marquette (as the No. 11 seed in the East Regional) pulled off two impressive upsets. First, they eliminated perennial Sweet 16 participant Xavier (the No. 6 seed) 66-55. Two nights later, the Golden Eagles bounced No. 3 seed Syracuse 66-62. The magic ride ended in the third round, however, when they lost to North Carolina 81-63. Meanwhile, the Badgers (playing as the No. 4 seed in the Southeast Regional) beat Belmont and Kansas State before falling to eventual national runner-up Butler 61-54. All in all, the Marquette run was certainly more fun and more unexpected; for the state rivals, it was a great backdrop for an incredible overall year in sports.
6. Ryan Braun wins the National League MVP Award. It is hard to believe that this story is as low as it is; it is a testament to how special 2011 was overall that just the fourth Brewers league MVP (and the first since 1989) can't rank any higher than sixth on the list of biggest local sports stories. Nevertheless, after Braun's spectacular campaign in where he hit .332 with 33 home runs and 111 RBI, Braun outdistanced runner-up Matt Kemp, who had similar numbers but played on a team (Los Angeles Dodgers) that never contended. Braun was also a finalist for the Gold Glove for leftfielders, a distinction few thought he was ever capable of. How he will fare without Prince Fielder and a cloud of suspicion (we'll get to that in a moment) in 2012 and beyond is a mystery. What Braun did in 2011 was spectacular.
Page 1 of 2 (view all on one page)
Next >>
Facebook Comments
Disclaimer: Please note that Facebook comments are posted through Facebook and cannot be approved, edited or declined by OnMilwaukee.com. The opinions expressed in Facebook comments do not necessarily reflect those of OnMilwaukee.com or its staff.