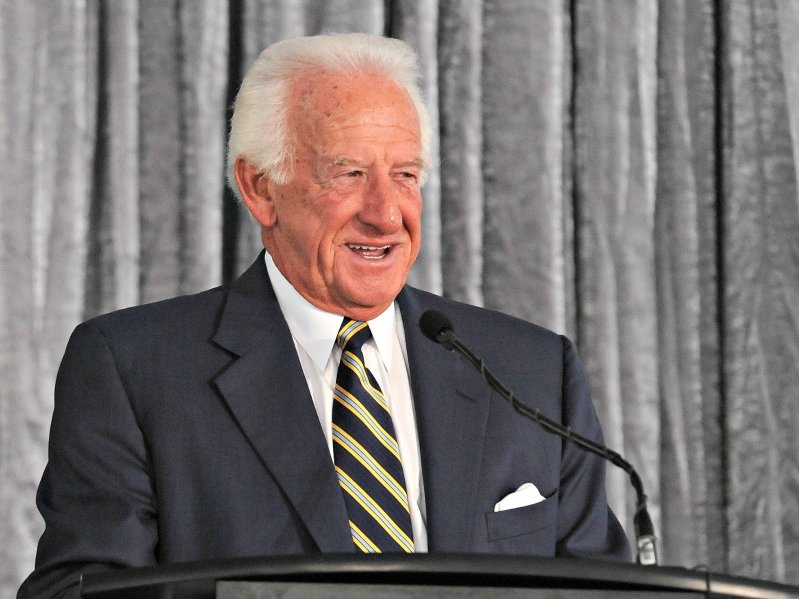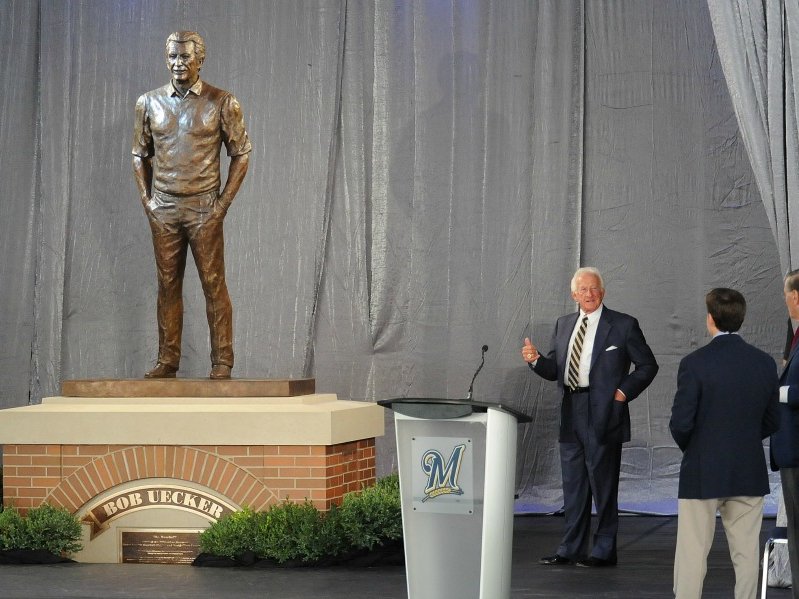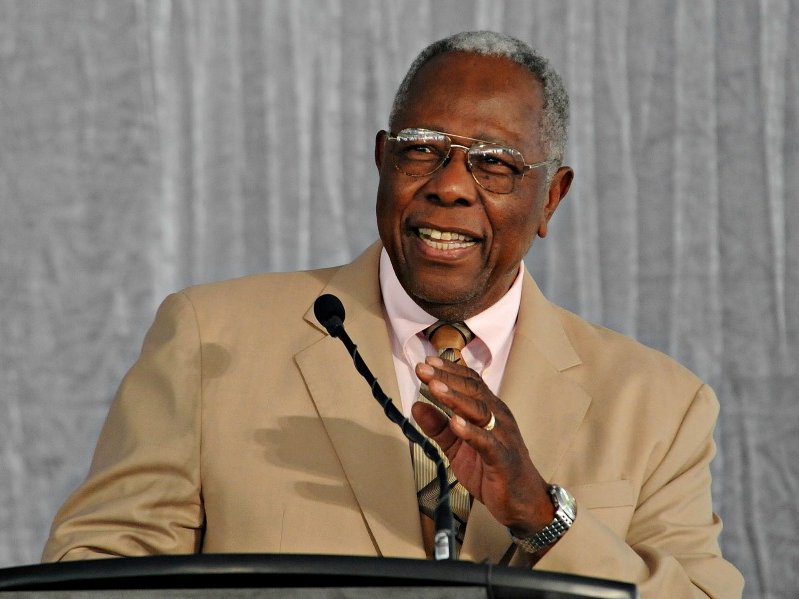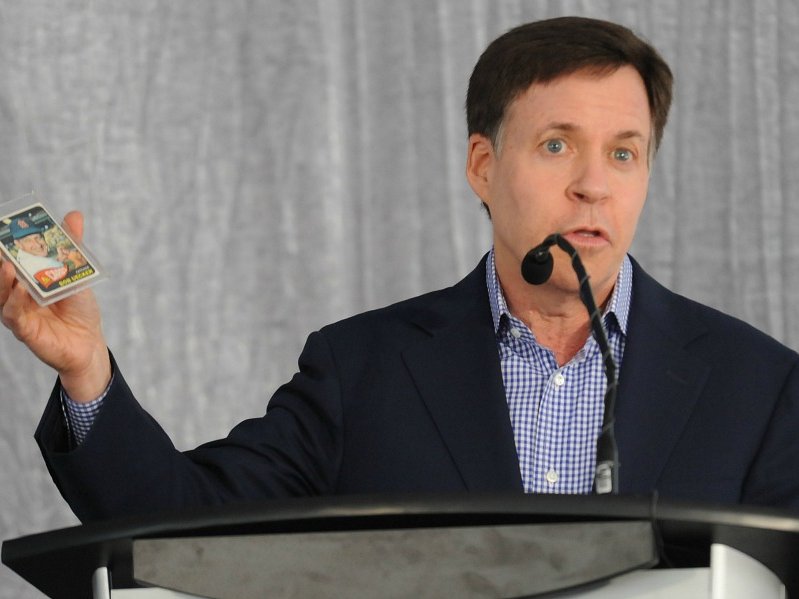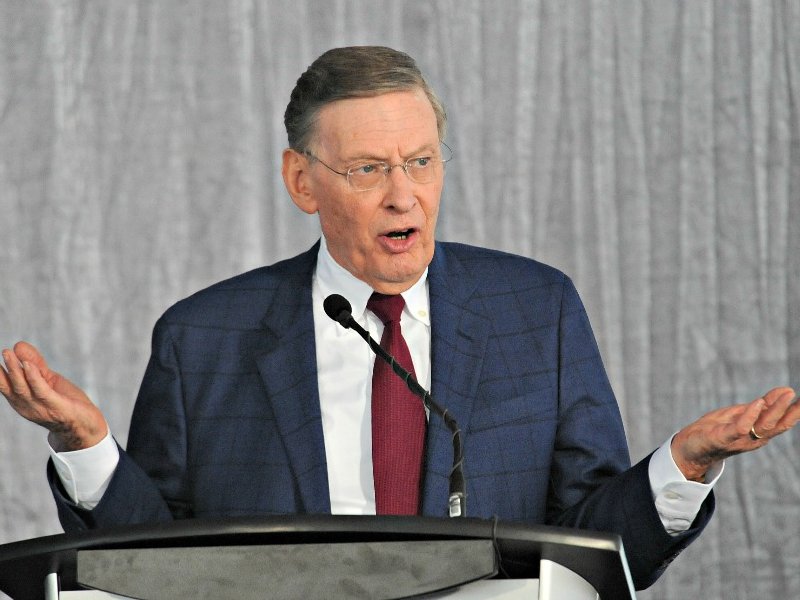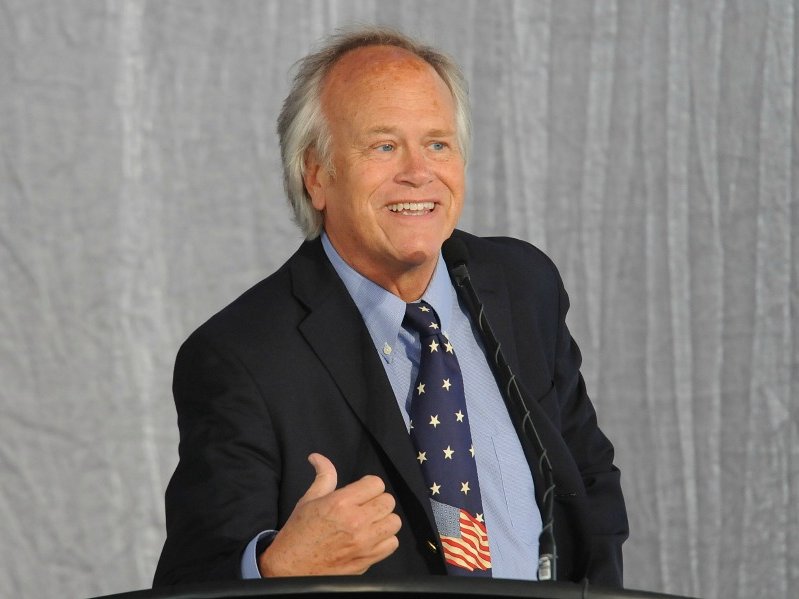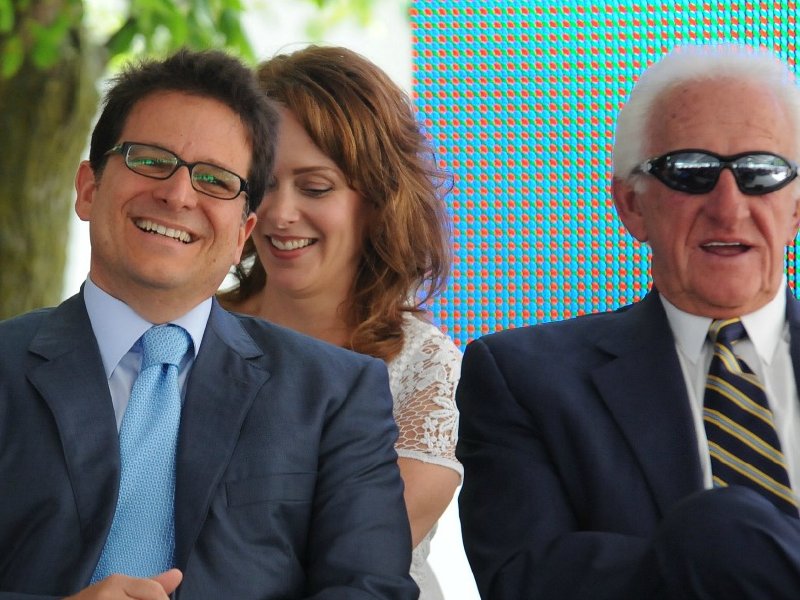 Uecker statue is a sight to behold
The club level wall inside Miller Park was draped in a navy curtain, framed photos capturing all of Bob Uecker's professional life – from his playing career with the Milwaukee Braves to guest spots with Johnny Carson to his run on "Mr. Belvedere" to his friendship with Ryan Braun.
Tables were adorned with flowers and a Milwaukee Braves pennant that bore Uecker's signature on the other side
Outside the stadium, a large tent housed former Tonight Show bandleader Doc Severinsen's band and over 500 seated guests ringed by Brewers fans hoping to catch a glimpse – but more importantly – hear Uecker's speech.
Braun, along with current Brewers manager Ron Roenicke and his coaching staff, along with Yovani Gallardo, Marco Estrada, Jim Henderson, John Axford, Jonathan Lucroy, Martín Maldonado, Corey Hart and several other current Brewers took time out of their usual pre-game routine to attend.
Others watched the live feed in the clubhouse.
Brewers past like Rollie Fingers, Gorman Thomas and Ken Sanders also attended, as did Uecker's former Milwaukee Braves teammate and future Hall of Fame manager Joe Torre.
No doubt this is a big event, and honor, and it was done right by all involved.
It was funny, sentimental, and classy.
On the way to the ballpark, a talk radio station was asking for fans to call in with their favorite Uecker memories while the hosts shared their own.
It's an appropriate topic – one I've heard several times when I covered Chicago sports and the statues of Michael Jordan, Carlton Fisk, Ernie Banks, Harry Caray, Harold Baines and Ron Santo were announced and then unveiled.
But it's also strange, as such days become a forum for living eulogies. It's nice to express them, and I'm sure humbling to hear them, but it's odd nonetheless.
The topic of statues of athletes, coaches, owners and broadcasters is hotly debated in every city that erects one.
Some say such honors should only be bestowed on the likes of great civic actors, Presidents and the like.
Others feel the act alone – for any person – is akin to heresy.
While I find it amusing future civilizations may one day unearth the bronzes of Curly Lambeau and Robin Yount and wonder who exactly they were, it's not that serious a topic.
Statues outside (or inside) a stadium are appropriate decor, and help tell the history of the venue, the team that played there, and the people that were important to not only the organization, but the fan base.
It's a gesture for the fans - and future fans - as much as it is an honor for Uecker.
Growing up in Chicago as an '80s baby, I knew of Uecker for three things:
"Mr. Belvedere"
"Major League"
Miller Lite commercials
I'm not sure when I found out he was also a broadcaster – probably when I was old enough to read about the legendary voices around the game.
I finally began listening to him six years ago as I started making regular trips to Milwaukee and he is a joy.
Chicago spoiled me - I grew up on Caray, Ken "Hawk" Harrelson, Steve Stone Pat Hughes and John Rooney – some of the very best in the business.
Uecker was (is) unique to me though because he is the lone voice taking you through the action. Every Chicago broadcast booth had two voices to carry you through.
It took awhile to get used to one voice, and I often wondered why he isn't on TV. But Uecker's tone and tenor belong on radio, as does his humor. The game and the medium fitting him perfectly.
While my roots with "Ueck" are not as deep as all of yours, I can definitely appreciate the love for the man, his style, and all he's meant to the city and Brewers fans all over the state and within signal reach.
Uecker quipped that he wanted his money back when the statue was unveiled, but no doubt the Brewers or the fans would ever want a refund of the last four decades.
squtqvbd
Facebook Comments
Disclaimer: Please note that Facebook comments are posted through Facebook and cannot be approved, edited or declined by OnMilwaukee.com. The opinions expressed in Facebook comments do not necessarily reflect those of OnMilwaukee.com or its staff.