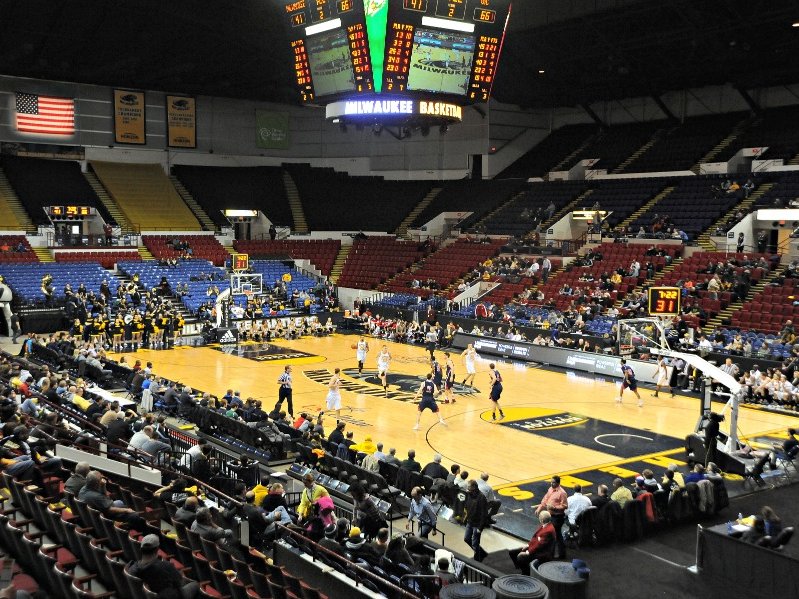 Will Milwaukee travel for Panthers?
A big test comes up Thursday but it's not just about whether the University of Wisconsin-Milwaukee (or as it calls itself, "Milwaukee") can beat the third-ranked team in the nation.
Certainly the odds are stacked against the Panthers as they face Villanova, proud owner of a 28-4 record and winner of the regular season in the Big East Conference. Eight of the 10 teams in the Big East had .500 records or better.
The Big East doesn't compare to the Horizon League, where four of eight teams were above .500, not including Milwaukee, which finished the conference season with a 7-9 mark.
But the Panthers put on a stirring performance during the league tournament, first beating top seed Green Bay on the road and then soundly defeating Wright State, also on the road.
The team is playing with a lot of confidence and has the ability to get up and down the floor with the rest of them. Nobody has to spell out the number of times major upsets have taken place in the NCAA tournament.
But it's not what happens on the floor that is the only important thing for the Panthers.
It's going to be critical to see how many fans show up to cheer on this team.
Milwaukee is the second biggest university in the state. There are almost 30,000 students and thousands and thousands of alumni. The Panthers once again call U.S. Cellular Arena home, and still play occasional home games in the 4,300-seat Klotsche Center on campus.
The problem is, as it has always been, that very few people show much interest in Panthers basketball. They can't consistently fill the tiny places they play.
There is, of course, maniacal excitement about this NCAA berth. There are pep rallies, and yellow and black are all over the place. Cheerleaders cheer and players talk about "leaving it all on the court."
But the money question is how many people are willing to go to Buffalo to cheer this team on. Thursday's game will be televised on TBS starting somewhere around 8:30 central time.
I truly hope that thousands of people travel. One of the marks of a successful program is active and significant fan support. That's something that has clearly been missing from UWM, despite the success the team has had.
No matter how good the record, if students and alumni don't show up to follow their team, something is seriously amiss.
And if they can't raise a crowd, the Panthers might just as well play chess.
Facebook Comments
Disclaimer: Please note that Facebook comments are posted through Facebook and cannot be approved, edited or declined by OnMilwaukee.com. The opinions expressed in Facebook comments do not necessarily reflect those of OnMilwaukee.com or its staff.