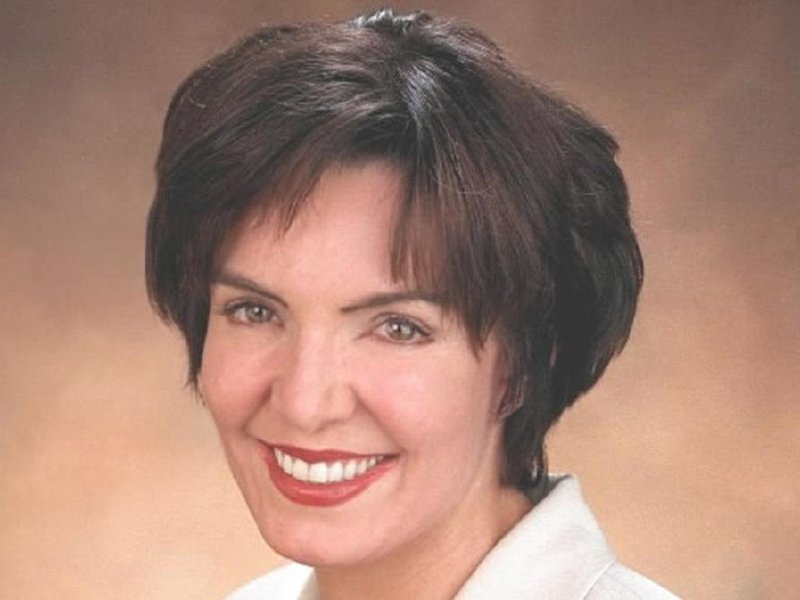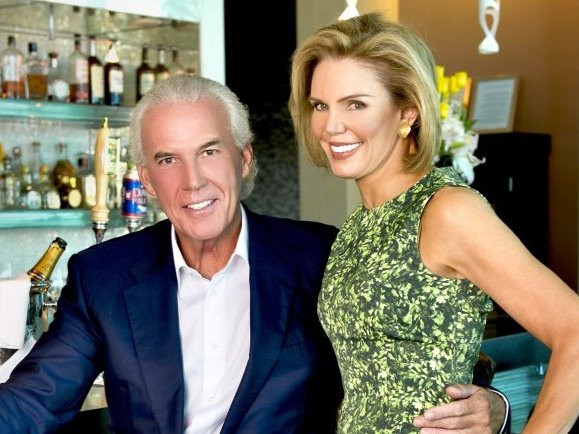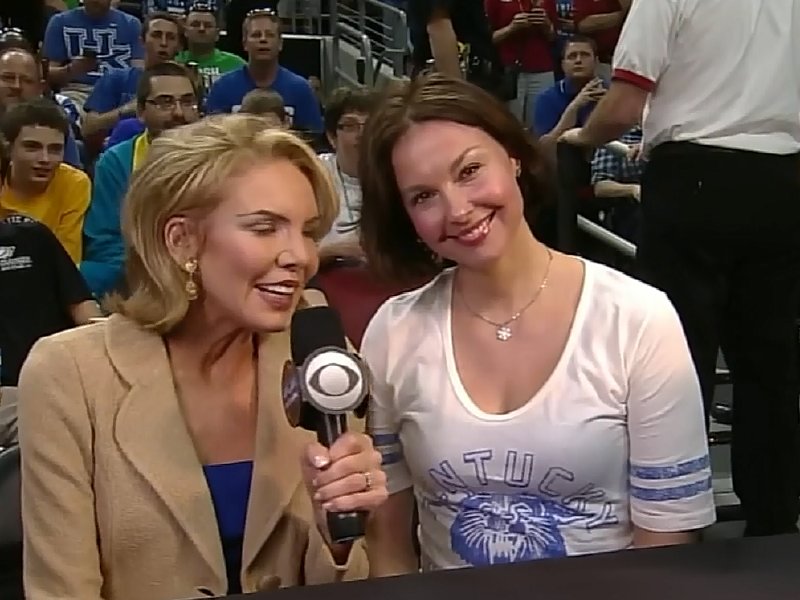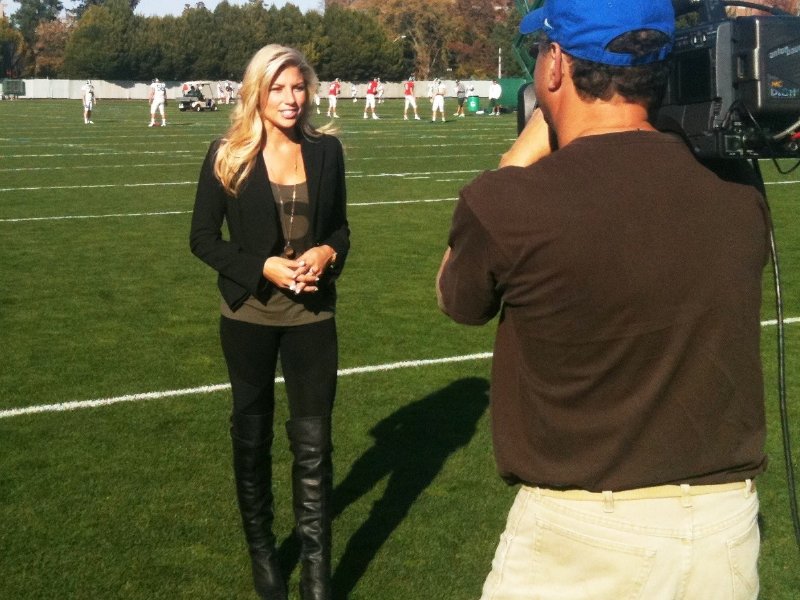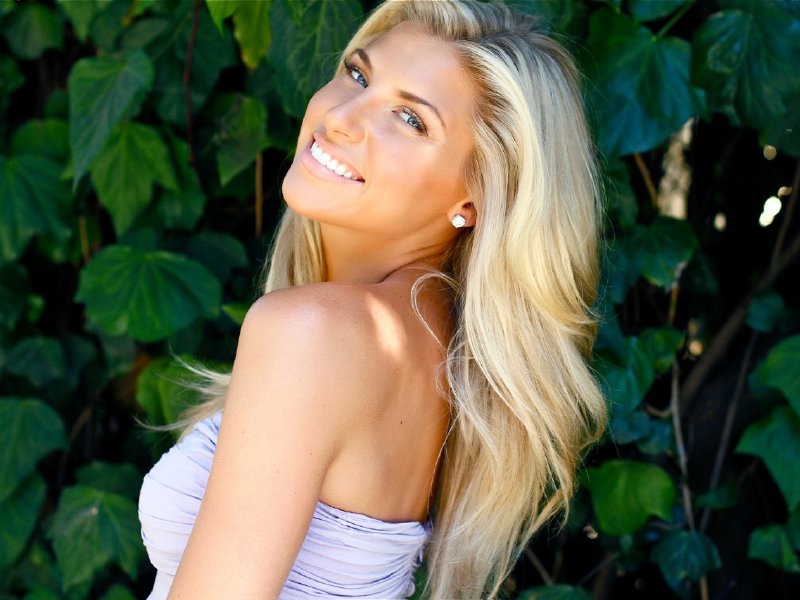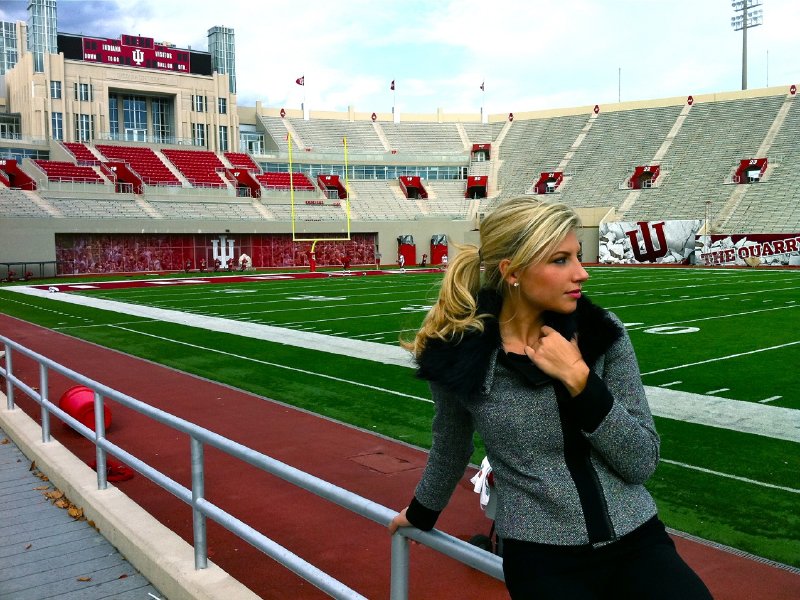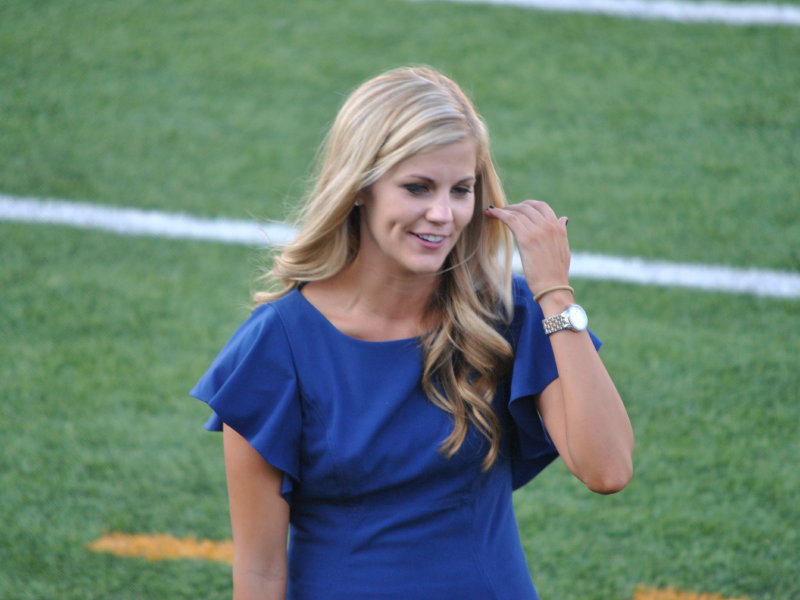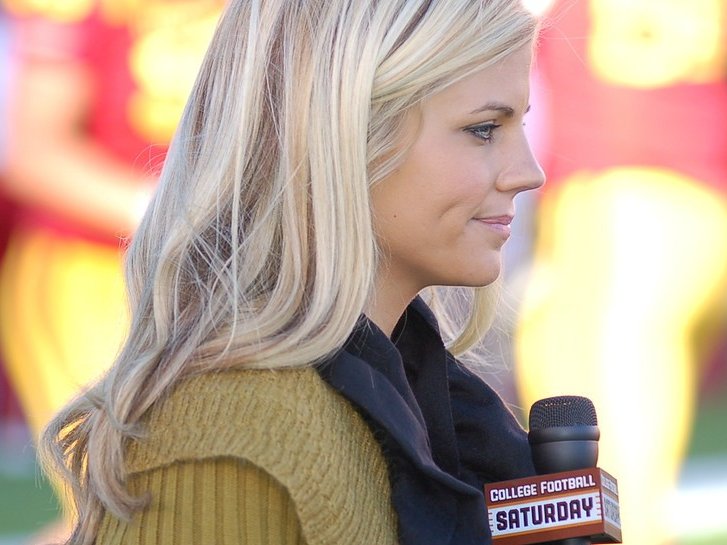 Is television the root of all evil?
I was shocked at what I was looking at.
A once familiar face stretched out beyond recognition in what one can only assume is a final fleeting attempt to look young again.
Lesley Visser is one of the most respected sports journalists in history. She paved the way for other female broadcasters, particularly (but not limited to) sportscasters who rely on brains before beauty, and showed you can certainly have both. After all, television was her second career. She began as a sportswriter with the Boston Globe at the age of 21 and spent 14 years there laying the foundation for one of the most storied sports journalism careers in history.
To be sure, Visser has no one to apologize to and nothing to prove to anyone as a journalist. After all, she is the only sportscaster – male or female – to have worked on the national broadcast crew for the Final Four, NBA Finals, World Series, Triple Crown, Wimbledon, The Olympics, the Super Bowl and the U.S. Open tennis tournament. She remains the only woman to have ever handled the Super Bowl trophy presentation.
In other words, in the world of sportscasters, Lesley Visser is a rock star. In the world of being a female role model for young women wanting to go into her profession, she has no peer. In fact, she is the only woman to be awarded the prestigious "Pete Rozelle Radio-Television Award" by the Pro Football Hall of Fame, having received the honor before such broadcasting giants as Jim Nantz and Chris Berman.
The accolades go on and on; the brilliance of a pioneer into what is traditionally a male-dominated field and breaking down the door with not a sledgehammer but rather a Mack Truck.
But I didn't recognize Visser when I saw her interviewing coaches, players, and celebrities at the NCAA Tournament this year. Tragically, she, like so many before her, is experiencing the false promise of eternal youth in a plastic surgery scalpel that derailed horrifically off the tracks.
What was once a vibrant face with as much credibility as personality, as much charm as substance, and as much knowledge as savvy, had become just another casualty to what society allegedly demands.
A quick internet search of "Lesley Visser plastic surgery" only references a terrible accident that she suffered in 1993 that required surgery on her face and hip. But that was almost 20 years ago. That doesn't come close to explaining the face of the stranger that was staring back at me during the NCAA Tournament.
But inasmuch as this is about Lesley Visser, it is more about how we are delivered our sports news. Visser is only the latest television performer to use the most desperate of measures to please television executives that do not respect viewers enough to place substance over style.
I have spent much of the last five years on local television here in Milwaukee; mostly as a guest and a panelist, but occasionally as a presenter or host. And believe me, no one will ever mistake me for George Clooney. But on programs like the Sports 32 Roundtable, host Dennis Krause and producer Tom Kurtz only care that you know what you are talking about rather than what you look like. That substance over style (I would like to think) is what has made that show one of the most watched nightly programs by sports fans in Wisconsin.
Because the executives in charge respect the intelligence of the audience enough to value actual content, the show has been a hit.
Unfortunately it seems Roundtable is the exception rather than the rule. And for every Lesley Visser wannabe, there are 100 blonde swimsuit models right out of college who think that because they can string two sentences together that should give them the network jobs that seasoned veterans are getting pushed out of.
Melanie Collins is one example. A former swimsuit model, Collins was plucked right out of Penn State University and put on NBA TV, the Big Ten Network, NASCAR.com and PGA.com. Her credentials?
She's hot.
Samantha Steele is another. Like Collins, a lithe blonde stunner, Steele graduated from Liberty University in 2009. By the fall of that year she was already working the sidelines for Fox Sports' Pac-10 and Big 12 college football and basketball games. Her credentials?
Guess.
My point is not to denigrate Collins or Steele. My point is to highlight how much television executives value "pretty" over everything else. In time, it is certainly possible that both Collins and Steele will develop into outstanding broadcasters, but almost none of us are right out of college.
No one is network-worthy the day after we don our caps and gowns. We have to learn our craft and hone our skills in the Rhinelander's and Eau Claire's of the world first. We have to get our early mistakes out of the way (because we all make them) before being shoved out onto the stage for all to see.
Many years ago a television consultant told me that my chin was too weak, my hair was too thin, and acne scars from my youth were too deep to ever make it on television. Unfortunately, to a certain extent he was right. That was the reason I decided to concentrate on a radio and writing career. It is easy to hide behind a touched-up still photo, after all.
That is the case for most journalists; only a select few have both the looks and chops to pull off being a respected on-camera personality. Certainly no one will ever make the charge that I got on television because of my looks.
The same can be said of Lesley Visser, although she never had anything to apologize for in that area either. Her brains and charm demanded that she be respected in her field. Combining her looks with her talent demanded she become a fixture in our living rooms.
However, just as father time was catching up to her and the winds of change began slowly blowing out the Andrea Kramer's and Bonnie Bernstein's in favor of the younger models they once were themselves, Visser apparently decided to try fight the clock.
She lost.
But here is the real tragedy: we all lost. We lost one of the most competent reporters in sports as she fell into the pressure of trying to capture time. We lost the graceful aging of one of the most gifted and intelligent performers the medium of television has ever known.
You could ask why have we lost her if she is still on television covering major sporting events? It's simple. We lost because her appearance has become jolting in its transparency. We lost her because the first reaction (in an unscientific poll of people that I asked) about her is not the content of her words, but the obvious plastic surgery that she has undergone.
We all age. Father time will get everyone eventually. The calendar is supposed to insure we all get wrinkles and gain a little weight here and there. And no matter the gender, if you have substance that is what should win out over everything.
In journalism, experienced men are revered. Tom Brokaw, Bob Scheiffer, and Mike Wallace are some of the most respected television journalists still alive today, and they are all well beyond traditional retirement age. For crying out loud, even Andy Rooney worked into his 90s.
In sports, portly Chris Berman has enjoyed a great deal of popularity. Aged baseball broadcasters such as Vin Scully and Bob Uecker are deities in their home cities and thought of as both local and national treasures. Dan Patrick falls into the mode of television star with the perfectly coiffed hair, but he regularly pokes fun at himself because of it.
But who are the most popular female sportscasters? Right now, Erin Andrews is the national gold standard. And while Andrews has model-good looks, she has also worked hard on her craft and does her homework. In Milwaukee, Trenni Kusnierek and Jen Lada are the most recognizable female sportscasters, followed by Stephanie Sutton and Jessie Garcia.
Thankfully, they all have substance that backs their good looks up.
Kusnierek has worked television at the local and national level and now co-anchors Milwaukee's signature sports radio program on WTMJ-AM. Talk baseball with her some time. You won't walk away unimpressed.
As for Lada, I had the honor of spending three Packers seasons on the same television desk as her on the Fox 6 Blitz!. Like Kusnierek, she knows her stuff. Lest anyone tell you that Lada is spoon-fed her material by a producer in an earpiece as the show goes on, I can personally attest that she comes into that broadcast with six or seven pages of hand-written notes that she took herself from that day's Packers game.
While you might not always agree with her viewpoints, I assure you they are hers and hers alone, not some magical Oz' from behind the curtain you cannot see.
My hope is that we will evolve as a sports consuming public to the point that today's female sportscasters are allowed to earn a few wrinkles and resist the urge to try to find the fountain of youth in a scalpel. For as much as we want to stay 28 forever, life just doesn't work that way.
Wrinkles are okay. Crow's feet around the eyes only prove that you have seen a lot of things. Credibility of experience should be respected and even honored.
Unfortunately in the case of the brilliant Lesley Visser, while time was supposed to just stand still, it is only now magnified.
Talkbacks
sandstorm | March 29, 2012 at 9:01 a.m. (report)
crazy. and very ironic. you spend an entire piece breaking down her looks while talking about how they shouldn't matter. it's Visser's face, thus Visser's decision. just as you decided to be bald. if you respect Visser you would respect her choice and not whine about it for two pages.
Facebook Comments
Disclaimer: Please note that Facebook comments are posted through Facebook and cannot be approved, edited or declined by OnMilwaukee.com. The opinions expressed in Facebook comments do not necessarily reflect those of OnMilwaukee.com or its staff.