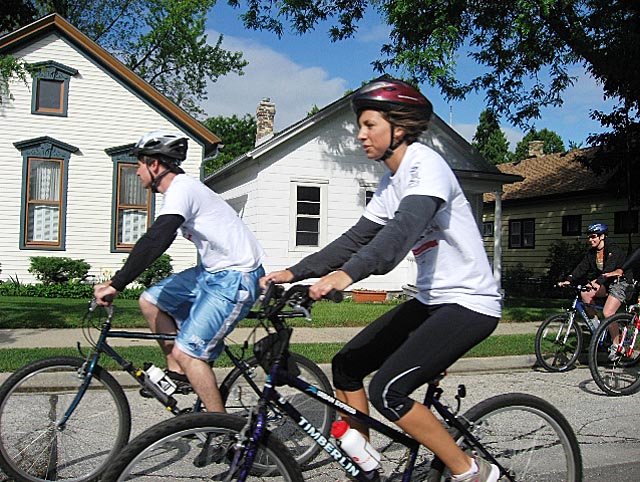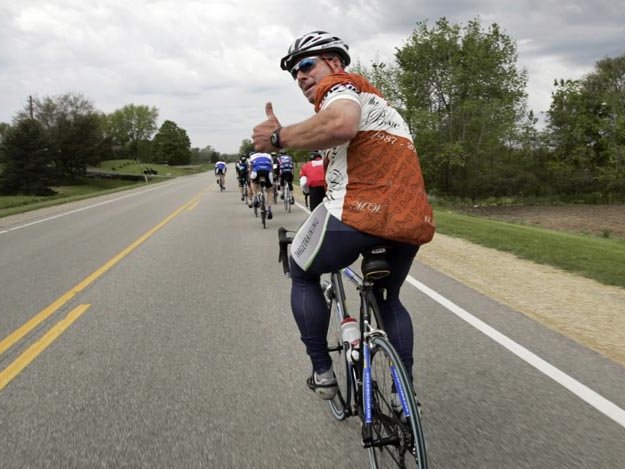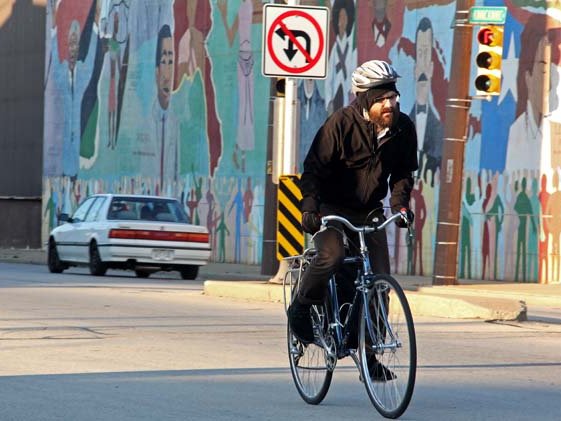 Bicycle Federation of Wisconsin lobbies for vulnerable user law
In October of last year, Waukesha County Dist. Atty. Brad Schimel wrote a letter to Roger Gunderson's widow, Antoinette, explaining why he had declined to issue criminal charges against the 20-year-old man who dozed off while driving to work, crossed the centerline and killed her husband.
Schimel expressed his condolences, but said he could not prove the driver, Andrew S. Yang, had driven in a criminally negligent or reckless manner. As a result, Muskego Police cited Yang, 22, for failure to keep his vehicle under control.
He paid a $126 fine.
Unsatisfied with the penalties imposed in Gunderson's death and similar cyclist fatalities, the Bicycle Federation of Wisconsin is campaigning again for a vulnerable user law. The legislation will be a focal point of the group's lobbying day on Tuesday, when more than 100 advocates meet with their senators and representatives in the Capitol.
They will rally in support of a bill that would make it a felony to commit specific traffic violations that kill or injure vulnerable users of Wisconsin roads, including pedestrians, bicyclists, in-line skaters; people driving motorcycles, farm equipment and horse-drawn vehicles. Emergency responders and those rendering emergency assistance also would be covered under the law.
Instead of a traffic ticket and a fine of $100 to $200, failure to yield the right-of-way, inattentive driving and improper passing could lead to prison time, up to three years and six months, if the action harmed or killed a vulnerable user.
The law also requires approved driver education classes to include a section on vulnerable users and how to avoid harming them.
State Rep. Garey Bies (R-Sister Bay) and Sen. Luther Olsen (R-Ripon) have circulated the bill seeking co-sponsors in the current legislative session.
"My intention is to give it more attention; that drivers of motor vehicles realize it's more serious," Bies said. "We've injured and killed too many people, maybe through complacency, this feeling that 'this is a road and I belong on it and they should be watching out for me."
Ten cyclists were killed on Wisconsin roads in 2012, and accident reports point the blame at the motorists in eight of those. Prosecutors issued criminal charges in five of the fatal crashes.
Eight other states have similar versions vulnerable user laws, and cycling advocates across the country are pushing for more.
Bob Mionske, a Wisconsin native who now runs a bicycling law practice in Portland, Ore., stated the rationale: "Nobody wants to treat an accidental injury or death resulting from this failure exactly the same as we treat an injury or death resulting from egregious behavior like drunk driving; that would be unjust.
"But it is also unjust to treat these injuries and deaths exactly the same as we treat a minor traffic violation: Justice lies between these two extremes. By creating a graduated range of offenses and penalties that reflect both the driver's failure and the actual harm done, we can fill in these missing pieces in our vehicle codes."
The law championed by the Bicycle Federation would provide that criminal alternative currently lacking in state law, as Schimel described in the letter to Antoinette Gunderson.
He cited a similar difficulty in meeting a criminal burden of proof in declining to charge the drivers who committed traffic violations and killed Brett Netke and Jeff Littman.
"There have been a number of these cases, and there's not a sufficient penalty for injuring someone who's walking or biking," said Kevin Hardman, executive director of the Bicycle Federation.
Cycling advocates turning out in Madison on Tuesday will also lobby for the Legislature to designate $26.4 million for bicycle projects in the 2013-'15 state transportation budget. That would restore the funding cut by Gov. Scott Walker in his spending plan.
Walker proposed spending $12.4 million on bicycle infrastructure, a 47% reduction from the 2011-13 biennial budget. Most of the funding would flow from federal Transportation Alternatives grants.
"The cuts to bicycle funding proposed in the governor's budget would, if passed, posed a significant threat to the viability of Wisconsin's bicycle industry, the state's standing as a top-tier bicycle destination and to the mobility of the millions of Wisconsin residents who chose to travel by bicycle," the Bike Fed said in its lobbying statement.
After working the Capitol throughout the day, the cycling advocates will gather in Monona Terrace to celebrate the Bicycle Federation of Wisconsin's 25th anniversary.
Facebook Comments
Disclaimer: Please note that Facebook comments are posted through Facebook and cannot be approved, edited or declined by OnMilwaukee.com. The opinions expressed in Facebook comments do not necessarily reflect those of OnMilwaukee.com or its staff.