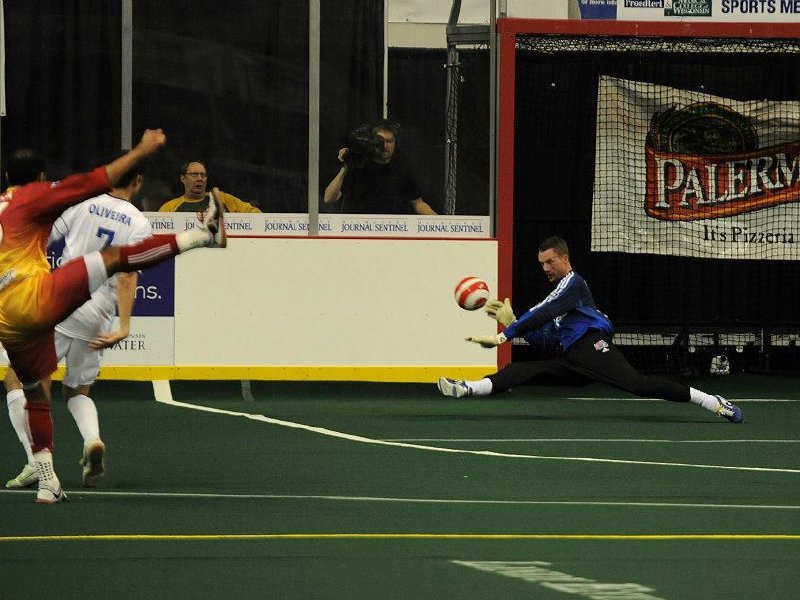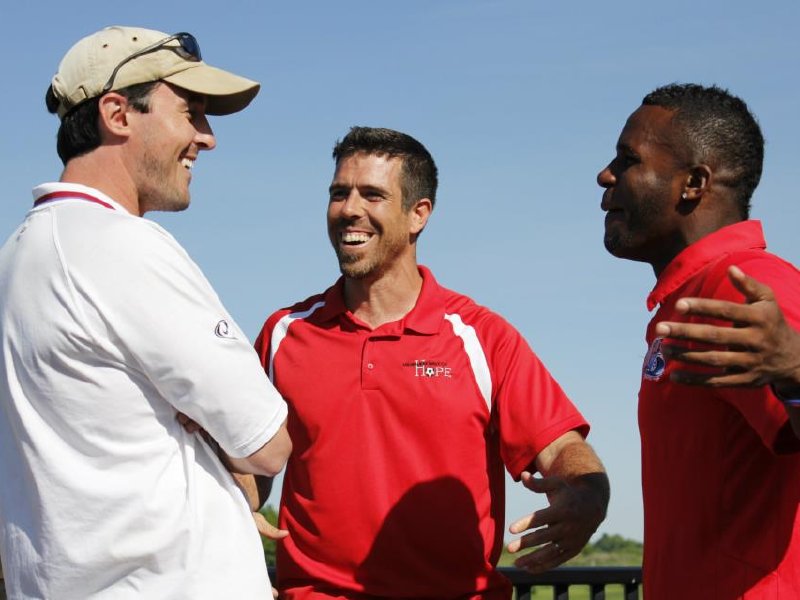 Wave winning big with defense
One team in Milwaukee is always expected to compete for championships, and with that comes a bit of pressure at the start of every season. The Milwaukee Wave has brought six titles to the city in its 28-year existence, including back-to-back championships the last two seasons.
A staple of those championships, all won under current head coach Keith Tozer, are the men in goal.
One of his first moves back in 1992 was to acquire a goalkeeper named Victor Nogueira, a veteran who five seasons later was named the league's Most Valuable Player and Goalkeeper of the Year en route to the franchise's first title.
Current goalkeeper Nick Vorberg continued that tradition of strong play in goal during the championship season of 2004-05. He became a staple for the Wave until he injured his calf in 2008-09, leading to the acquisition of Marcel Feenstra. Vorberg returned to health and won MISL Goalkeeper of the Year in 2009-10 but the team held onto Feenstra, and he developed into a MISL Championship MVP while in goal two years ago.
Last year Feenstra was a finalist for MISL Goalkeeper of the Year during another championship run, but the team brought back the soon-to-be 38-year-old Vorberg following a year away from the team.
It would be easy to think this would create an issue for Feenstra and the team, but the opposite has happened. The first place Wave (13-2) head into Friday's game at Wichita riding a franchise-record 12-game winning streak on the strength of the two keepers.
"It kind of crept up on us," Vorberg said of the streak. "I don't think you really want to think about it too much before games or after games, but it's nice. It's nice to be a part of it."
The Wave has allowed just 118 goals – 37 fewer than the next best team – and have scored the second fewest goals in the league. In a sport built on offense, the Wave has only four players in the top 20 in the league in scoring yet Feenstra leads the league in save percentage (.727) and Vorberg is third (.717).
"You couldn't do it unless you had two goalies who really believed in that," Vorberg said.
"I think it's definitely a benefit. We both keep fresh and we raise each other's level," Feenstra added.
They are the only team in the league splitting their goalkeeping, but it's clearly working for the best because they do believe in the rotation, and one another. One of the reasons is the friendship between the two men.
"Nick is playing at a really high level at the moment and I think I'm performing well," Feenstra added. "We have a great mix. We have a tremendous relationship. It's safe to say I've never had a competition for the goalkeeper's spot that was actually a friend of mine and Nick is. We help one another and we really truly wish the best for each other."
The other reason this system is working for the Wave is the winning. Both are highly competitive and feel they could start every game – but how can you argue with such success?
"You forget about bad things if you win, it's true, but both me and Nick, we criticize ourselves the (most)," Feenstra said. "We know what we can do better doing games and we push each other to do it better."
The final element to Vorberg and Feenstra's success is the defensive presence in front of them. The Wave can run out seven veteran defenders who help the goalkeepers keep the net clean by forcing opponents into contested shots and into less than desirable attack angles.
"Our team defense has just been phenomenal," Vorberg said. "We have great defenders who don't get a lot of press, the headlines, but they dig in and they work very, very hard. I think it's because when coach played he was a defender so I think he has a lot of stress on the defensive side of the ball. He has a lot of imagination on the offensive side, but you have a lot to live up to as a defender so he makes sure he's got those guys that dig in.
"It really makes my job and Marcel's job easier when you have those guys back there."
Facebook Comments
Disclaimer: Please note that Facebook comments are posted through Facebook and cannot be approved, edited or declined by OnMilwaukee.com. The opinions expressed in Facebook comments do not necessarily reflect those of OnMilwaukee.com or its staff.