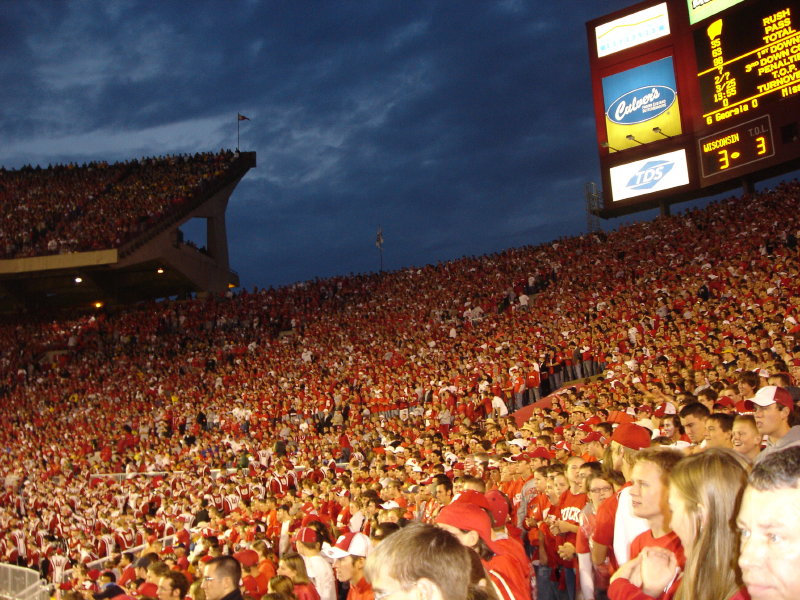 Signing day a bust for the Badgers
National Signing Day came and went a few days ago – miss it?
You probably did, unless you are an ardent Wisconsin Badgers or college football fan. It was Wednesday, or the same day that Donald Driver held his final press conference at Lambeau Field, or the day that Ryan Braun's legal team offered an explanation as to why the MVP's name appeared in documents linked to a PED factory.
Chances are you missed it, but the Badgers kind of did, too.
The program hailed the arrival of 17 scholarship recipients and two preferred walk-ons, along with the early news of the commitments by junior college quarterback Tanner McEvoy (Arizona Western College) and safety Donnell Vercher (Fresno City College).
No one knows if these guys are going to be any good individually, but it's safe to say that the overall class "grades" assigned to programs have a direct correlation to on-field success.
Alabama, which has won back-to-back national championships, has had anywhere from three to five straight "No. 1" recruiting classes, depending on which scouting service you prefer. Whether the top player in any of those classes panned out or not, or whether the last guy in that class turned out to be a draft pick or not doesn't really matter.
As a collection, those guys helped win national titles. That's what matters. The names, how many "stars" they have attached to them, not so much.
So, push the names aside. Let's look at how the people who are paid to know these things rated the Badgers:
ESPN – 33
CBS – 37
Rivals* – 57
*Used by Yahoo! Sports and Sports Illustrated
The problem with those rankings it that there are only 120 schools playing in the Football Bowl Subdivision (formerly Division 1) So is being in the top third of the country in recruiting that remarkable?
What's worse is that the teams the Badgers need to play – and beat – in order to win the Big Ten and advance to BCS bowl games are decidedly much better at this than they are.
According to Rivals, the entire Big 10 all pulled a better collection of teenagers. Topping the list were Ohio State (No. 2) and Michigan (No. 5) followed by Nebraska (No. 17), Michigan State (No. 38), Penn State (No. 41), Indiana (42), Illinois (47), Northwestern and Iowa (tie 52) and Purdue (55).
Indiana? Purdue? What?
At least Badgers fans have the ESPN rankings, which lists only Ohio State (3), Michigan (6), Nebraska (23) and Penn State (24) ahead of them.
Wait, Penn State?
The team that has 10 less scholarships to offer, had wins removed from the school's historical record and remain ineligible to appear in the postseason for another three years? What?
How does that happen?
These are fair questions to ask if you're a supporter of the Badgers program. How can three straight Rose Bowl appearances not translate into something better? The new coach comes from a program that finished the year in the Top 25 and ran an offense that averaged nearly 35 points per game. The team has sent numerous players to the NFL in recent years, on both sides of the ball.
It can't all be the weather. After all – the winters aren't any better in Michigan or Ohio.
So what's the problem? Why can't a Big Ten program with a very real tradition, with a track record of moving players to the professional level, compile better recruiting classes?
It seems those who love the football program at Wisconsin continually ask those questions.
I used to be one who said rankings don't matter, that you never know how a teenager is going to truly turn out at the college level. But the proof is in the pudding, and as long as this trend of hauling in top 30 or 40 classes continues, it's safe to say the Badgers won't be winning a national title.
Talkbacks
buck | Feb. 11, 2013 at 12:37 p.m. (report)
recruiting rankings are kind of a joke. especially rivals, as that ranking is of total number of stars for the entire class, not average stars per recruit. therefore, smaller classes are punished, which is completely moronic. this year's class was far from a bust. it's a pretty typical UW class with a few headliner type guys like the RB from NJ and the juco QB, and then some guys that will develop over time. they've certainly had success with this formula in the past. considering the fact that they had to unexpectedly start with an almost entire new coaching staff 6 weeks from signing day, i'd say they did a very admirable job of keeping most of the class together and adding a few interesting pieces. can't judge andersen on this class obviously since he had so little time. the next couple years will give more of an indication of andersen's style. jim, i've like most of your work here so far, but this article is more a dave-begel style hatchet job. especially the inflammatory headline.
Facebook Comments
Disclaimer: Please note that Facebook comments are posted through Facebook and cannot be approved, edited or declined by OnMilwaukee.com. The opinions expressed in Facebook comments do not necessarily reflect those of OnMilwaukee.com or its staff.