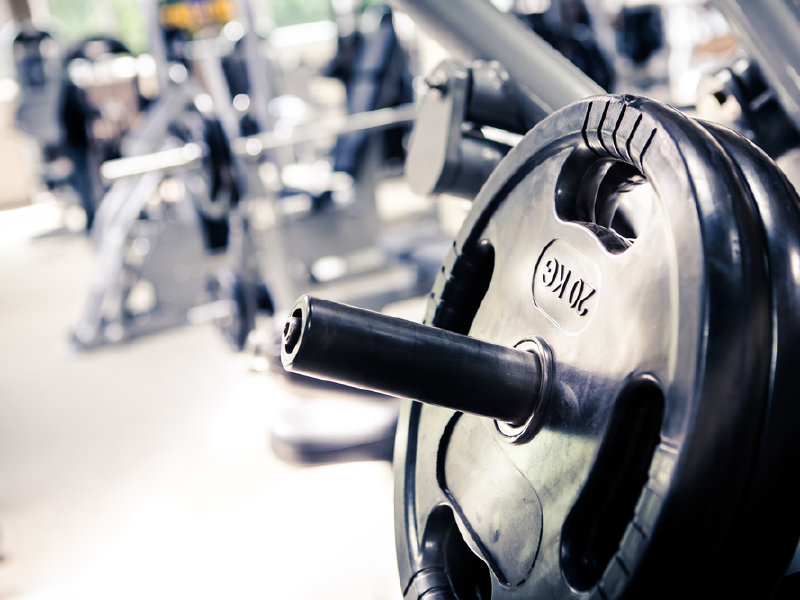 How to get in that workday workout
Welcome to Healthy Living Week at OnMilwaukee.com! The resolutions are made, now the real work begins. But we're here to help get you – and keep you – on track with stories about medicine, diet, exercise, spiritual and emotional health, and more. Healthy Living Week is brought to you by Pairdd: easy gluten-free cooking at your fingertips.
I want to work out, but who has the time?
I've got to pick up my kids right after work, then make dinner – who has time for exercise?
There's no way I can get up hours before work, get in a workout and then clean up – there's no time for that!
We'll come up with any reason, really, to avoid the process of getting in a workout. It takes time, no matter what. Perhaps a commute and changing and showering on site have to be factored in, too.
This is understandable. Unfortunately, daily exercise is something we need to live healthier lives.
As Gold's Gym assistant general manager Matt Mulloy often says, "Those you don't find time for exercise must find time for illness."
"People want to lose weight overnight, but that's not going to happen," Mulloy added. "The biggest thing now is people eat worse, they sleep less and they work more. The gym is the only way to combat that."
Most of us can stand to lose a few pounds, and outside of changing your diet (always a good idea) you should try to get in some daily exercise. But, how to do that?
Well, it is possible to get in that weekday workout – something you can do for 30 to 35 minutes on your lunch hour that can get you in and out of the gym and back to work and feeling good about yourself.
Downtown Milwaukee has plenty of options for those working in the area, like the five-level Gold's Gym, or the YMCA, Planet Fitness and Wisconsin Athletic Club.
Mulloy says a person can burn 250 calories in a half-hour doing very little work, which extrapolated over just three workouts a week is 750 calories. Over a year, that comes out to 39,000 calories, or 11 pounds.
Imagine what you could lose by really maximizing your effort in three to five weekday workouts?
But the key is to do the right things in that half-hour. Most people feel they need to hit the treadmill or elliptical for that time, but you'll actually burn more calories if you lift heavy weights.
"I would definitely lift if your main goal is fat loss," Mulloy said. "I see people pedal away, but if you're looking at calorie loss, I'd definitely lift. Absolutely. That's a pretty common myth, that you burn more calories doing cardiovascular (work)."
Editor's note: No matter what gym you attend, schedule a consultation with a personal trainer. Find out what you can and can't do, and learn proper form for weight lifting. Nothing can hinder your workouts more than injury and doing things incorrectly.
If you're really averse to meeting with a trainer, or using one over a period of time, Mulloy said that going back to exercise regimens that produced results for you in the past is a good starting point. When you only have 30-35 minutes to really burn the calories, simple is better – save the new exercises and equipment for when you do have more time.
"People try to complicate exercise way too much," Mulloy said. "They want to toss in all these balls and bands – if it worked before, it'll probably work again. Definitely do what worked previously."
At the very least, lift heavy and hit the big muscle groups with squats, dead lifts, military presses and bench presses to maximize that workday workout.
Go on to the next page to print out a five-day calendar of workouts designed by Gold's Gym personal trainer Dave Myers.
Page 1 of 2 (view all on one page)
Next >>
Facebook Comments
Disclaimer: Please note that Facebook comments are posted through Facebook and cannot be approved, edited or declined by OnMilwaukee.com. The opinions expressed in Facebook comments do not necessarily reflect those of OnMilwaukee.com or its staff.