America's favorite pastime is as popular as ever on the South Side, but unkempt and dangerous baseball facilities at Baran Park, 2600 S. Chase Ave., have raised ire among parents and local officials, Milwaukee Neighborhood News Service reports. Read more...
Editors' Pick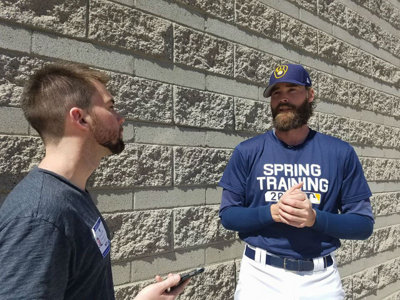 Milwaukee Brewers relief pitcher Tim Dillard recently took some time out from his busy spring training schedule to talk baseball and offer his impressions of the Brewers' 2017 season and players. Enjoy!
See more stories in Sports …
Milwaukee Area Event Calendar
More Featured Articles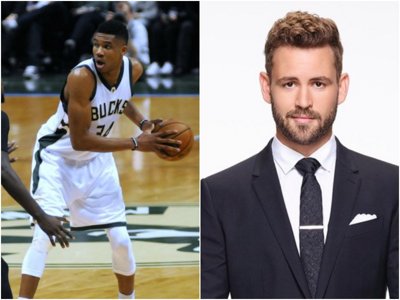 Thanks to the Milwaukee Bucks, Nick Viall is coming home. On Friday night, the Bucks will not only host the Atlanta Hawks, but also a themed night dedicated to Waukesha's very own star of "The Bachelor" and current "Dancing with the Stars" hoofer.
See more stories in Sports …
In Episode 23 of The Postgame Tailgate podcast, OnMilwaukee's Jimmy Carlton and Matt Mueller discuss how boring the first two rounds of the NCAA Tournament were and the Badgers' big upset (and if they're actually underdogs), then they make their Sweet 16 picks.
See more stories in Sports …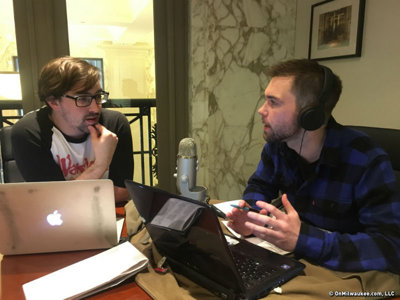 The Wave have been in this position before, down a game in a Major Arena Soccer League playoff series and staring at a do-or-die situation at home. They prevailed then, nine days ago, and they hope to do so again tonight. Here's all you need to know about Milwaukee's Game 2 matchup vs. Baltimore.
See more stories in Sports …
Sponsored Content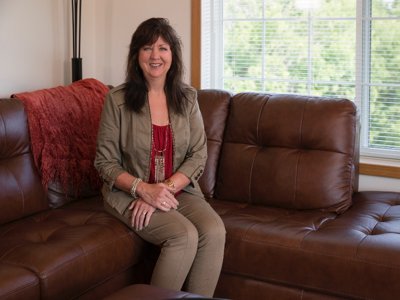 As families reach retirement age, it can be hard to downsize. However, just because a family downsizes doesn't mean they can't live in a beautiful, elegant space. In the latest Steinhafels "Before and After" article, we take a look at just that scenario.
From Our Partners
"If I ever have a kid with an intersex condition, I will not consent to surgery." This is what Eric Lohman, a Journalism, Advertising and Media Studies lecturer at the Univer-sity of Wisconsin-Milwaukee, said to himself during his pursuit in Gender Studies courses as a graduate student. Surely enough, Eric and his wife, Stephanie, gave [...] The post UWM Lecturer Talks Gender Revolution and Intersex Conditions appeared first on Media Milwaukee.
See More Stories From Media Milwaukee …
A Milwaukee organization serving kids and families turns 50 this year, and it's the same year it launched a major expansion of its mission. Penfield Children's Center celebrates 50 years appeared first on 88Nine Radio Milwaukee.
See More Stories From 88Nine Radio Milwaukee …
5 Songs We Can't Stop Listening to is a collection of our newest favorite songs. And Every week we ask an artist that we love to tell us about the music they love. Listen to the whole thing in the player below. The post 5 Songs We Can't Stop Listening To with guest Kyle Craft appeared first on 88Nine Radio Milwaukee.
See More Stories From 88Nine Radio Milwaukee …
Coming Soon On OnMilwaukee.com…
"Sherm" from Jr's Hook
New Borchert Field book
Miller's tied houses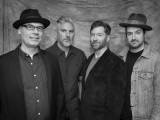 The Blinding Lights