I was assigned to check out the Courtyard Marriott. Located in the heart of Downtown Milwaukee, the Marriott is a perfect location if you are on business, just visiting Milwaukee - or needing a staycation away from campus. Read more...
dsxvvcffbc
Editors' Pick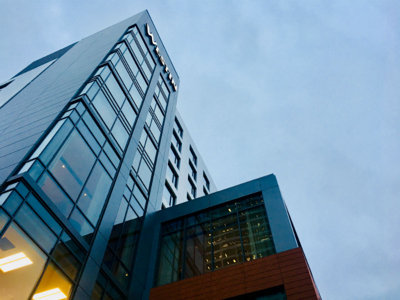 I'm a sucker for a hotel that feels cool and cozy all at the same. And the new Westin in Downtown Milwaukee, nestled behind the towering U.S. Bank building on Van Buren Street, accomplishes just that.
See more stories in Travel & Visitors Guide …
More Featured Articles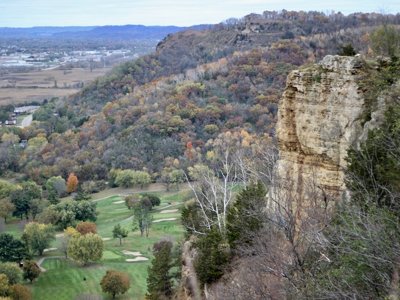 La Crosse didn't spring to mind as I was contemplating interesting weekend getaways for the fall. However, it became an interesting challenge to research the area, pinpoint a few spots I was interested in visiting and plan what turned out to be a lovely weekend trip that left me both invigorated and refreshed.
See more stories in Travel & Visitors Guide …
Recently I had the opportunity to spend a long weekend in La Crosse. While I was there, I had the treat of staying at the Charmant, a boutique hotel managed by Aparium Hotel Group, the operators of Milwaukee's Iron Horse Hotel.
See more stories in Travel & Visitors Guide …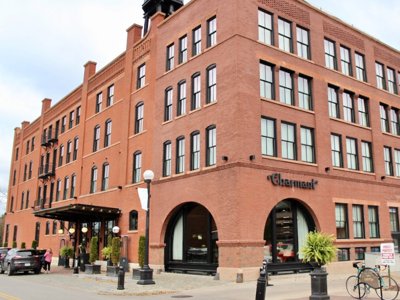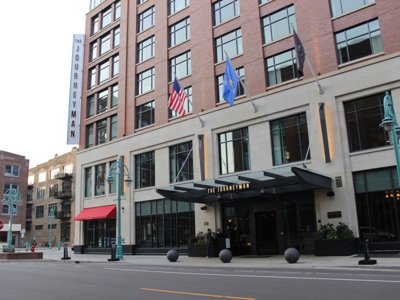 Whether it's a staycation or a trip to a new locale, the place you stay when you visit a city can set the tone for your entire trip. That's why it pays to seek out spots like the Kimpton Journeyman, where the location is just as compelling as the hotel itself.
See more stories in Travel & Visitors Guide …
Sponsored Content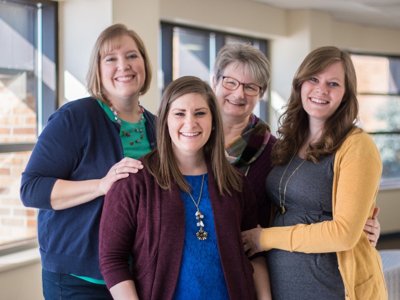 The seven members of Concordia's OSSA staff are charged with being the spiritual, emotional and practical support system for the more than 3,000 individuals enrolled in online programs or courses through Concordia, shoulders for students to lean in.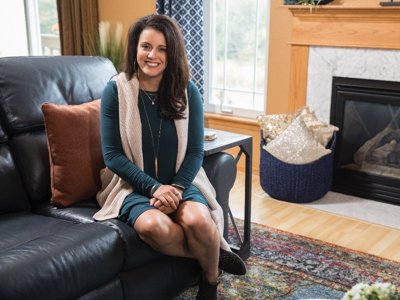 We're very excited to bring some eclectic glam to our Steinhafels Before and After entry this month, with the help of one of our newest designers, Brittany Holey.
dsxvvcffbc
From Our Partners
A'Kela (KK), a 12-year-old pediatric cancer patient, was asked to describe her dream bedroom. KK is one of ten children and shares her room with two of her sisters. Three girls of varying ages meant getting creative with how their individual visions came together. The verdict? Rainbows, sparkles, and Pokémon. Thanks to the Wisconsin chapter of the nonprofit Special Spaces, KK's dream room was brought to life. The... Pediatric Cancer Patient Gets Dream Room appeared first on 88Nine Radio Milwaukee.
See More Stories From 88Nine Radio Milwaukee …
For 11 minutes, President Donald Trump's personal Twitter account was deleted by a Twitter customer support employee. Many Americans responded to the news by calling the Twitter employee a hero for deleting the account. We believe that the Twitter customer support employee's actions were not heroic and shouldn't result in the suspension of the President's account. [...] The post Trump Twitter Deleted by Low-Level Employee appeared first on Media Milwaukee.
See More Stories From Media Milwaukee …
5 Songs We Can't Stop Listening to is a collection of our newest favorite songs. And Every week we ask an artist that we love to tell us about the music they love. Listen to the whole thing in the player below. The post 5 Songs We Can't Stop Listening To with guest Portugal. The Man appeared first on 88Nine Radio Milwaukee.
See More Stories From 88Nine Radio Milwaukee …
Coming Soon On OnMilwaukee.com…
Online shopping hacks
A visit by design
Samuel Weinstock House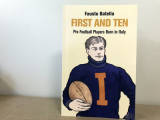 Italian-born NFL'ers