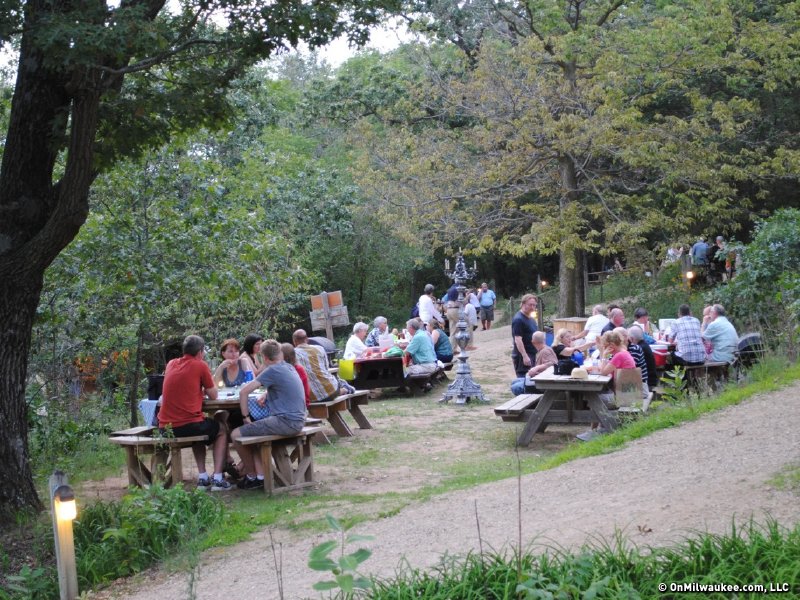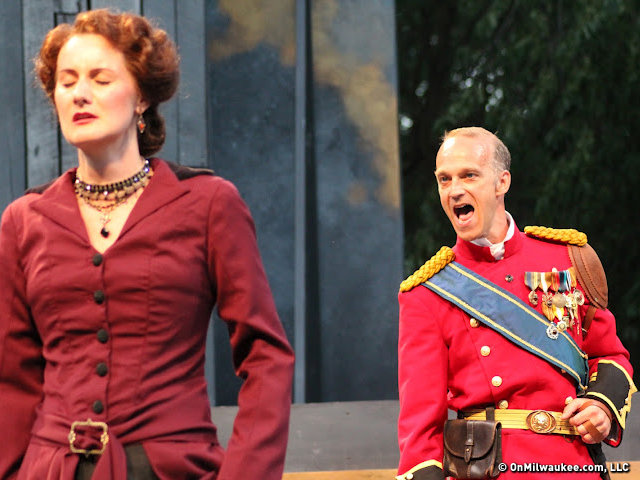 American Players Theatre experience spans beyond Shakespeare
American Players Theatre (APT) was founded in 1978 near Spring Green, by a group of professional actors committed to performing the classics, especially the work of William Shakespeare, on an outdoor stage.
The first play, "A Midsummer's Night Dream," opened on July 18, 1980. It was so well received that the next year, the group performed five plays and in 1985 APT was nominated for a Tony Award.
The 2012 season features 10 different shows, the most ever in APT history. The shows include "Twelfth Night," "The Royal Family," "Richard III," "The Admirable Crichton" and "Trollus and Cressida." There's also a holiday show "The Gift Of Magi" and a limited run of APT director Jim Devita's "Acting Shakespeare."
On a recent Friday night, we took in "Richard III," which depicts the rise to power and short reign of the corrupt and evil Richard III of England. Although it was written around 1591, APT's version was set in the the early 20th Century featuring costumes that were World War 1-era uniforms and rifles with bayonets.
Like all of Shakespeare's plays, "Richard III" tells a timeless tale. This one is of a man, highly intelligent and extremely self aware, who will stop at nothing to gain power. He is corrupt and violent, killing off his own brother, nephews and various other characters who he sees as a threat to his ultimate goal.
The simple stage and minimal set allow the acting and costumes to really shine. The entire performance appeared glitch-free and veteran APT actor James Ridge made a chillingly believable Richard.
At times, "Richard III" is almost a thriller, with a fight scene that is so well choreographed it almost seems real and a head in a bag that made such a perfect thud when dropped on the stage it made the audience gasp and then laugh uncomfortably.
But the actual viewing of the performance is only a portion of an American Players Theatre experience. Many theater goers show up an hour or two early to enjoy a meal and wine beforehand.
Located just outside of Spring Green, the grounds include 110 acres of hills, woods and meadows. There are multiple large picnic areas, some of which are under a large white tent, featuring plenty of picnic tables and gas grills.
Food, such as sandwiches and snacks, are available for sale as well as drinks, including wine, beer, soda and water.
The core mission of APT is to present accessible performances that don't require an advanced degree in English – or even a love of Shakespeare – to understand and enjoy.
"We're deeply invested in voice and text study, where the actors work with our voice and text coaches to really understand and articulate the words and the meaning behind those words," says Jess Amend, APT marketing associate. "And it works. I've actually had people ask if we re-write the plays, because the show they saw was the first time they understood Shakespeare. It's pretty amazing."
In 2000, the amphitheater was fully renovated to seat 1,100 people. The seats are roomy and comfortable and there doesn't seem to be an obstructed view in the house. Especially when the actors spend time interacting in the aisles, as was the case with "Richard III."
One of the most unique aspects of seeing a show at the amphitheater is the presence of nature. On the night we attended, a full, blue moon rose above the stage, crickets chirped in the distance and, at times, a strong, warm wind seemed to blow across the stage as if on cue.
"Our location is really special. It's a unique experience to see these plays under the moon and stars, with the bats flying and whip-poor-wills singing in the background. Nature is actually part of the performance," says Amend.
bbdsuzurtrycswcezyuczdvcuqsxdavbscete
Facebook Comments
Disclaimer: Please note that Facebook comments are posted through Facebook and cannot be approved, edited or declined by OnMilwaukee.com. The opinions expressed in Facebook comments do not necessarily reflect those of OnMilwaukee.com or its staff.