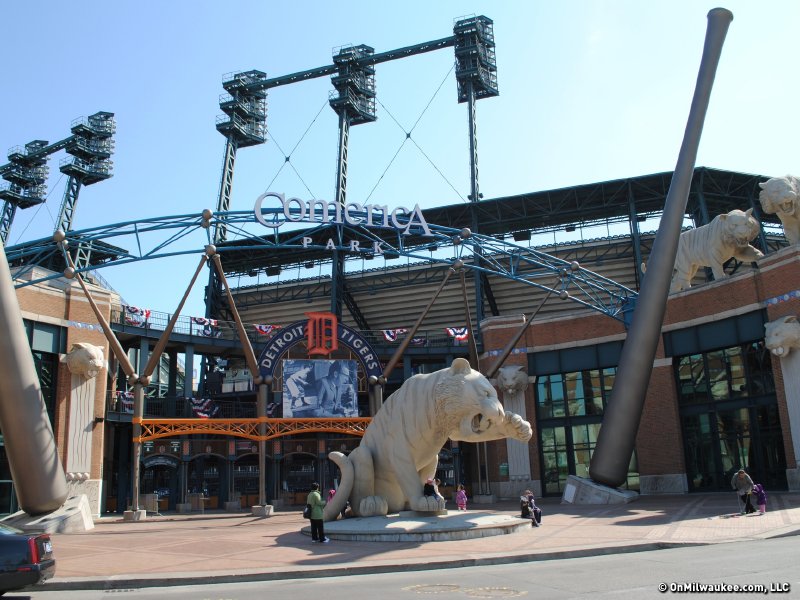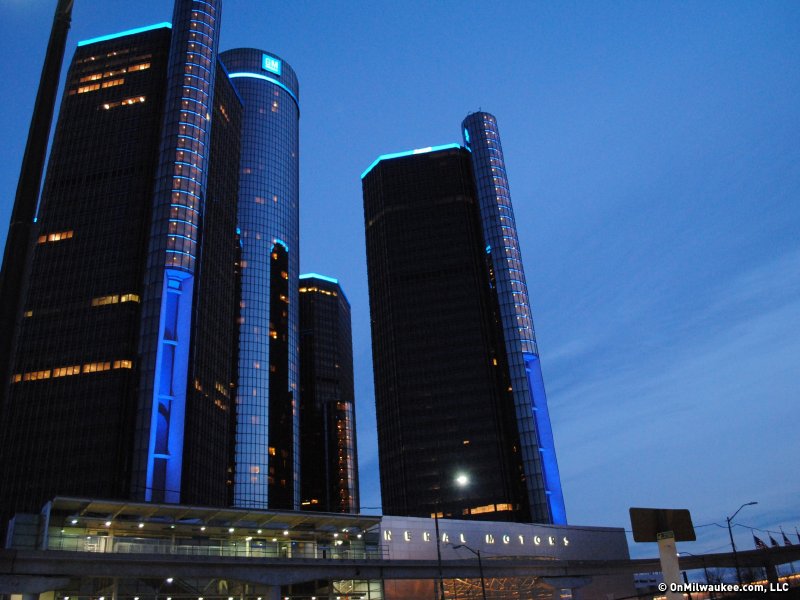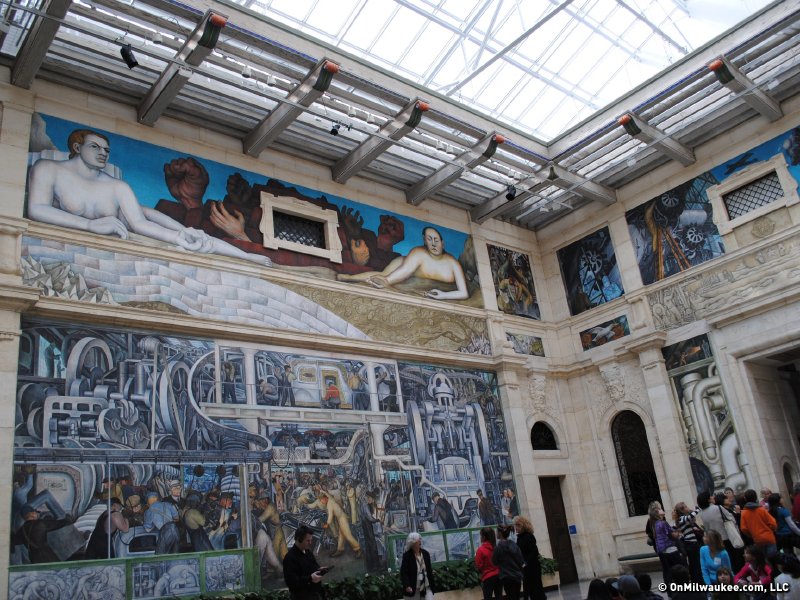 Detroit offers more than one might think
DETROIT – In years past, stunning-yet-depressing photo collections of a very decaying Detroit appeared in magazines and circulated on the Internet. The photos depict a ghost-towny ghetto suffocating under rubble and spray paint with more junked cars than new ones.
And although the devastation might be media hyped, it's not a lie. Detroit – a city that lost 25 percent of its population from 2000 to 2010 – is in deep financial trouble, has a high crime rate and a disproportionate number of abandoned, burned-out buildings.
The struggling Motor City – which, these days, is about as accurate as Milwaukee's "Brew City" moniker – is no longer the hub of the American Dream but it conveys a new state, one that requires creativity and resiliency to survive.
In the past few years, Detroit has started to come around again and many new businesses, mostly bars and restaurants, are opening all over the city. The addition of three casinos has helped the city attract more visitors.
Both gritty and pretty, Detroit can be, for the right travelers, a fascinating, fun-filled vacation destination. It's a six-hour drive from Milwaukee, but an easy one, especially when traveling 294 which bypasses Chicago.
Milwaukee's Elaine Litzau visited a few years ago. "It seems to be dripping with opportunity despite all of the other major problems. Like a palette of dried up paints that, if you just add the right solvent, you could bring those colors back and have a fresh start at a new painting," she says.
During our recent five-day stay, we expected to sift through the rubble to find the gems, but as it turns out, many were right in front of us, sticking out like hood ornaments.
D-town eats: From quintessential Coneys to new-school veggie
In Detroit, soda is called "pop" (it's home to Faygo and the only place on the planet where the rock 'n' rye cream soda flavor is easily available) and the chili dogs are often called "Coney Islands."
The Coney Dog was invented in Michigan, not New York, and isn't the same as a chili dog, mostly because of its use of beanless chili. There are hundreds of restaurants, mostly Greek-owned, featuring the word "Coney." The most famous, Lafayette Coney Island and American Coney Island, are located Downtown.
The two diners are owned by rival brothers and many locals have an allegiance to one restaurant or the other, even though they feature very similar food: beanless-chili dogs with raw chopped onions and mustard, a loose hamburger meat called "loosey," bowls of chili with or without meat and French fries. Lafayette also has a thick bean soup.
We ate at Lafayette where orders are conveyed from server to cook through shouting and meals are presented within two minutes. We chowed down on a couple of Coneys and followed them with Labatt's (the close proximity of Canada makes this a commonly available brew). The chili sauce on the dogs isn't spicy, but definitely thick and flavorful. Supposedly, the casings on Coney dogs are unique, but we didn't taste this.
The decor at the two restaurants is very different. Lafayette, originally opened in 1917, is a classic diner with seemingly few to no renovations in recent years. American is much larger (it expanded in 1999), has a newer, "shinier" feel and is aptly adorned in red, white and blue.
Slow's Bar-B-Q, located inside a restored building from the late 1800s in the hip Corktown neighborhood, is much newer to the scene – it opened in 2005 – but has quickly become a dining staple in Detroit. Recently, a second location, Slow's-To-Go, opened in Midtown.
The Wall Street Journal rated Slow's as one of the United States' top 10 barbecues. It's also condiment heaven. Every meal is served with five bottles of signature sauce including sweet apple, spicy mustard and North Carolina vinegar.
Popular sandwiches include The Longhorn, which is a beef brisket slathered with onion marmalade, smoked gouda and spicy sauce. The Triple Threat, a pulled-pork sandwich topped with Applewood bacon, is another favorite and there's a tasty veggie sandwich, The Genius, that's made with vegetarian "chicken" and topped with homemade cole slaw.
Slow's is also a great place to drink, offering more than 100 beers, with 20 or so on tap. It was also the place where we enjoyed our first Ghettoblaster beer, a mild ale made by the Motor City Brewing Works that quickly became a favorite. The Bloody Mary is great, too; made with extra horseradish it comes with a whole dill pickle (no chaser, though).
Like so many people we met in Detroit, Slow's bartender Gregg Alan Smith was easy to chat with. He tipped us off to other Corktown places to check out, including the brand new Mercury Burger Bar across the street and Astro Cafe next door.
"Astro is now the hipster Jerusalem of Detroit," says Smith.
Page 1 of 3 (view all on one page)
Next >>
Talkbacks
dgirl | April 18, 2012 at 7:08 p.m. (report)
Hi Molly- it was great to meet and talk to you at the Mercury Burger Bar on Easter Sunday when you were in town. Great piece on the city I love! and I am glad to hear that you got to visit so many other places while in town. -Melissa
jakkalope | April 17, 2012 at 12:51 a.m. (report)
The wife won't go to Detroit! I'd love to see the city (well, parts of it).
DT | April 16, 2012 at 9:28 p.m. (report)
Detroit Rock City!
Facebook Comments
Disclaimer: Please note that Facebook comments are posted through Facebook and cannot be approved, edited or declined by OnMilwaukee.com. The opinions expressed in Facebook comments do not necessarily reflect those of OnMilwaukee.com or its staff.