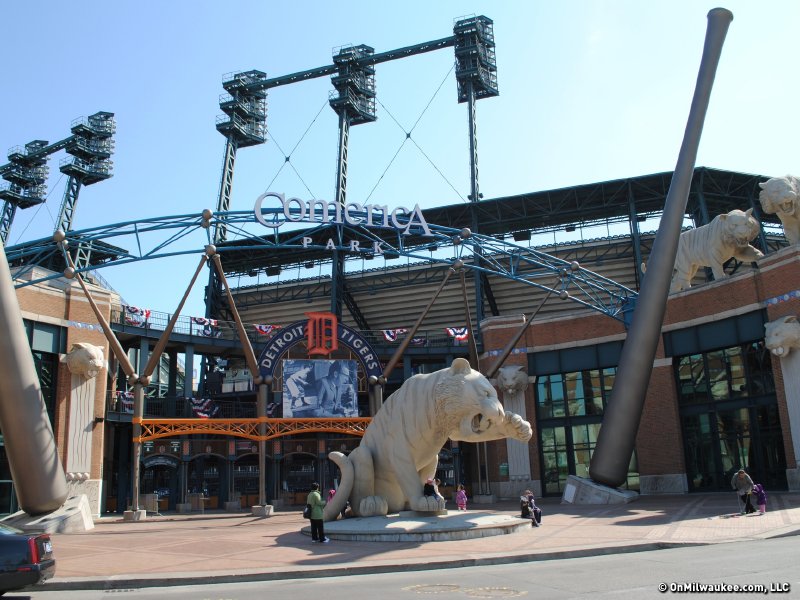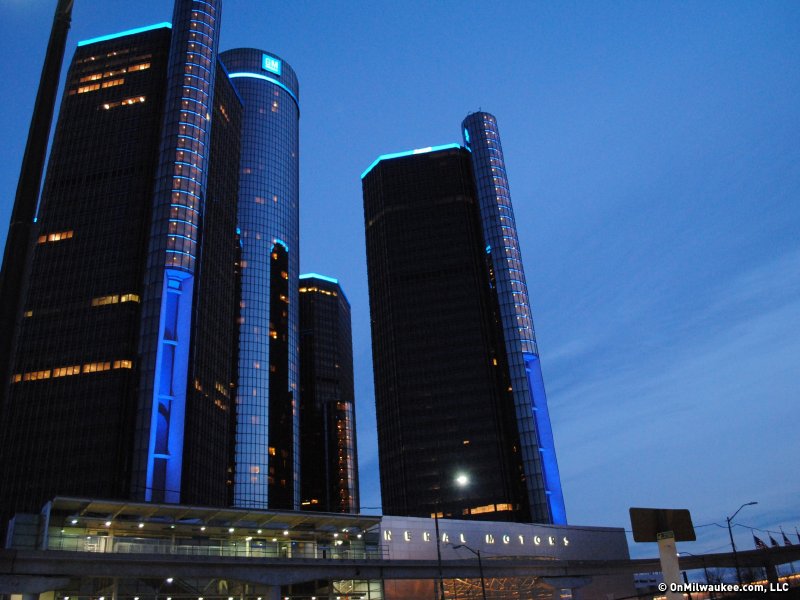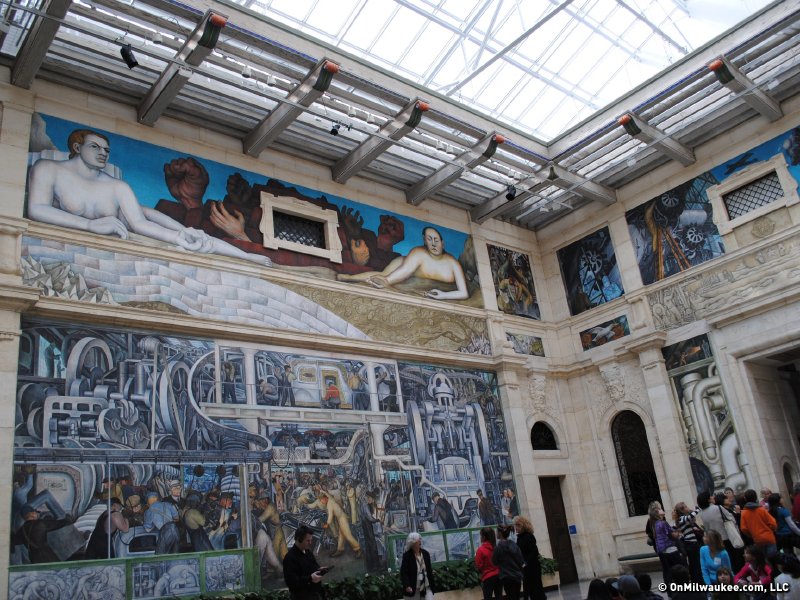 Detroit offers more than one might think
(page 2)




Supino Pizzeria, located in the Eastern Market, is a favorite Detroit restaurant. Known for its thin crust and massive slices, pizzas are presented as "red" (with sauce) and "white" (without sauce). Topping options are as classic as pepperoni to the more daring egg-topped pie.

The space is small, and the wait can be very long. Hence, during warm weather, people often grab it to go and eat somewhere in the Eastern Market, where many of Supino's ingredients are purchased. The Eastern Market is a six-block radius public market that's open every Tuesday and Saturday all summer and has been around since 1891.

Seva is another very new restaurant that features fresh, imaginative vegetarian, vegan and gluten-free food. The Detroit location celebrated its grand opening in January, and the original eatery is in Ann Arbor.

The General Tso's cauliflower appetizer is extraordinary. It's so similar in texture and taste to sweet-and-sour chicken that it's hard to believe it's vegetable based. The sauce is the perfect mix of opposing flavors and is caramelized on the soft cauliflower creating a thin, crispy coating. This could be ordered as a meal.

The bahn mi, a hoisin-glazed seitan with jalapenos, mung sprouts, shredded carrots and vegan aioli, is served on a French baguette and the banana curry featuring black rice is topped with a flavorful, chunky curry stew.

Seva has a great wine list and on Tuesdays glasses and bottles are half off. We got a nice bottle of French wine for $10. The place has interesting-sounding handcrafted cocktails, including the "green itch" made with gin, cucumber juice and basil syrup.

Other spots to consider are the Hudson Cafe for a good breakfast or lunch (if you have a sweet tooth, try the cream-cheese topped red velvet pancakes), Avalon International Breads (strong coffee, delicious homemade breads), Greektown's Pegasus for the saganaki and the Grand Trunk Pub for a Wisconsinite-approved fish fry battered in Ghettoblaster beer.

Detroit is for lovers ... and drinkers

Operating under the guidelines of "we're on vacation" and "it's always 5 p.m. somewhere," we stopped in a lot of bars during our Motor City vacation. Like restaurants, there are many new bars opening and even more that are scheduled to open in the coming year. Here are a few spots we liked the most.

Named after the patron saint of whiskey, St. Cece's is located in Corktown, across the street from a well-stocked record shop called Hello Records, and inside a former church building. The interior is a homage to the former religious space, with large, churchy, stained glass windows, dark wood and a massive stone fireplace.

The customers and staff were friendly and quick to make Detroit destination suggestions. We drank Motor City beers and bought locally-made jerky. One patron offered to hypnotize us in the basement and let us touch a massive black crystal he carries around in his brief case, but that's another story.

The Majestic is an entertainment complex in the Midtown neighborhood featuring a restaurant, two live music venues, four bars and a 16-lane bowling alley called the Garden Bowl.

When the Majestic Theatre opened in 1915, it was the largest theater in the world. The Majestic seats 1,000 people and, along with the Magic Stick which is adjoined, offers up live music most nights of the week.

For live jazz, Cliff Bell's is considered by many, including the New York Times, to be the best jazz club in Detroit. The famous club closed in 1985 and reopened in 2005.

Next door to Cliff's is the Park Bar, a Downtown Detroit gem that could easily be in New York or San Francisco. Park Bar opened earlier this year and is an open, modern space with huge windows, a round bar and large art pieces on the walls.

It features mostly Michigan-brewed beers from Atwater Rock Brewery, Motor City, New Holland, Shorts, Dark Horse and Founders, along with High Life (called "good ol' yellow beer" on the beer list) and Leinekugel's Summer Shandy. Plus, Park Bar is attached to the Bucharest Grill so food can be brought over at any time.

Cliff's, Park Bar and Bucharest are thriving businesses, and yet, like so many establishments in Detroit, they sit in the shadow of a towering abandoned building.

<< Back

Page 2 of 3 (view all on one page)

Next >>




Talkbacks
dgirl | April 18, 2012 at 7:08 p.m. (report)
Hi Molly- it was great to meet and talk to you at the Mercury Burger Bar on Easter Sunday when you were in town. Great piece on the city I love! and I am glad to hear that you got to visit so many other places while in town. -Melissa
jakkalope | April 17, 2012 at 12:51 a.m. (report)
The wife won't go to Detroit! I'd love to see the city (well, parts of it).
DT | April 16, 2012 at 9:28 p.m. (report)
Detroit Rock City!
Facebook Comments
Disclaimer: Please note that Facebook comments are posted through Facebook and cannot be approved, edited or declined by OnMilwaukee.com. The opinions expressed in Facebook comments do not necessarily reflect those of OnMilwaukee.com or its staff.