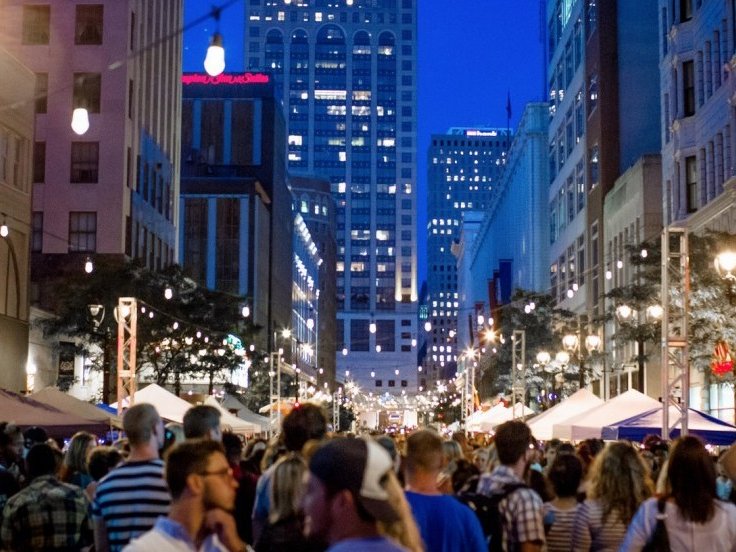 Fast Company magazine finds "a movement" in Milwaukee
When I discuss OnMilwaukee and our origins, it's clear that we wanted to help create a movement. Make great media. Move Milwaukee forward. Indeed, in the last 20 years, Milwaukee's greater Downtown area has been moving – especially its hotels.
Indeed, according to Milwaukee Downtown, since 2005, more than $3.3 billion has been invested in completed private and public projects, and more than $2.6 billion is currently under construction or proposed to start soon, spurring a dramatic turnaround that has re-established Downtown as a vibrant center of commerce.
Now, the business magazine Fast Company has seen this trend that's not only Milwaukee specific, but rather "small city American." Yes, as the article headline notes, "Hoteliers have Bet Big on Small City America."
A new story by Rina Raphael captures what's happening in the hotel scene here and in other similar side cities. "From Detroit and Milwaukee to Asbury Park and Pittsburgh, investors are scrutinizing the cities' profiles, looking for economic growth, young demographics and a sustainable arts culture," notes Raphael.
Yes, indeed, Milwaukee is on the move, and as this new Fast Company story notes, "the pattern is becoming familiar across the country, as hotel operators hedge their bets on up-and-coming, midsize cities. Some are already cultural hubs, others are moving in that direction. Hospitality companies are setting their sights on downtowns across the country, continuing a revival of the local city square that's been ongoing for years."
One coming soon project, at the Masonic Center, is highlighted in the Fast Company piece.
Bashar Wali is the president of Provenance Hotels, which began in Portland and has six properties there. The story notes, "The chain has now expanded to Nashville, New Orleans, Madison and, most recently, Milwaukee. The company is converting an 80,000-square foot Milwaukee Masonic Center in built in 1912 into a 220-room hotel and restaurant. The building cost $4 million – which buys you a nice apartment in Manhattan."
You merely have to walk and look around Downtown Milwaukee to witness this growth. Fast Company says, "Milwaukee, with its friendly breweries, love of motorcycles and chef-inspired restaurants, saw a 3.5% increase in visitor spending last year and a 4% increase in total tourism sales in 2015, according to the latest Economic Impact of Tourism in Wisconsin report. It's also experiencing its largest construction boom since the 1960s, with riverwalks, museums and lakefront condos in the works. For Wali, the city meets Provenance's criteria for investment: a place that reflects 'a nugget of desire for doing really creative things. There needs to be a movement in the city'."
A movement, indeed. And one that you are all a part of. Onward!
Read the full Fast Company store here.
Facebook Comments
Disclaimer: Please note that Facebook comments are posted through Facebook and cannot be approved, edited or declined by OnMilwaukee.com. The opinions expressed in Facebook comments do not necessarily reflect those of OnMilwaukee.com or its staff.