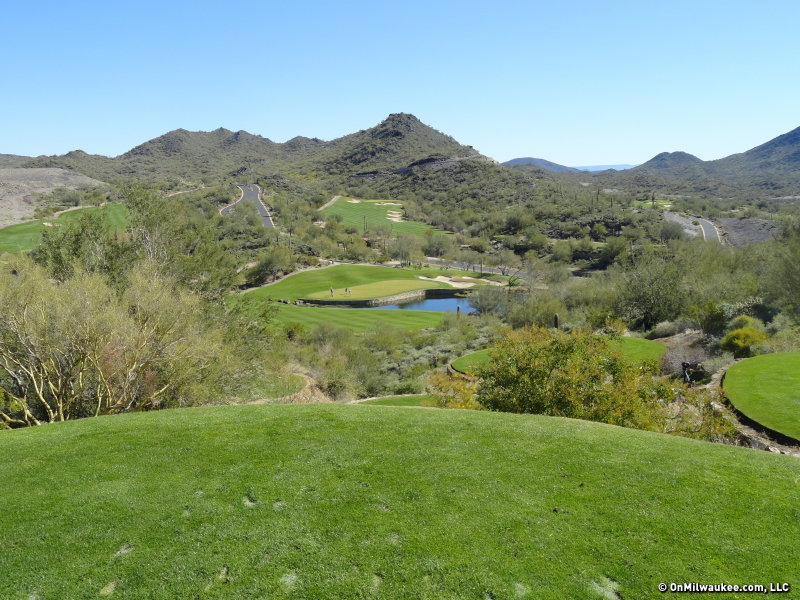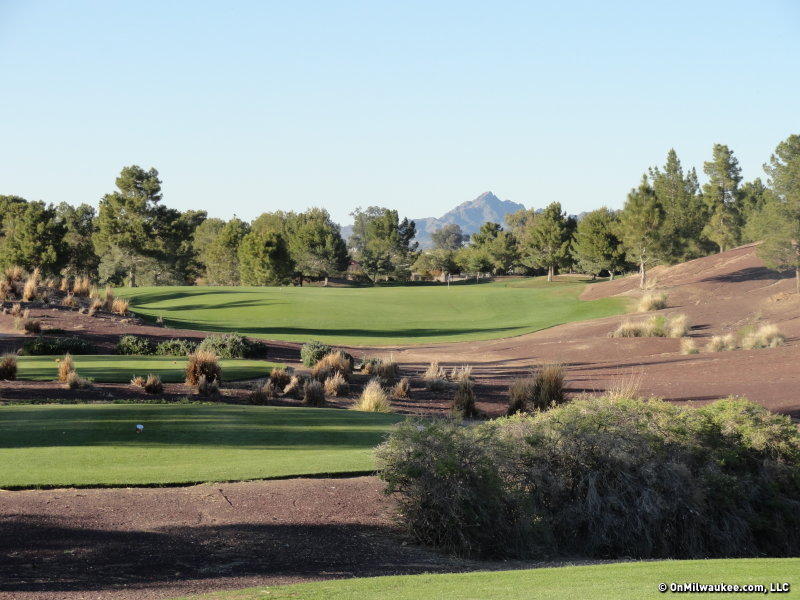 Golfing Arizona's finest courses, 2013
PHOENIX --When the weather gets frigid and inhospitable, my thoughts always turn to memories of warm golf rounds played in short sleeves. And so I find myself looking back fondly to rounds played less than a week ago, when temperatures were close to 60 degrees over our current Milwaukee spring freeze. Phoenix, Tempe or Scottsdale never disappoint, offering perfect weather and more golf courses than you can play ... even if you are lucky enough to live here.
Our 2013 tour allowed us a chance to go back and see how a course that we reviewed a few years ago has held up, and it offered the opportunity to play three courses for the first time. We allowed for different budgets and for different layouts and got a taste of the best the region had to offer.
As a once- maybe twice a year visitor to the Valley of the Sun, the sheer amount of courses in Arizona can be overwhelming. There are an incredible amount to choose from and picking a couple from the many during a short stay can be a challenge in and of itself. If you're like me, and price is a concern, a fantastic website to help you get more bang for your buck is discountteetimes.com. They offer tee times for more than 40 Arizona Golf Courses ( and many more in the Las Vegas market), through a wide spectrum of greens fee prices. And if you have time flexibility, you can go BIG on a thrifty budget. We worked with David Bates who has connections all over Scottsdale and beyond to procure our tee time at Vista Verde. A highly recommended service when planning your next trip.
For those considering a trip out to Arizona to golf, or if you are just adding a couple of rounds on to your Spring Training Brewers tour, I do have some advice: do not trust Google Maps. Always call ahead the day before to get instructions from the clubhouse, or you may be sorry.
We were fortunate to barely make our tee-time on two occasions because we relied too heavily on an application that does not work well in the mountain passes and foothills of the outlying areas surrounding North Phoenix and Scottsdale. Twice the clubhouse attendant chuckled as we rushed to check in, visibly frazzled. "It happens all the time, we've asked all the GPS services to fix it, but they haven't gotten around to it, I guess."
The Raven Golf Club
3636 E. Baseline Rd., Phoenix
A 10-minute cab ride directly south of Sky Harbor Airport took me to the front doors of The Raven on Baseline Rd. in South Phoenix. I played this course a few years back and was surprised by its resemblance to a quasi-woodlands style golf course similar to those in Wisconsin. Of course, the courses in Wisconsin don't sport palm trees and most don't approach the plethora of bunkers at the Raven, but it is still a very familiar feeling course.
The entire club has a nice casual feel from the moment you walk through the pro shop and out onto the massive practice facility. This feeling is carried through the links styled course, which is tight but not incredibly punishing unless you are playing the holes skirting the driving range (1 and 13), where an errant shot becomes a needle in the haystack – assuming you are playing a white ball.
Another distinct feature for a desert golf course is the appearance of water hazards which come in to play on five separate holes. The Raven is built on gently rolling terrain and is fairly forgiving of mis-hits. It measures just over 7,000 yards from the tips with a 72.8 rating and a 130 slope, and from the shortest tees it measures 5,759 71.4/124. We played the second set of tees, and the Raven gave us all we could handle.
This club has always prided itself on service, and at one point in the year 2000 it was named the best golf club in the country in that respect. On the day I arrived that was still apparent.
Attendants dressed in all black and blue whisked away all my bags from the flight and put them in storage for me while I enjoyed my round. The staff in the grill, the range, the pro shop and the cart corral all reflected this commitment to customer care. My only quarrel with the club was that there was no golf marshal in sight the afternoon that we played and the sorely lagging pace had us needlessly finishing in the twilight.
Vista Verde Golf Club
17405 E. Desert Vista Trail, Rio Verde
Way out along Dynamite Road where the sprawling suburban metroplex gives way to the vast desert, past some of Scottsdale's most renowned (and expensive) golf courses is a course billed as Arizona's Best Kept Golfing secret, and this year, we decided to share that secret with you.
This course opened in 2006 at the edge of the Tonto National Forest and planned development never got off the ground when the housing bubble burst, so what Vista Verde is now is a fully functioning course with almost no development on it. If you played Strawberry Creek in Kenosha before it was finished and was taken private, it will feel familiar to you.
The Clubhouse is currently doing business out of a mobile home sized structure. Before a round you are directed there to check in, and from there they send you to the starter down the road.
John Kieber, head pro at Vista Verde informed us that the course has recently been purchased by a new development group, and they expect construction on new clubhouse facilities to be completed permanently some time within the next two years.
As with almost every course you will visit in the Valley of the Sun, there is a Wisconsin tie at Vista Verde. Director of Golf Instruction John Basten is a native of Green Bay and a graduate of the University of Wisconsin. After graduating from Madison he returned home to Green Bay as an assistant teaching pro and helped instruct both Vince Lombardi and Bart Starr. We didn't have time to pester him for stories (thanks Google Maps!) but he did ask me to mention that Bart and Cherry Starr always took the time to write him a note of congratulations for the birth of each of his children. We really enjoyed our brief time with John and John. Very friendly guys and really funny, as well. No stuffed shirts in the Vista Verde Pro Shop.
We were paired with a couple from Omaha that day, Whit and Karen, and we all played from different tee boxes. There are six different sets of tees on each hole and if for some reason those don't feel comfortable with those options, the scorecard also allows you to split your round between a pair of alternating tees for a whopping total of 10 different yardage combinations varying from 7,229 yards 73.8/143 through to 5,033 70/123 on this par 72 18.
For such a pricey neighborhood, Vista Verde is a great bargain. If you don't mind the sun, twilight rates begin at 1:30 and you can get on the course for $50 every day during peak season. Replay rates are also a steal at $45 for those of you that want to make a day out of Vista Verde.
It is a strange and peaceful journey winding through Vista Verde. All the infrastructure is there for bustling subdivisions, perfect new roads with brand new signs at every intersection – but there almost no houses on the course. As it is comprised now, it is almost impossible to spray a shot OB because there aren't really any boundaries, which is fortunate if you are having difficulties knocking the winter rust from your game.
The course is an ambling desert track. There are plenty of risk reward shots to test your game, but study your card before you attack. Punishments await those that get greedy off the tee. If you try and bite too much off holes 3 5, 6 or 16, you will find yourself lying on the sand and scrub that cross the entire fairway, best to layup and hit off the grass.
Page 1 of 2 (view all on one page)
Next >>
Facebook Comments
Disclaimer: Please note that Facebook comments are posted through Facebook and cannot be approved, edited or declined by OnMilwaukee.com. The opinions expressed in Facebook comments do not necessarily reflect those of OnMilwaukee.com or its staff.