9 industrial buildings with happy faces
Being a blue collar town, Milwaukee has been home to countless manufacturing and other industrial enterprises. Drive around town and in most every neighborhood you'll see evidence of businesses past and present. I'm always struck by the industrial buildings upon which architects put on a happy face in the form of a decorative facade.
One especially good place to see an interesting collection of these buildings is along State Street, from Miller Brewing almost all the the way west to North 68th Street in Wauwatosa. Especially on the north side of the street, there is an array of industrial buildings with more welcoming entrances and office spaces posted out front.
Here are some of them:
One of the easternmost examples is this building at 50th Place. Though the first-floor facade has been altered – and is covered in ivy, above it there is a central bay with colonnaded arches, gorgeous brickwork and a dentilled cornice.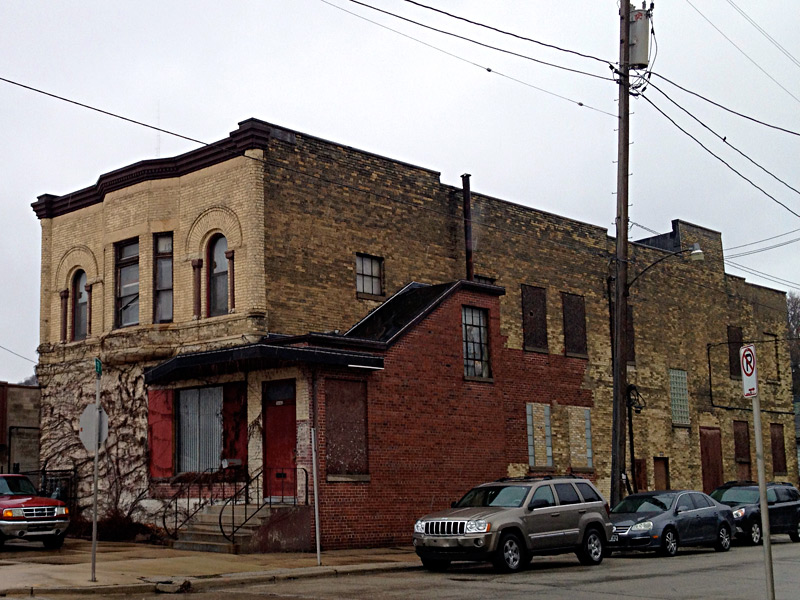 A block west, at 5120 W. State St., is Badger Alloys, with a wide brick facade. It is the public face of a giant blue industrial building attached to its back. You can see it peeking just above the roofline.
Next door, at 5200 W. State St., Ludell manufactures water heaters and heat exchangers in the block building behind this 1950s-style office and entrance.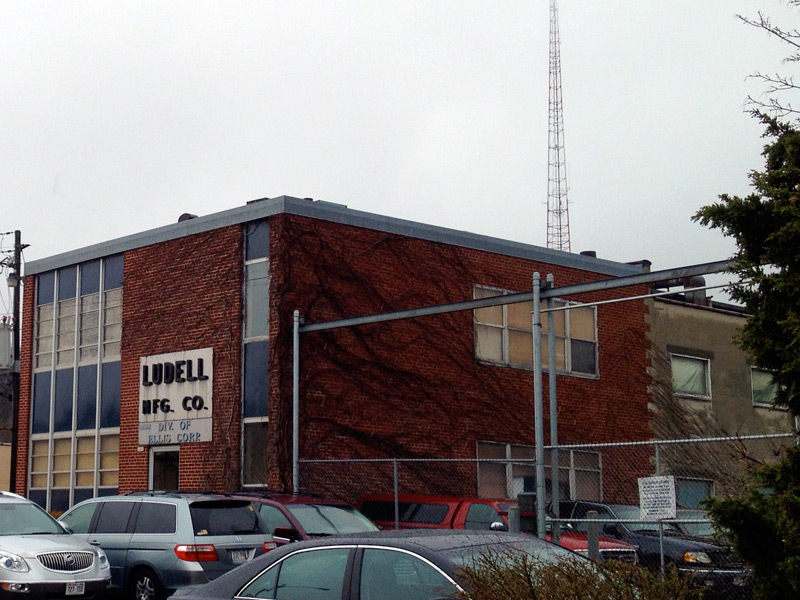 Just about a block west, you'll find two of the best examples to be seen on the street, in the form of a pair of "Moderne" or Art Deco facades that make fine use of glass block. The first is attached to a Milwaukee DPW forestry department yard and is red brick with horizontal and vertical bands of a pale hued brick. Porthole windows can be seen in the three middle bays, which are flanked by long glass block window openings that, on the second story, have curved ends.
Just beyond is the deco home of Beyond Vision, 5316 W. State St., which, in its own words, embraces "the mission of providing opportunities for sustainable employment to individuals who are blind." Here the glass block and curved corners recall post-war Milwaukee Public Schools like 81st Street School (at Chambers Street). Both this and the DPW buildings are attached to long, lower industrial buildings at their backs.
Jump over to the 6200 block of West State Street and you'll see a couple lannon stone examples that fit right in now that you've moved into Wauwatosa, where many homes are clad in this local rock. This larger example, however, doesn't do a very good job of masking its industrial connections now that a workaday gray box has been dumped on top.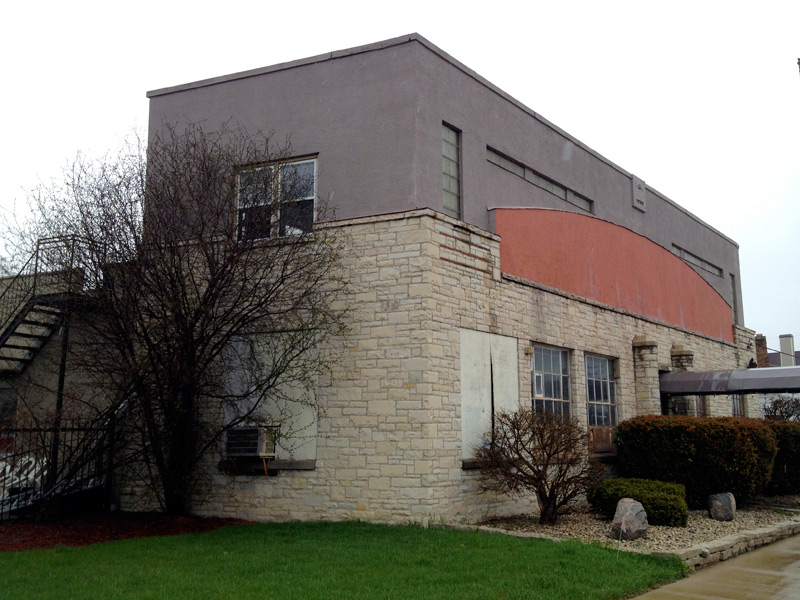 Next door there's a block building with a red brick facade with some interesting details.
At 6310 W. State St. is the other lannon example, a much smaller facade that hides a long building with garage stalls that connects to a metal shed-like building even further back.
Finally, next door, at 6318 W. State, is a boxy little variegated brick office with arched windows that looks like a mini Tosa house connected to a pre-fab industrial garage by a cinderblock structure. I especially like the tall, slender windows that flank the entrance, the terra cotta chimney cap and the leaded glass windows.
Talkbacks
judycarter | Nov. 20, 2014 at 11:09 p.m. (report)
Amazing buildings. Camouflaging industrial buildings so beautifully. My personal favourite is the one with the metal-shed attached to it. http://www.amfsteel.com/
Facebook Comments
Disclaimer: Please note that Facebook comments are posted through Facebook and cannot be approved, edited or declined by OnMilwaukee.com. The opinions expressed in Facebook comments do not necessarily reflect those of OnMilwaukee.com or its staff.