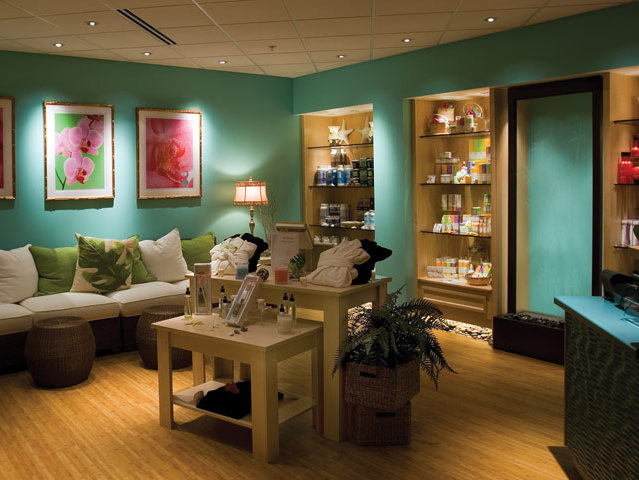 KeyLime Cove buoyed by staycations, partnerships
GURNEE, Ill. -- On the first day of school this year, it's pretty safe to assume that a lot of kids, in describing their summer vacations, talked about trips close to home. With the economy still sputtering back to life, staycations remain as popular as ever in recent memory.
For nearby "getaway" destinations, that's been a boon.
At a place like KeyLime Cove Water Park Resort and Hotel in Gurnee, Ill., a down economy can actually spell good news. General manager Dale McFarland says that throughout the tough times, his property has been pleased with its growth, despite some bumps in the road.
"It's been interesting with the economy," he says. "We've had some ups and downs with things but we're seeing trends where occupancy is growing over last year, and we had a great year last year. Year over year, we're doing well."
And it's easy to see why. Less than an hour north of Chicago and less than an hour south of Milwaukee (toss in Rockford, Kenosha, Racine and Madison, too), Gurnee has a lot of potential staycationers to lure.
And lure it does, by wisely partnering with nearby attractions, most notably Six Flags Great America and Gurnee Mills shopping mall.
"We're the official resort of Six Flags Great America and this was our second year in that partnership and it just exploded," says McFarland. "Our packages doubled. We're very, very happy. It did very, very well for us."
KeyLime Cove -- which opened in February 2008 and was relaunched by its current ownership in October of the same year -- runs a free shuttle to the Six Flags main gate -- which saves hassle and a $25 parking fee -- and sells packages that include admission to the amusement park. The partnership has encouraged guests to stay longer at KeyLime Cove, says McFarland.
"We have a one-night and a two-night packages, and we sold more of the two-night packages," says McFarland. "People get here on a Friday, say, they may spend some time in the waterpark on Saturday morning before spending the day at Six Flags. Then, Sunday morning, they spend more time in the waterpark."
"The staff understands the importance of partnerships and have gone out of their way to forge strong working relationships with Gurnee Mills and Six Flags Great America and our organization," says Maureen Riedy, president of the Lake County, Illinois Convention and Visitors Bureau.
The features of the property, itself, are also a draw, of course.
Two wings of hotel rooms play short-term home to guests that swim, splash, slide and float in a 65,000-square foot waterpark with kiddie pools, a wave pool, a web of slides and more. It's always 82 degrees in the park, making it feel a tropical water zone all year long.
In addition, there's a sprawling arcade that comes alive at night with youth dance parties and other events, there is a range of eateries including an old-timey ice cream parlor, some fast-food-style options and a sit-down restaurant with a giant Margarita tank.
The main lobby is lined with shops -- real and imagined -- that conjure Key West's Duval Street and there are live parrots, stilt walkers, a fudge shop and other things to make kids smile. At the end of one wing is a full-service spa for the parents.
KeyLime Cove knows it doesn't exist in a vacuum and, along with its Six Flags partnership, the property runs shuttles to Gurnee Mills and hosts guests interested in other nearby attractions, like the Chicago Botanic Gardens in Glencoe.
Soon, says McFarland, KeyLime Cove's Paradise Mist Spa will get a complementary destination, too.
"Right now we're toying with a kids spa that we're gonna do which has the whole dress up: outfits and makeup and pedicures and manicures. We have a location that's close to the waterpark entrance. I think we're going to have a lot of success with that."
He adds that the resort is in a near-constant state of change and that, along with a full, ongoing slate of special events, helps keep KeyLime Cove drawing return guests.
"It's like a living thing. We do have to make changes. We've found we have great success in creating events. We had great success with our first annual luau. We had the Barefoot Hawaiian Dancers, who are authentic, with a full traditional luau buffet. We create events like that. They do very well for us.
"We create events that our crew has an enjoyable time doing and we're able to enhance our guests' experience."
Coming soon are a special "Talk Like a Pirate" event scheduled for the weekend of Sept. 17. The annual Fright Fest returns in October. KeyLime Cove also celebrates Oktoberfest. And back to school time is popular with grandparents, says McFarland.
"September is the month for grandparents. If the kids are not in school, it's a great time to come mid-week. It's slower, so you won't have the congestion you have on the weekends and grandparents love to take advantage of that."
Facebook Comments
Disclaimer: Please note that Facebook comments are posted through Facebook and cannot be approved, edited or declined by OnMilwaukee.com. The opinions expressed in Facebook comments do not necessarily reflect those of OnMilwaukee.com or its staff.