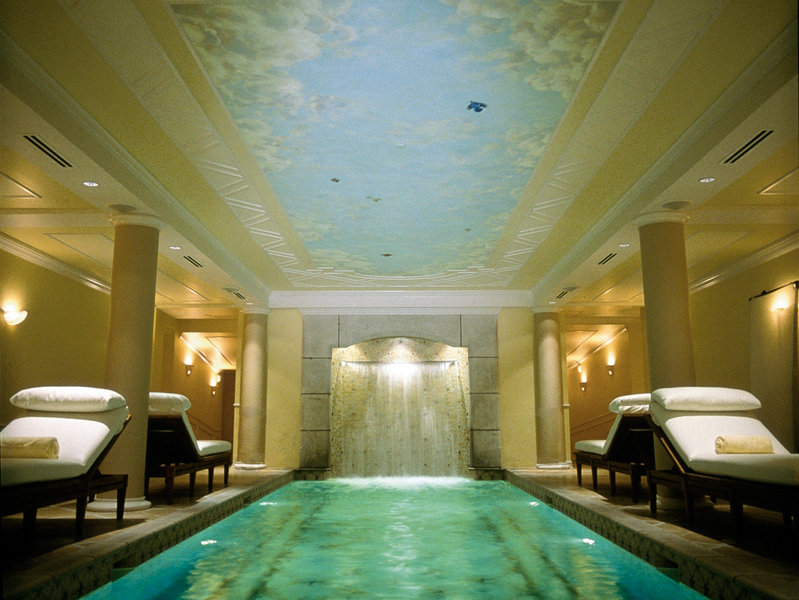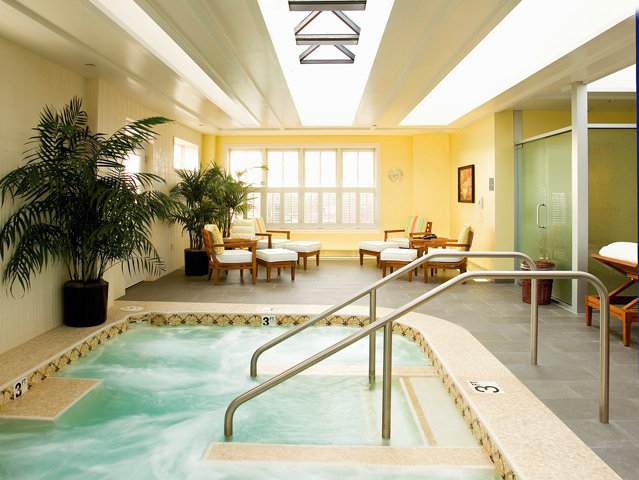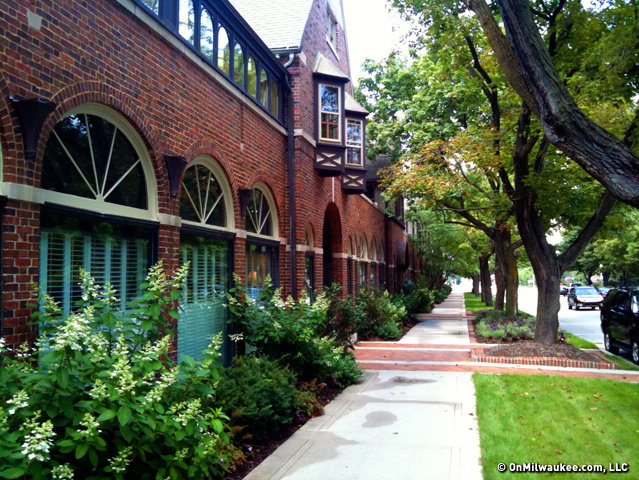 Kohler overnight provides pampered peace
Gallery:
One night in Kohler
As I sat wrapped in a towel, my feet dangling into an otherwise empty rooftop whirlpool at the Kohler Waters Spa, I paged through the most recent issue of Mother Jones, one of the many magazines provided for guests.
Of course, I appreciated the irony. But, really, what I appreciated most was the silence.
If you read my travelogues you know we take the kids everywhere we go. Getting them out into the world experiencing life and people and places is important to us. When former Milwaukee Art Museum curator Joseph Ketner, standing in front of the museum's O'Keeffe paintings a few years ago, told me that he never hesitated taking his children anywhere at any age, he reaffirmed an approach we'd already begun with our little ones.
But for the first time in a few years, we decided it might also be important to eat dinner without someone on our laps. To wander around the shops without anyone pulling us down saying, "uppy, uppy." To have an adult conversation for a few minutes.
And thus, the overnight visit to The American Club idea was born. Sure, it took us a year to actually get our act together and go, but it was worth the wait.
Although we only stayed a single night, we packed in the fun. We were, however, careful not to overbook ourselves. After all, stress-relief, not stress-creation, was our goal.
For many visitors to Kohler, all roads lead to the warm sun-drenched, world-class Blackwolf Run and Whistling Straits golf courses. But we decided to seek nirvana on the path to the spa, instead.
The Kohler Waters Spa is the kind of place I've only ever seen in a movie. In the main area, there is a long relaxation pool bounded by thick-cushioned lounge chairs. At the far end is a waterfall that fills the sleek space with the sound of crashing water. To the left is the women's locker room, to the right, the men's.
In the latter, you'll find a sauna, steam room, heated whirlpool and cool pool. The sinks and showers are amenity-heavy with combs, brushes, disposable razors, shaving cream, after shave, lotions and on and on. The robes are fit for a king and queen.
Wasabi snacks and magazines and cool water drinking stations are abundant. In addition to the magazines, that rooftop spa on the fourth floor has views across Kohler, a whirlpool, fireplace, outdoor lounge.
Does it even need to be said that every detail is attended to; that everyone you encounter is smiling and helpful; that quietude reigns supreme?
I enjoyed a 50-minute massage that was amazing. I closed my eyes and tried, not entirely successfully, to clear my mind.
My better half experienced "Lavender Rain," a 50-minute "sampler" treatment that includes a lavender and eucalyptus exfoliation, a Vichy shower, lavender-infused wrap, a full-body moisturizer and a warm stone treatment on the back and feet.
Afterward, I found her in a robe, relaxing in a comfy chair, reading a magazine, looking like she could get used to this kind of thing.
I also underwent a "Complete Harmony Treatment."
Another sampler, which helps give customers an overview of some of the many of the spa's offerings, this one starts with a facial cleansing and exfoliation, skin analysis in the quiet room of a two-room suite. Then, moving to the "wet room," there is a Vichy shower, full-body exfoliation and a soothing bath. Back in the "Stillness" room a head to toe moisturizing wraps up the 80-minute treatment.
At the end, my skin was completely moisturized and I was totally mellow. No fewer than 13 lotions and tonics and gels and scrubs had been applied. I'd been bath salted and body buttered. This is the kind of vacation we never take. No, our typical getaway features way more walking; the kind of walking that makes us fear we've done permanent damage to our feet. This was a really nice alternative. Page 1 of 2 (view all on one page)
Next >>
Talkbacks
Minnie.Schiro | Aug. 31, 2011 at 8:29 a.m. (report)
Hi bob, Thank you for this wonderful article describing your peaceful experience in Kohler at The American Club resort. Adult kids need a "time-out" too! Glad you enjoyed yourselves. FYI: I Tweeted a link to your article yesterday on www.twitter.com/TheAmericanClub for our followers to enjoy. Kind regards, Minnie Schiro Social Media Manager Hospitality & Real Estate Kohler Company
Facebook Comments
Disclaimer: Please note that Facebook comments are posted through Facebook and cannot be approved, edited or declined by OnMilwaukee.com. The opinions expressed in Facebook comments do not necessarily reflect those of OnMilwaukee.com or its staff.