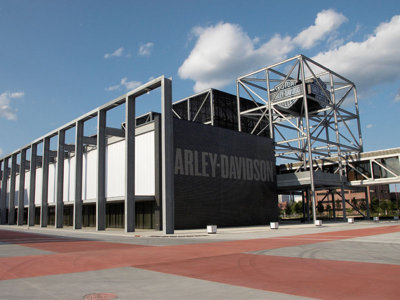 Making quick Milwaukee recommendations
Yesterday, here at OnMilwaukee.com we got an e-mail from a company executive in Illinois planning a trip for 13 employees to Milwaukee in November.
On the initial list, they wanted to visit a brewery, eat at a German restaurant, do a tour and listen to some live music. Apparently, those things, and in that order, are classic Milwaukee specialties.
His e-mail requested guidance and recommendations; more or less, a Milwaukeean to help cut through tourism advertisements and get to the best this city has to offer on a Tuesday night.
So, after careful thought, I gave this exec a call to steer him in the right direction.
What about a brewery? Obviously, we have our share of fully operating breweries and brew pubs but, it's tough to recommend Lakefront Brewery over Sprecher or Water Street Brewery over the Milwaukee Ale House. Then of course, there's the new Rehorst tour, as well.
Where to go for German fare? Mader's or Karl Ratzsch's immediately come to mind but honestly, I've never been to either and so it's tough to sell something of which you really know nothing about.
What's the best local tour? I thought perhaps the Harley-Davidson Museum, maybe a trip to Usinger's or an afternoon at the Warhol exhibit at the Milwaukee Art Museum.
Lastly, live music is the tough one. Where can you find live music in Milwaukee on a Tuesday night? Again, I thought maybe the Milwaukee Ale House, Old German Beer Hall or Mo's Irish Pub.
What are your thoughts? Where would you send someone coming to Milwaukee for just one night?
Talkbacks
buck | Oct. 22, 2009 at 9:58 a.m. (report)
absolutely lakefront over the other breweries. absolutely karl ratsch's over mader's. as for a museum or tour, that really depends on what you're in to. and live music again depends on who is playing and what you are in to.
viewfromnyave | Oct. 22, 2009 at 8:34 a.m. (report)
I would have no problem recommending the Lakefront tour over Water Street Brewery or the Ale House. Better beer, cooler building and Bernie's Chalet. If I'm pointing someone from out of town to one of the small brewery tours (read: Non Miller), I point them to Lakefront. I think they even give out pint glasses now with tours.
whereinthemilami | Oct. 21, 2009 at 6:07 p.m. (report)
Send them my way and I'll put an entire day together for them. KBC Tour Company - www.kbctourcompany.com
Facebook Comments
Disclaimer: Please note that Facebook comments are posted through Facebook and cannot be approved, edited or declined by OnMilwaukee.com. The opinions expressed in Facebook comments do not necessarily reflect those of OnMilwaukee.com or its staff.