6 things to do while visiting Milwaukee for NCAA
Welcome to Milwaukee, basketball fans. I wish you, and your teams, the best of luck in the "big dance" this weekend.
We are so excited to have you here, and Milwaukee will be sure to treat you well all weekend, right Milwaukee?
While you are here, I hope you take in a few things beyond the BMO Harris Bradley Center and see a bit more of what our city has to offer.
Here are six ideas:
Immerse yourself in a world full of spy-themed surprises. This Milwaukee classic will keep you entertained, beyond the cocktails, from the moment you discover the entrance until you find something behind that hidden wall.
2. Get a picture with the
Bronz Fonz
I am not a fan of it, but you should still do it. Put your hat on Arthur, give him a sip of your beer, share your cigar with him … then take that pic. Ayyy.
3. Indulge in a Friday Fish Fry
It's one of Milwaukee's most cherished and distinctive traditions, especially during Lent. Go to practically any other city, and they'll have no idea what you're talking about. Wondering where to go? Well, here's a guide to help. You could take in one of the most famous fish frys in the city at Lakefront Brewery and also get in some polka and microbrews.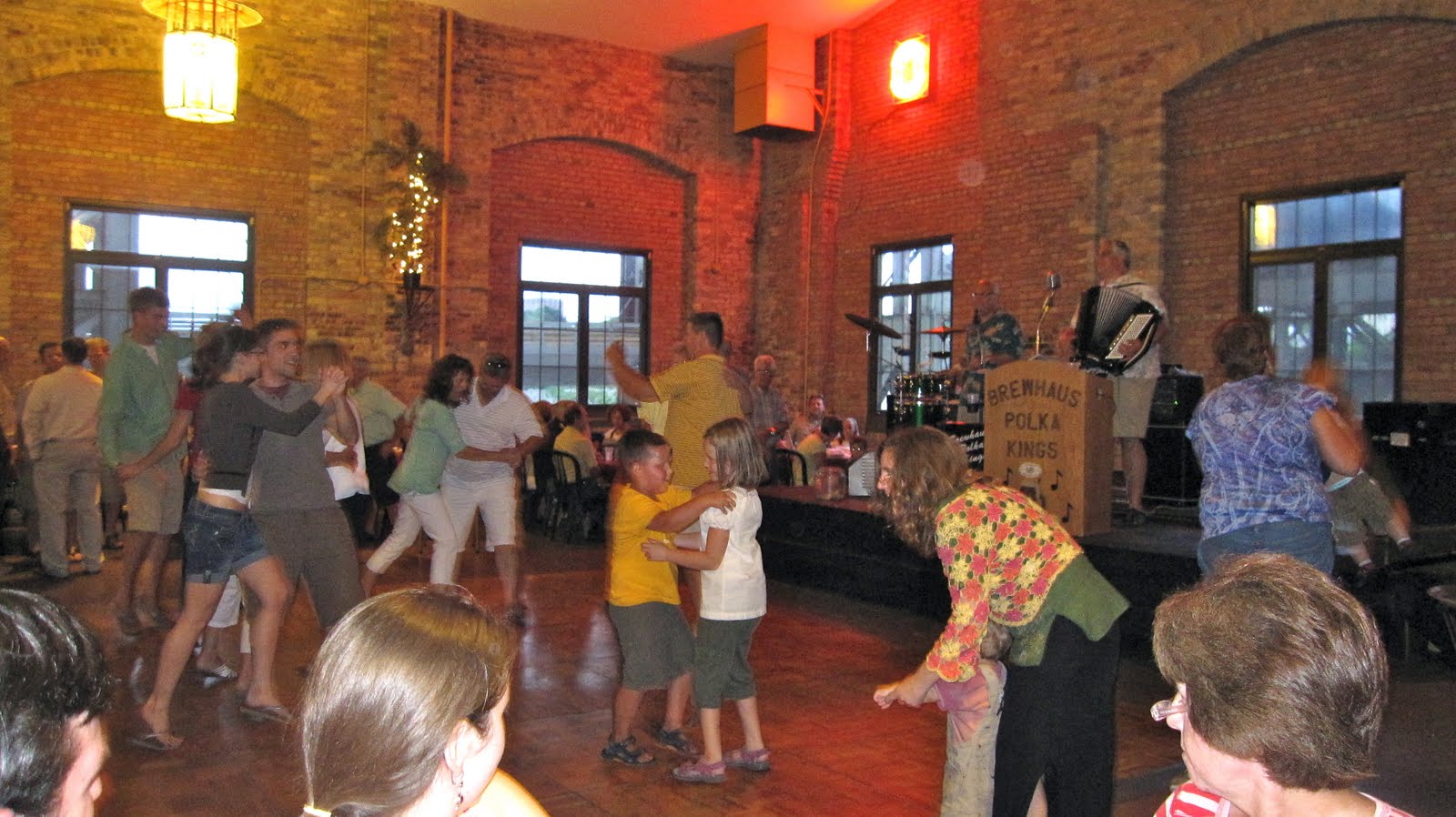 Named one of the 25 best sports bars in Americaby Sports Illustrated, you can't go wrong at "Milwaukee's mother of all sports bars," just a block from the BMO Harris Bradley Center. Every inch of the bar's storied walls are covered with memorabilia such as jerseys, pennants, photos and more, celebrating Milwaukee sports history. Plus, with more than 50 TVs, you won't miss a second of tournament action.
5. Brewery Tour
You can't come to Milwaukee and NOT do one. This is Brew City, after all. My recommendation is to head just south of Downtown to Milwaukee Brewing Company in the Walker's Pointneighborhood. For $10 you get a two-hour tour, a free pint glass and lots of free (and delicious) beer. This craft beer tour does sell out, so if you decide to check it out, make your reservations soon right here. Afterward, explore the great Walker's Point neighborhood. There are plenty of bars and restaurants to keep you entertained for hours, plus some of the best whiskey ice cream you will ever taste. Steny's Bar at 2nd and National is running a shuttle to the BMO Harris Bradley Center, so you can hop a shuttle back Downtown after you enjoy some great wings and bloody marys.
6. Bloody Mary
In case nobody told you before you got here, the Upper Midwest does a little something extra for its bloody marys. You get a chaser of beer. It isn't huge, but it is an extra beer. How should you decide where to get one? Well, these were the top five from OnMilwaukee.com readers to get you started. If you are looking for one of the best near Downtown hotels, head to The Wicked Hop in the Historic Third Ward. It was the OnMilwaukee editors' choice for 2014 and has all the fixings you could want. You can even get in a glass boot! Plus, there is the Milwaukee Public Market to check out afterward, as well as tons of shopping, food and beverage options nearby to enjoy.
If the above ideas just aren't your cup of tea, here some guides you may find handy:
Have a great weekend, and we hope to see you back soon!
Facebook Comments
Disclaimer: Please note that Facebook comments are posted through Facebook and cannot be approved, edited or declined by OnMilwaukee.com. The opinions expressed in Facebook comments do not necessarily reflect those of OnMilwaukee.com or its staff.