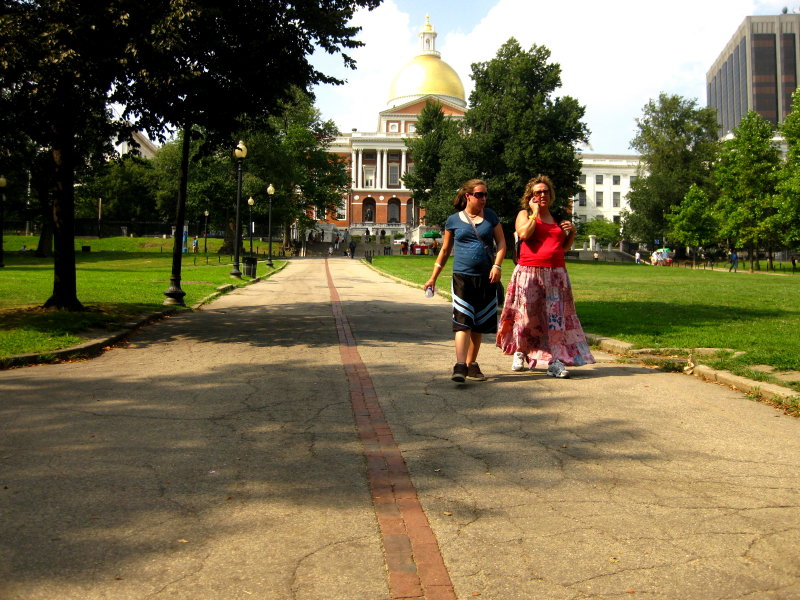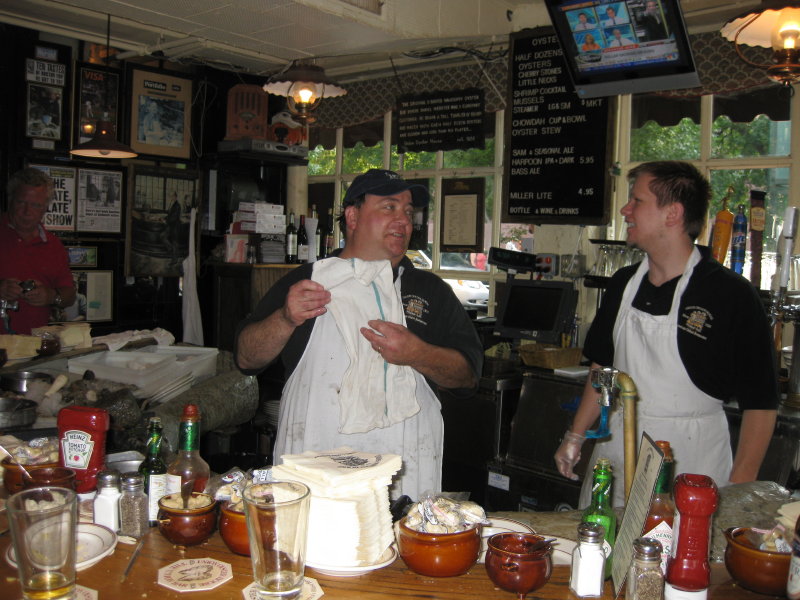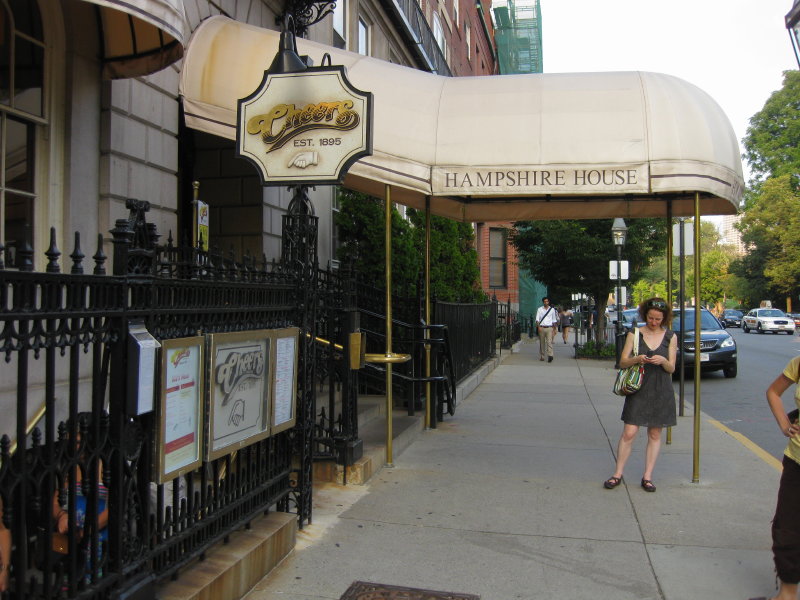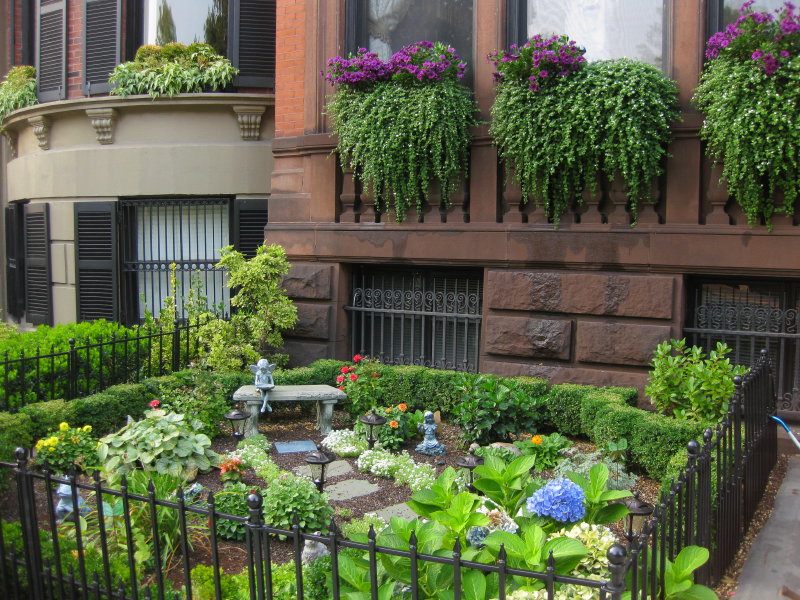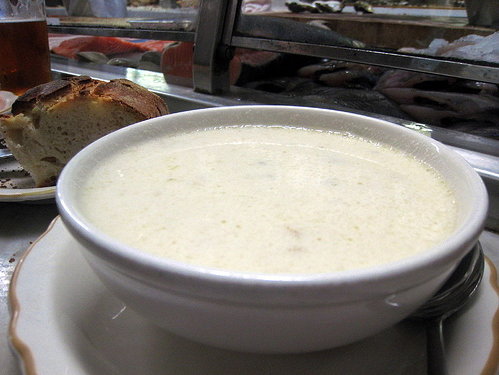 Free Recession Buster Getaway: Boston
We know you love Milwaukee. We do, too. Sometimes, though, it's good to get on plane and head out of town.
And we're happy to help. This summer and fall, OnMilwaukee.com is teaming up with AirTran Airways to offer six free "Recession Buster Getaways." Every two weeks, we'll preview a great destination, report on some of the bars, restaurants, shops and events that make them unique.
All you have to do is read our guide, then write your own Readers Blog about why you deserve a trip. If we pick your submission as the best, we'll give you a pair of roundtrip tickets, a brand new netbook and a little cash to buy in-flight Wi-Fi.
The complete rules are here, but for this fifth contest, you can blog between now and Sunday, Sept. 27.
For this destination, staff writer Molly Snyder Edler visited Boston.
BOSTON -- It's appropriate that the 2009 North American Cycle Courier Championships were held in Boston this summer. The event, which attracts bicycle messengers from all over the country, is a regular bike race that includes package pickup and delivery. Because Boston's streets are believed to originated as cow paths in the 17th century, they are a modern-day labyrinth of confusion and provide a challenging course for even the most savvy delivery cyclist.
Luckily for tourists, public transportation is easy to navigate.
I actually toyed with the idea of renting a car, but after multiple friends insisted that thought was just short of full-on insanity, I decided against it. Former Milwaukeean and painter Amy O'Neill, who relocated to Boston three years ago, put it best, saying, "Driving here is not tourist-friendly. It is an athletic endeavor that only locals can successfully navigate."
It turns out, you can barely throw a baked bean without hitting a subway sign featuring a white circle with a black "T" in the center. "The T" -- short for Massachusetts Bay Transportation Authority (MBTA) -- includes the Red, Orange, Blue and Silver subway lines (as well as two trolley lines) and it was as reliable as a parent who gets a call from their teenaged kid in need of a lift home from a drinking party. I never waited more than five minutes.
Because so many people who work and / or play in Boston live just outside the limits in cities like Medford, Somerville and Brookline, solid mass transit is a must. Plus, at $1.70 per ride, the T is cheap, and -- along with a couple of bus rides to fill in the gaps -- it got me and my traveling partners to destination after destination during my three-day stay in Boston.
Day one: Don't forget history
Before I left for Boston, I posted a blog on OnMilwaukee.com and Facebook, asking for insider tips and places to visit. My favorite response said, "Don't forget about history!" I found this humorous because -- as anyone who has ever been to Boston knows -- history is unavoidable.
Founded in 1630, Boston is one of the oldest cities in the United States, and during the 18th century, it was the setting for major American Revolution events like the Boston Massacre and the Boston Tea Party. Throw in the Battle of Bunker Hill, the Siege of Boston and the fact Boston was home to the first public school as well as the first subway system and suddenly, you're steeped in history.
With that in mind, I started my exploration of Beantown with the Freedom Trail, a 2.5-mile path that leads to 16 historical landmarks. The trail starts in the Boston Common Visitor Information Center on Tremont Street and a red brick path or painted red line leads from site to site, including the Boston Common, which is America's oldest public park, Paul Revere's house, the USS Constitution and the open-air Faneuil Hall Marketplace, where Bostonians began their opposition to British authority. Our visit to Faneuil Hall was way less political. It included light shopping, break dancers and street magicians.
One of my Freedom Trail highlights was the Granary Burying Ground. This is the oldest cemetery in Boston and the final resting place of John Hancock, Samuel Adams, the five Boston Massacre victims, Paul Revere, Ben Franklin's parents and my personal favorite, Mother Goose. Actually, it's unsure if Elizabeth "Mother" Goose is buried in the marked space, and many believe she is either buried somewhere else in the cemetery or not in the vicinity at all. I left a penny in the pile surrounding her headstone, anyway, because that appeared to be the thing to do.
Another Freedom Trail peak for me was the Park Street Church. It was here, in 1931, that the song "America" -- better known as "My Country 'Tis of Thee" -- was sang for the first time on the church stairs. Possibly giddy from my early wake-up time combined with extreme heat -- it broke 90 degrees in Boston for the first time all summer during my stay -- I agreed to sing the song on the stairs after my friend suggested it. I belted out a portion of the song, and following my spontaneous performance, a man in a tricornered hat told me I had a nice voice. I think it was my most patriotic moment of my entire life.
After the trail, we wandered to the Union Oyster House, 41 Union St., which is the oldest restaurant in Boston, established in 1826. Once there, we gobbled massive hunks of free cornbread, a large plate of "native oysters," cups of chowder (pronounced "chowda" by the Bostonians) and pints of Harpoon IPA.
My friend explained that Harpoon was the "Lakefront Brewery of Boston," and that was enough of an endorsement for me to drink it almost exclusively -- with the exception of a Sam Adams or two -- for the rest of the trip. Harpoon's UFO Hefeweizen quickly became my favorite.
After our classic Boston meal, we opted for pop culture kitsch and checked out the Bull & Finch Pub, 84 Beacon St., where exterior shots for the television series "Cheers" were filmed. There are two locations, the original on Beacon Street and a replica in the Faneuil Hall.
The bar and restaurant has two floors, both offering food and drink, but the upstairs area is a recreation of the bar as seen on the TV show. There's also a gift shop selling everything from baby onesies saying "I Don't Even Know My Name" to replicas of Sam Malone's "Little Black Book." The shop features multiple televisions playing classic episodes of the show.
We walked from Cheers to Newbury Street, which is like a large-scale Brady Street in the Back Bay area of Boston. On the way, I marveled at the beautiful, classic brownstones adorned with perfect, little gardens. My favorite was a well manicured green space with a garden stone reading "Don't piss off the fairies."
Newbury Street boasts a range of shops from the super chic Ann Taylor, Burberry, Cartier, Brooks Brothers and Giorgio Armani to indie dwellings like Trident Booksellers and Second Time Around, a vintage clothing shop where my two traveling companions and I found three lime green flowered dresses in exactly our sizes. We tried them on and thought about all of the places we could go in such get-ups, but ultimately decided the $120 price tag was too much of an investment. Not buying the dresses is my only Boston regret.
Newbury Street is also home to L'Aroma Cafe, 85 Newbury St., a great European-style cafe with authentic espresso, panini, cannoli, gelato and biscotti. An OnMilwaukee.com reader recommended this place, and it was a great suggestion. The patio is ideal for watching passers-by that range from hipster to filthy rich, and as if that wasn't delicious enough, I ate a homemade fruit tart that was Garden-of-Eden good.
Later that evening, we took the T to Davis Square in Somerville and stopped in another cafe, Diesel Cafe, 257 Elm St., complete with pool tables, a photo booth and good coffee. However, our real reason for traveling to this part of the Boston area was to check out Redbones Barbecue, 55 Chester St., an authentic Southern barbecue that serves up Memphis and baby back ribs, pulled pork, grilled fish, vegetarian options and more. This was one of the best parts of my trip, thanks to the orgasmic pulled pork sandwich served with four different dipping sauces.
I was also fond of Redbone's "wheel of beer" that allows adventurous drinkers to let fate decide their brew of choice with a single spin. Redbones is a favorite among local bicyclists due to the avid bikers on staff and the food delivery service via bicycle. Page 1 of 2 (view all on one page)
Next >>
Talkbacks
kinnickinnic | Sept. 15, 2009 at 2:20 a.m. (report)
Bostonians love their Red Sox to a fault! Tell anyone they have the greatest baseball team in the world, and that you prayed for the end to "The Curse". You'll be their new best friend.
college_dave | Sept. 14, 2009 at 12:55 p.m. (report)
Nice & informative. Looks like a few really neat places to check out during a Fenway Park weekend getaway.
Facebook Comments
Disclaimer: Please note that Facebook comments are posted through Facebook and cannot be approved, edited or declined by OnMilwaukee.com. The opinions expressed in Facebook comments do not necessarily reflect those of OnMilwaukee.com or its staff.