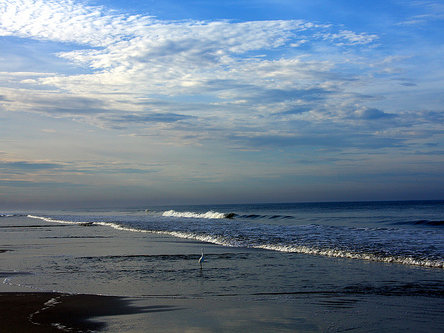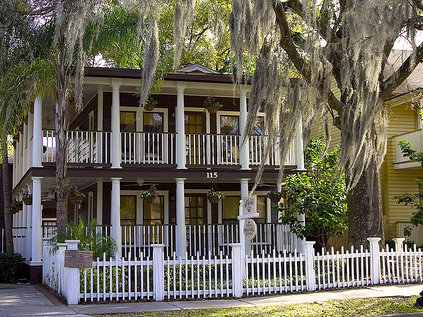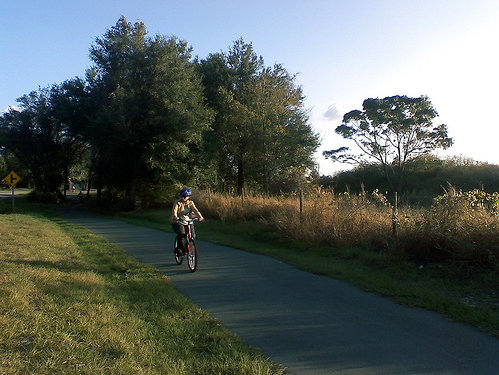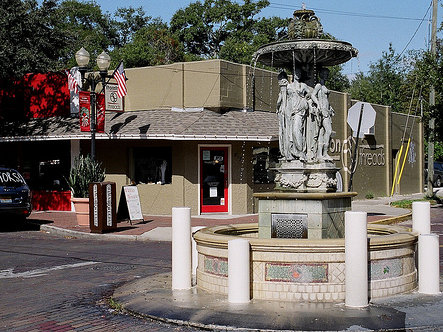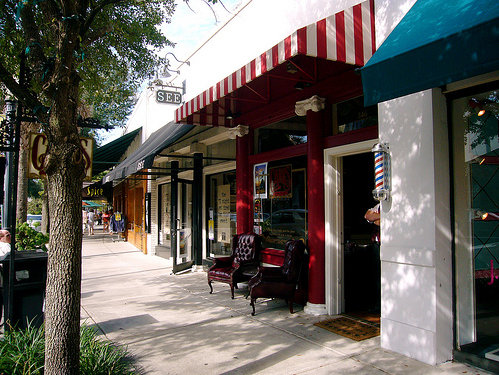 Free Recession Buster Getaway: Orlando
We know you love Milwaukee. We do, too. Sometimes, though, it's good to get on plane and head out of town.
And we're happy to help. This summer and fall, OnMilwaukee.com is teaming up with AirTran Airways to offer six free "Recession Buster Getaways." Every two weeks, we'll preview a great destination, report on some of the bars, restaurants, shops and events that make them unique.
All you have to do is read our guide, then write your own Readers Blog about why you deserve a trip. If we pick your submission as the best, we'll give you a pair of roundtrip tickets, a brand new netbook and a little cash to buy in-flight Wi-Fi.
The complete rules are here, but for this sixth and final contest, you can blog between now and Sunday, Oct. 11.
For this destination, staff writer Maureen Post visited Orlando.
ORLANDO, Fla. -- In the city of Orlando proper, not a single Walt Disney tourism attraction exists. It's a city defined not by what it is, but by what it's on the verge of being.
Surrounded by glowing attractions, castle-like hotels and streams of chain retailers, I set out to find another side to Orlando. I hoped to find activities, food and fun free of Disney, and after a weekend of travel, I'm pleasantly surprised to report it does indeed exist.
Orlando's population is just 200,000, but that number jumps to 2 million when you include the surrounding metropolitan area.
Despite the first settlers' arrival in the mid-1800s, it wasn't until the arrival of Walt Disney World in 1971 that the Orlando area saw tremendous growth.
Capitalizing on a flourishing tourism industry and an entertainment district, the Orlando area now sports more theme parks than anywhere else in the world. But in recent years -- due to several hard-hitting hurricanes, a complete drop-out of the real estate market and freezing threats to the area's citrus farms -- Orlando's prosperity took a hit and the local economy has since been waging the upward battle back.
Orlando's residents refreshingly know what they are and what they are not. They recognize recent strides in development, city-wide population growth and the possibilities of where they might be in five or 10 years. It is, to a certain extent, a mentality similar to Milwaukee; most residents refer to Orlando not as a cosmopolitan center but affectionately as a big town.
Disney is far and away its largest employer, luring immigrants from all over the world with the promise of seasonal employment. The result is an ethnic and cultural mix of individuals residing just temporarily or finding a long-term solace in the Orlando area.
Walkable Neighborhoods
Just as I had begun to give up on Orlando as a pedestrian-friendly city, a bartender pointed me to the Thornton Park neighborhood. Just one mile from Orlando's downtown, Thornton Park is bound by Summerlin Avenue on the west, North Brown Avenue on the east, Robinson Street on the north and Central Boulevard on the south.
With early 1900s cracker bungalows interspersed with cafes, boutiques, salons and bars, it's what I dreamed Orlando could be: brick streets, weeping tropical flora, a mix of old and new, and undoubtedly a touch of wealth. It's the kind of place you want to wander, with visually entertaining homes exuding a vibe distinctly divergent from Milwaukee.
But, whereas Thornton Park is a walkable conglomerate of European-style proximity, College Park offers the same uniqueness in restaurants and shops but separates commercial from residential. Edgewater Drive runs the length of the neighborhood full of charm and indie shops, restaurants and services. Off the main strip are high end homes with sizable lawns, the same brick laid streets and manicured lakes and parks. In short, if Thornton Park were Milwaukee's Third Ward, College Park would be Shorewood or Whitefish Bay.
Outside the city, suburbs like Sanford, Winter Park and Winter Garden offer quaint downtown villages littered with small boutiques, local restaurants and a decent amount of nightlife.
Places not to miss: Thornton Park, College Park, Antique District, Colonialtown, Sanford, Winter Park, Winter Garden
Outdoor Adventure
Drive just 70 minutes northeast and you'll access the Florida coast.
New Smyrna Beach, located just south of Daytona Beach, is home to some of the best surfing, sport fishing and wildlife viewing in the area. It's a coastal town connected to an island over an inlet and you can literally feel the rat race of the city deplete as residents truly operate on island time. Bordered by Smyrna Dunes Park to the north and Canaveral National Seashore to the south, this town is home to million dollar homes and local cottages alike, welcoming high-end yachts, international sailors and hardcore surfers.
I opted to take a charter with Gotcha Hooked Sportfishing Charters and it turned out to be my best choice of the trip. Operating out of various marinas, Gotcha Hooked Sportfishing Charters offers half-day and full-day adventures for inshore and offshore fishing. The surrounding waters promise jackfish, redfish and trout. Manatees swim freely in the channels and dolphins, ospreys and turtles are just a few of the animals living within the coastal mangroves.
If you're looking for biking in the area, the West Orange Trail runs 30 miles along Lake Apopka passing through the small towns of Winter Garden, Clarcona and Apopka. It is quite possibly the nicest trail I've ever ridden. Small parks, restrooms and picnic facilities are postured incrementally along the trail and for visitors, West Orange Bike and Blades rents equipment at the trail's County Line Station.

If you'd rather beat the heat and get out on the water, kayak or canoe rentals are available at rivers and coastal inlets minutes from Orlando. Merritt Island National Wildlife Refuge, Indian River and Mosquito Lagoon, Canaveral National Seashore or the Econlockhatchee and St. John's Rivers take paddlers along some of the most beautiful beaches with indigenous wildlife and manageable waters.
Page 1 of 2 (view all on one page)
Next >>
Talkbacks
artspeck | Oct. 2, 2009 at 5:09 a.m. (report)
Wow, this is the best review about Orlando I have come across. More ideas for the Orlando Tourist without the theme parks are at http://hubpages.com/_lilli/hub/Free-Family-Fun-in-Orlando-Florida
Facebook Comments
Disclaimer: Please note that Facebook comments are posted through Facebook and cannot be approved, edited or declined by OnMilwaukee.com. The opinions expressed in Facebook comments do not necessarily reflect those of OnMilwaukee.com or its staff.