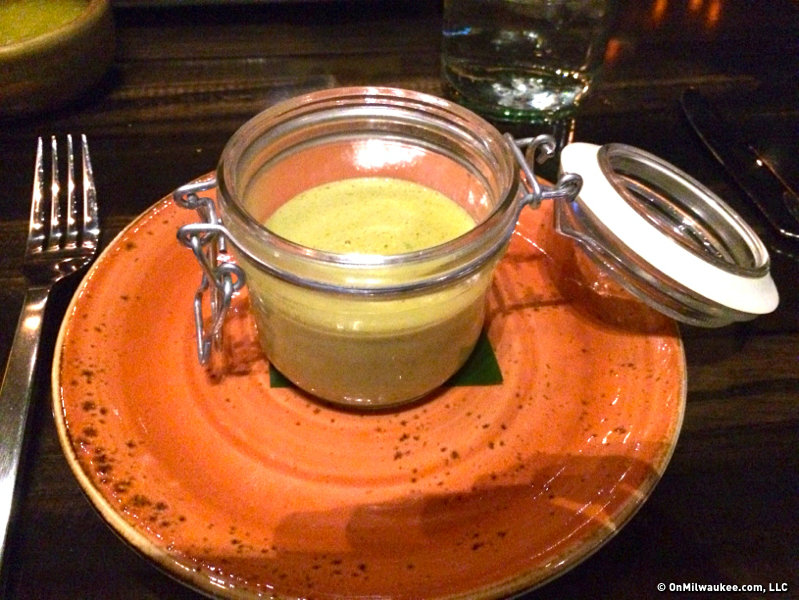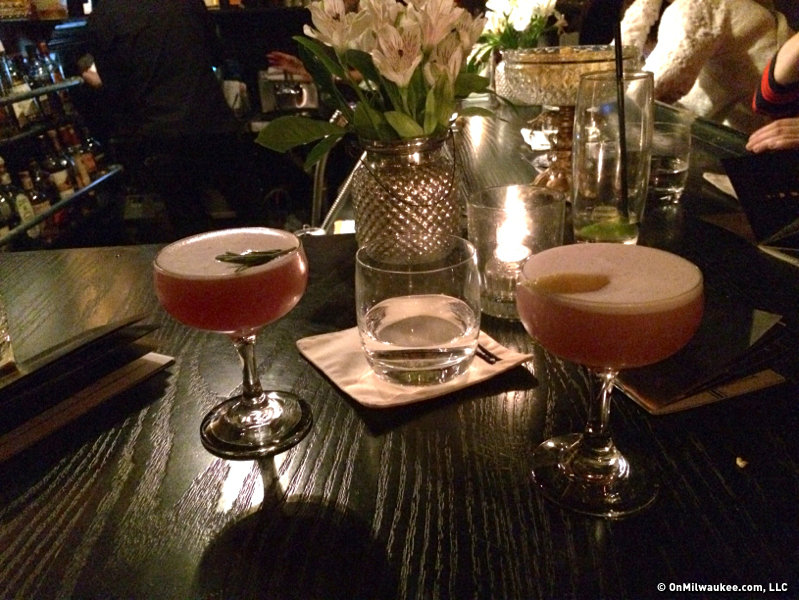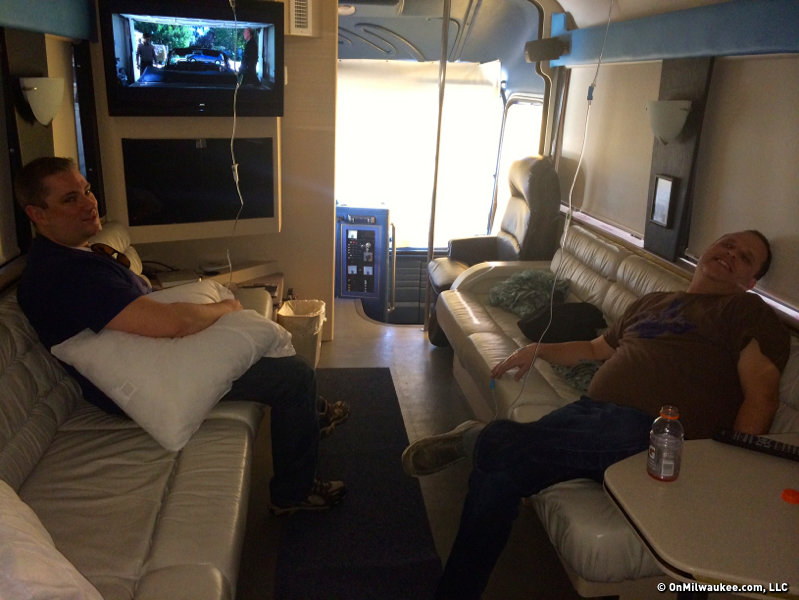 Tech Vegas, taste Vegas
LAS VEGAS – Standing in front of one giant 4K Ultra HD TV after another Friday, I came to an easy conclusion: now is a pretty bad time to buy a new television. Clearly what we're seeing at stores is no match for what's just around the corner. Curved or flat, big or gigantic, TV is about to get a lot better.
In fact, the 2014 International Consumer Electronics Show – a bucket list event of mine for years – told me a whole lot more about what was coming than what was already here. Although that's not to stay that if you're were looking for it, you couldn't find it at CES. This immense show is everything you want, some things you don't and others you didn't know you want but you actually do.
And that's pretty good metaphor for Las Vegas, in general.
On this now annual guys' trip to Sin City – one that mixes business and pleasure – my old friend Paul and I witnessed a city that somehow gives itself a makeover year after year. It keeps refining what it excels at – world-class entertainment – then finds a way to pile new features atop the rubble of anything even slightly outdated.
Obviously, the focal point of my coverage was CES, and to call it overwhelming is an understatement. In three gigantic halls in the Las Vegas Convention Center, there's far more than one can possibly see during the entire show span, and in my case, a day here was laughably short.
But it also wasn't. I found lots of duplication. The humongous TVs began to look the same after a while, and if anything, I was surprised at the stellar quality coming for Asian brands that I'd never heard of or had barely heard of. When the time comes, I now feel a little less skeptical with a brand like Hisense, for example. Their displays looked almost as great, to my naked eye, as the offering from the big boys with their cavernous pavilions, thumping DJs and sleek runway models.
Of course, I also waltzed past zillions of phone cases, e-cigarettes, 3D TVs without glasses, wireless phone chargers, drone helicopters, high-end audio peripherals, wearable tech, cars of the future and more. I got my first look at the new BMW i3, and inside the Panasonic booth, I saw the entire Lumix line of Micro 4/3 cameras and lenses – for a camera nerd, that was pretty cool.
Still, for a general assignment reporter, one who doesn't cover tech or a tech subset exclusively, CES was better suited for a long, casual, mouth-wide-open stroll. My best advice: hold off on buying that new TV, because better stuff in the 4K format is almost here. I can check CES off the bucket list now, too, although I'd be surprised if I came back.
Tech, of course, doesn't only come to town for one week out of the year. I received a hard-hat sneak preview of the new LINQ development, and the High Roller, the world's largest (and probably coolest) observation wheel, being built by Caesars Entertainment Corporation. In the footprint of O'Shea's casino (which has been rebuilt and funkified, but still has beer pong), LINQ is a bit like a Vegas version of Bayshore Town Center.
A self-contained shopping and dining district, it's car-free, aimed at the Gen X and Gen Y crowd, and thankfully devoid from the bootleg Elmo mascots and porn card slappers who line the sidewalks of The Strip. While I wouldn't bring kids to Vegas, LINQ isn't family unfriendly.
"This is private property, which means we can control who's in here," Christina Karas from Ceasars told me during my one-on-one-tour. "That means you won't see anyone looking like Elvis or costume characters wandering up and down the LINQ."
You'll know the center strip LINQ when you see it, nestled by the Quad Casino, which once was Imperial Palace. The HD vertical signage from the strip is impressive, but what most visitors will notice is the the 550-foot tall High Roller on the far east side of LINQ.
In fact, you'll see the massive, spinning observation wheel from nearly anywhere in the valley dominating the mid-Strip skyline. When it opens this spring, it won't be the Ferris wheel you're used to. Each of the 28 cabins is luxuriously decked out (yes, you can bring drinks from the wheelhouse on it), and with an open feel, it will rise far above this sprawling and amazing city.
Prices will depend on time and seasonality – from the mid-$20s during the day, and the mid-$30s at night, Karas says – and you can rent a pod for private parties and just keep on spinning. Running about 14 hours a day, expect it to rival the London Eye in just about every way. "Most people want to ride this at night," she says.
Spectacular dining
LINQ is stocking itself with some stellar tenants from a build-your-own frozen drink bar to a mid-sized music venue called Brooklyn Bowl. Fortunately for us, we were among the very first to visit the brand-new Chayo Mexican Restaurant and Tequila Bar, which still hasn't had its hard-opening, and it was a surprise delight. With its upscale yet cool Mexican theme, Chayo oozes understated elegance. Don't be put off by the mechanical bull; instead, focus on the awesome service (thanks, Danielle!), the inspired drinks and delectable small-plate choices like creamy cilantro soup ($8), carnitas tacos ($12) and bass ceviche ($13).
Chef Ernesto Zendejas brings together his combination of experience in Mexico and training in France for some world-class dishes. Don't skip dessert here either – I would fly to Vegas just for some of his amazing tres leches cake. Chayo stuffed us to the gills, and everything was just perfect. Even though we didn't pay for it, Chayo is quite affordable, too. You simply must visit, because this place is going to get very, very hot and is a welcome touch of classy fun on this part of The Strip. Whether you ride the bull is up to you.
This year, we stayed at two of our favorite hotels: the venerable, cozy Tropicana again, with its primo South Strip location and laid-back vibe. That meant we had the chance to visit Bacio, Trop's equally unassuming Italian bistro. Not flashy, but really tasty, affordable food set in the atmosphere of a hidden gem neighborhood trattoria you might stumble upon in New York. I found the chicken piccata to be very, very good and excellently paired with a light red Camerano suggested by our knowledgeable server. In a town where it's easy to break the bank, Bacio won't. A very solid choice for a relaxing but top-notch meal before a big night on the town.
Page 1 of 2 (view all on one page)
Next >>
Facebook Comments
Disclaimer: Please note that Facebook comments are posted through Facebook and cannot be approved, edited or declined by OnMilwaukee.com. The opinions expressed in Facebook comments do not necessarily reflect those of OnMilwaukee.com or its staff.