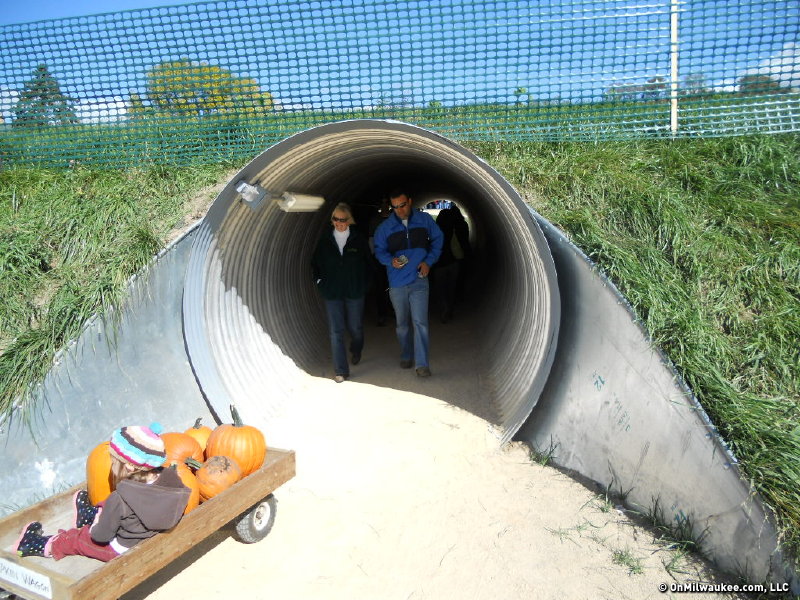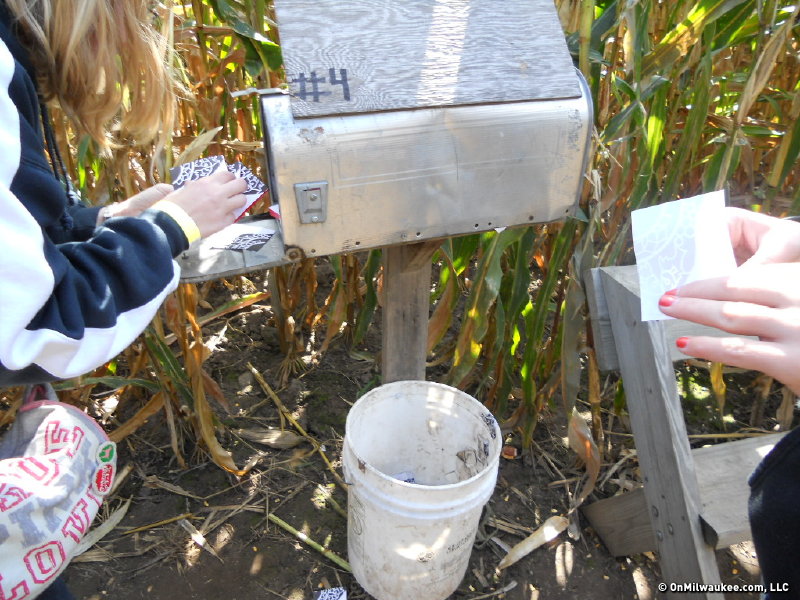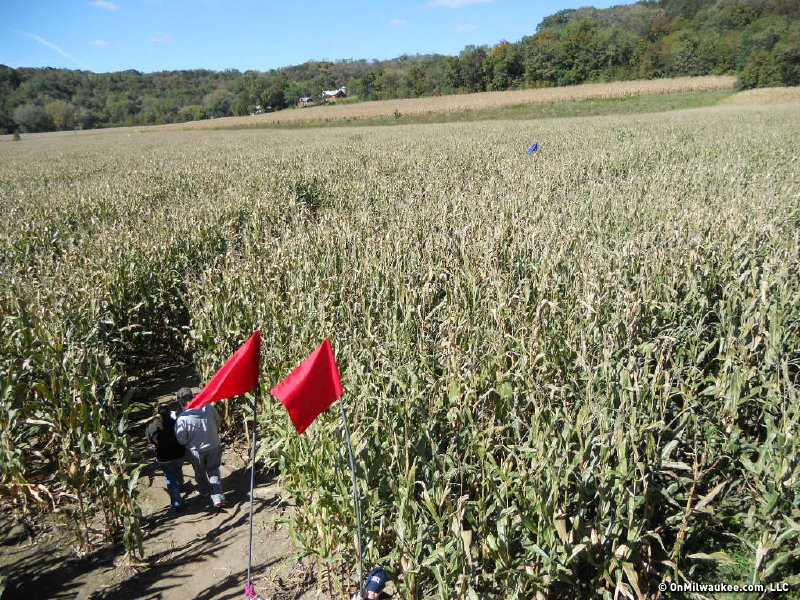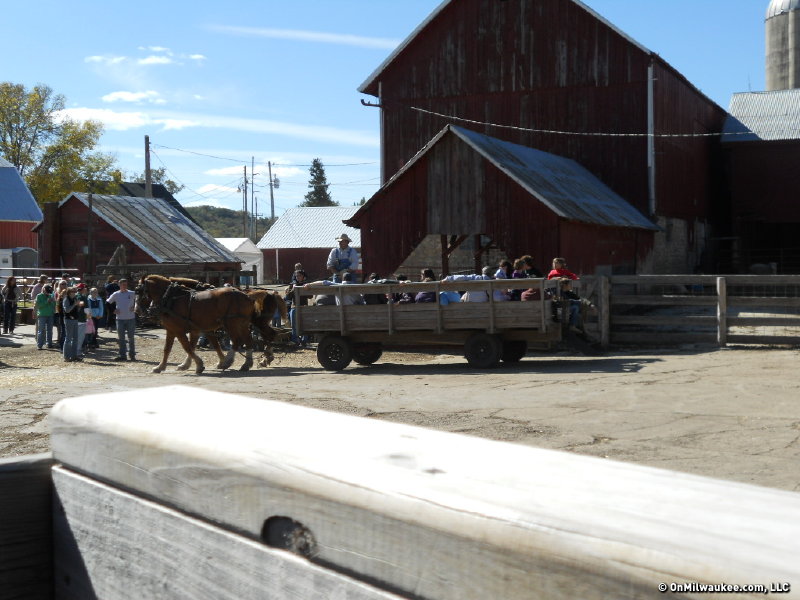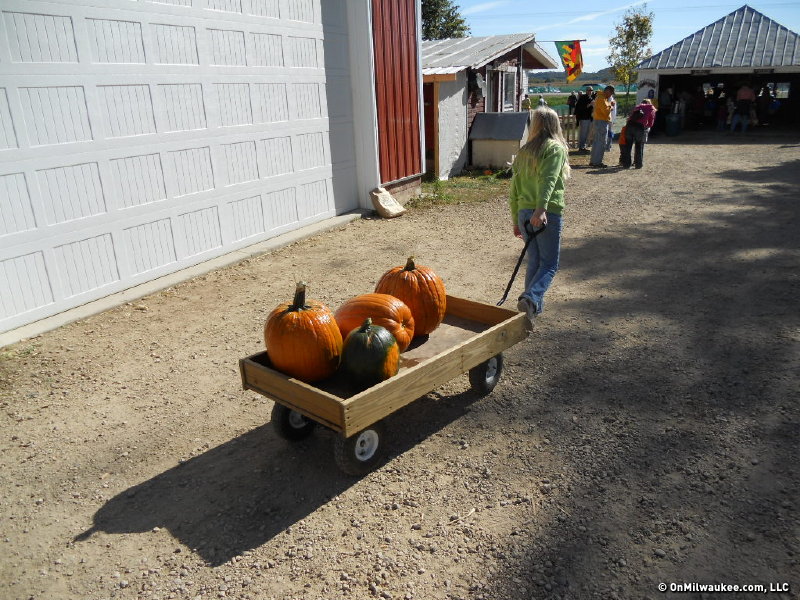 Trekking the Treinen Corn Maze
LODI -- When you're looking to get in the fall spirit, hayrides, apple cider and scouting for the perfect pumpkin all seem to fit the bill. When you're looking to get in the fall spirit in a hurry, these still work quite well – especially when coupled with a romp through Wisconsin's largest corn maze.
In an effort to start my October off with purpose, a group of friends and I decided to go for the gourd (Sorry, I couldn't help myself) and road trip to Treinen Farm, the family-owned farm located in the central Wisconsin town of Lodi and home of the mammoth maze.
Since 2001, farm owners Alan and Angie Treinen have joined forces to map out and cut a new and inventive maze each fall. This year's design, the Tessellation Gecko, is the first they've ever undertaken that required GPS navigation instead of their usual scale grid to create, and for good reason. The result is chock full of over four miles of pathways winding around tessellations, Penrose tiling and even a Fibonacci golden spiral.
Those familiar with corn mazes know that what may seem like an inventive way to spend an afternoon can quickly turn into a day of trudging through an endless cornstalk-walled prison. If you're one of those people, you're probably already shuddering at the thought of what I'd tasked myself with this past Sunday.
The Treinen maze, though, has provided a rather elegant solution to calm the nerves of scarred maze-goers and curb any boredom that may set in from aimlessly wandering through 15 acres of corn (nearly 15 football fields, for you sports fans). Rather than tackling the behemoth en masse, visitors can opt to navigate the maze piece by piece.
Upon arrival, my friends and I were given a copy of the full map, stapled shut, as well as a "starter map." The starter map was divided grid-style into eight square sections: seven were blank, and only the first section of the maze depicted the mapped-out pathways for us. The challenge, the staff member explained, was to find the checkpoint depicted in that part of the grid. At the checkpoint we would find another square of the map to tape into place, which would lead to the next checkpoint, and so on, and so on.
Though this method may still seem just as daunting, it's actually pretty doable without caving and resorting to the full map. After attempting to "navigate" using our first square of map, we quickly decided to go the way of aimless wandering. This way still got us to five of the seven checkpoints, plus two of the eight "bonus" checkpoints.
While the farm and its Web site make it very clear that there are no "facilities" in the corn maze, there are plenty of "escape routes" cut into the outer perimeter of the maze, so bailing out without finding the designated exit is relatively easy.
My friends and I unintentionally found the exit twice using the "wander" method, and after about an hour we decided it was time to use it. Yes, we were tired, and no, we had not finished our "mission," but there was still a lot of farm to explore.
The grounds are ideal for families and the twenty-something set alike, and we saw plenty of both enjoying the farm's many offerings. Kids can check out the giant slides, tire playground and funhouse, and both the young and young-at-heart can take aim with the pumpkin slingshot and meet the farm animals.
The farm's close second to its maze, however, is its 12-acre pumpkin patch. Visitors can hop aboard a horse-drawn hayride and pick pumpkins of all shapes, colors and sizes right off the vine. The driver offered up genuinely interesting farm history and trivia and remarked that, with over 15 varieties of the fruit available, "If you can't find one you like, it's not our fault."
With all the attractions offered throughout the grounds, I'd be inclined to extend that claim to the whole farm.
Facebook Comments
Disclaimer: Please note that Facebook comments are posted through Facebook and cannot be approved, edited or declined by OnMilwaukee.com. The opinions expressed in Facebook comments do not necessarily reflect those of OnMilwaukee.com or its staff.