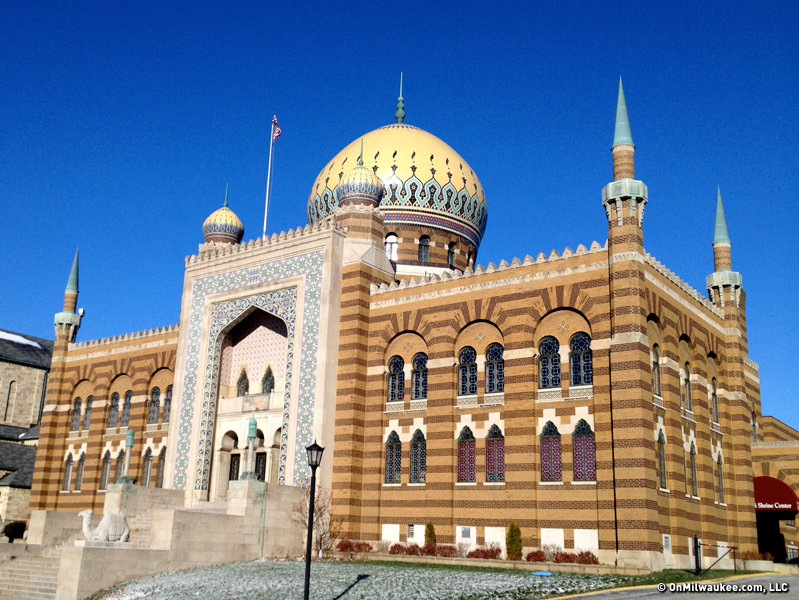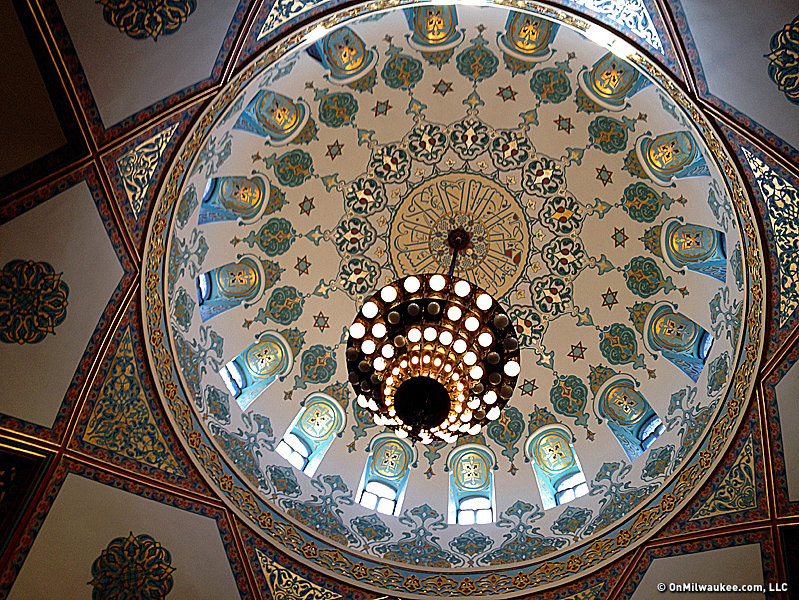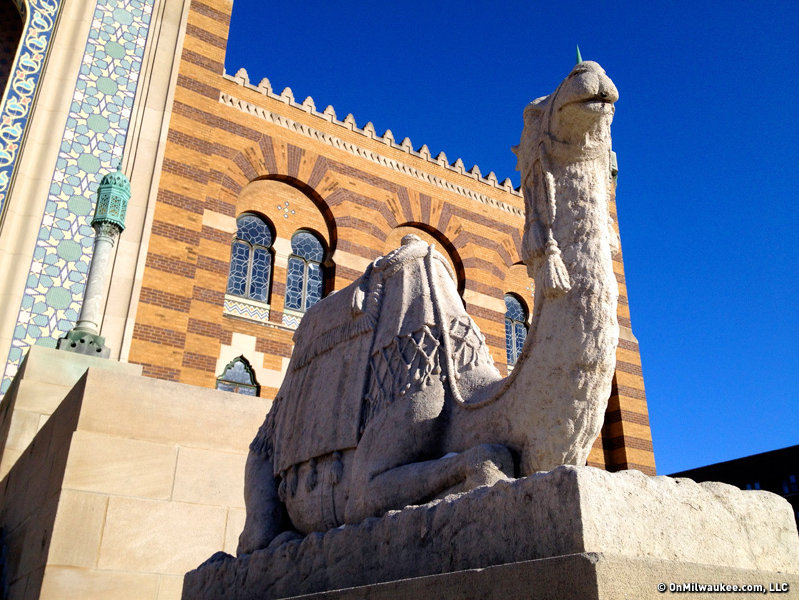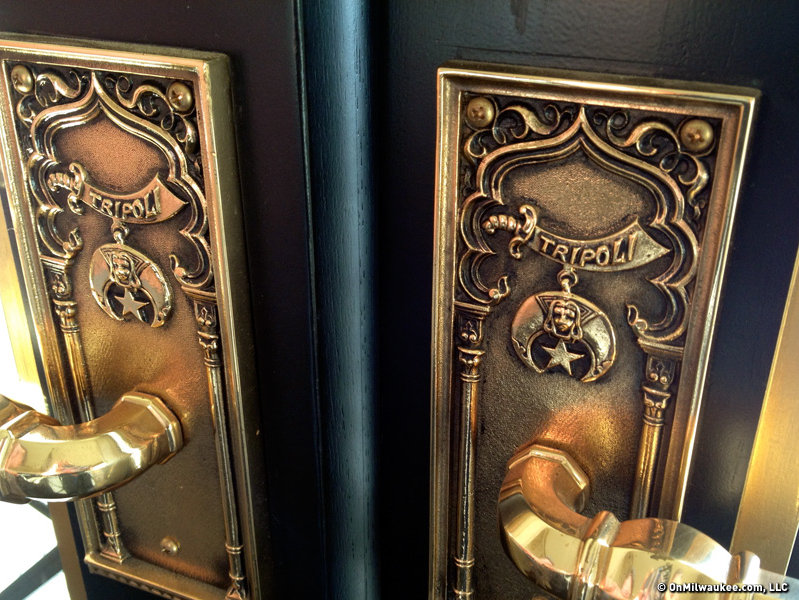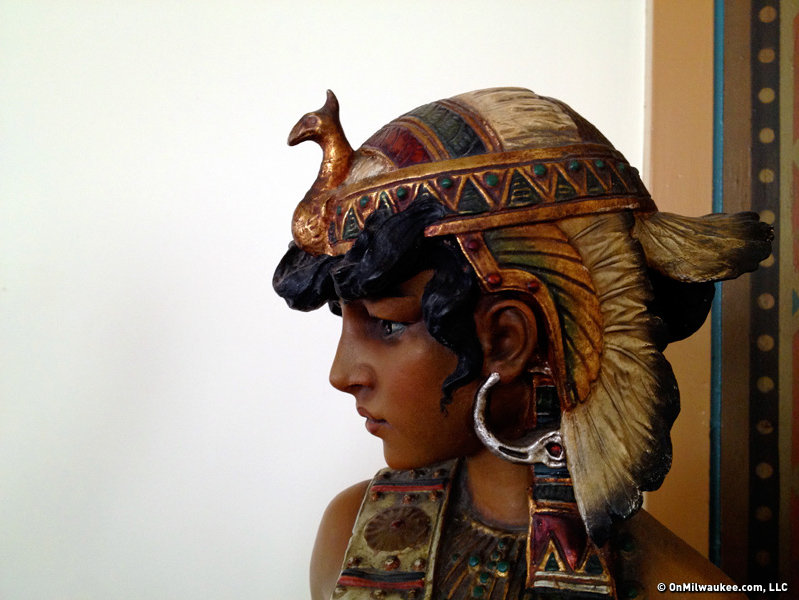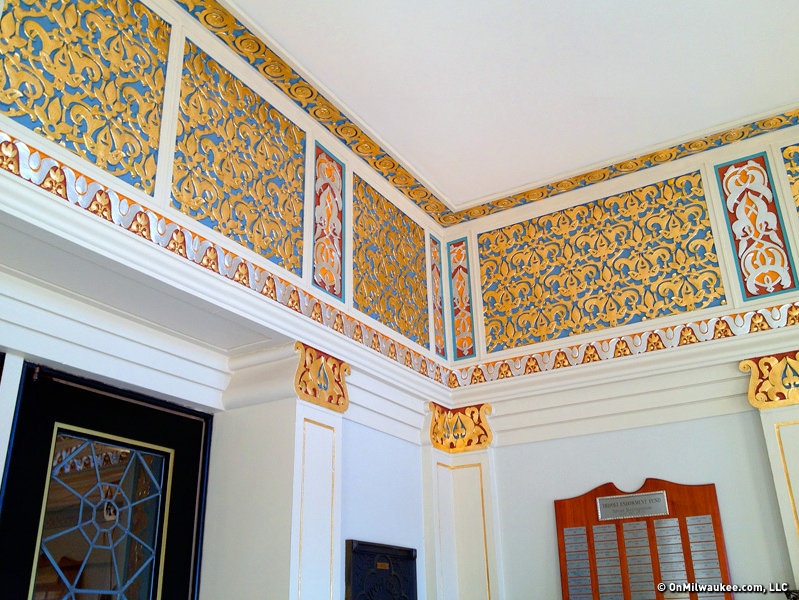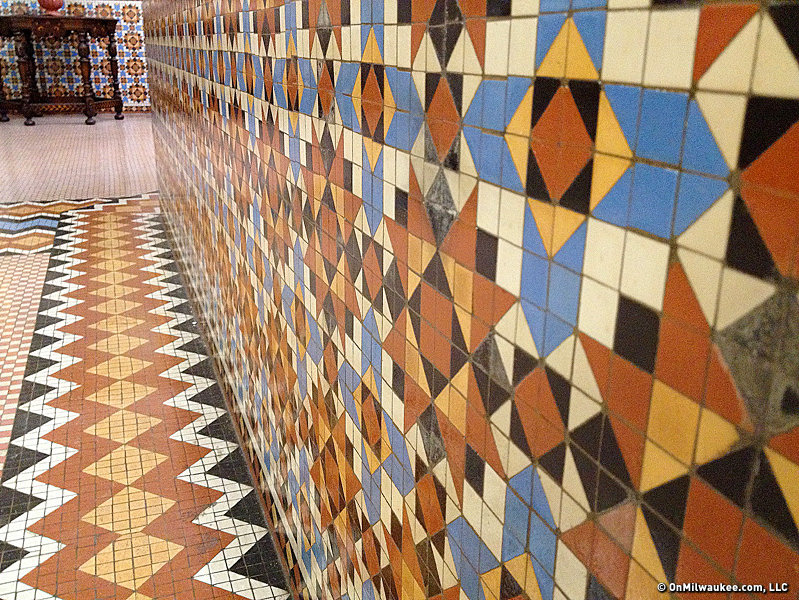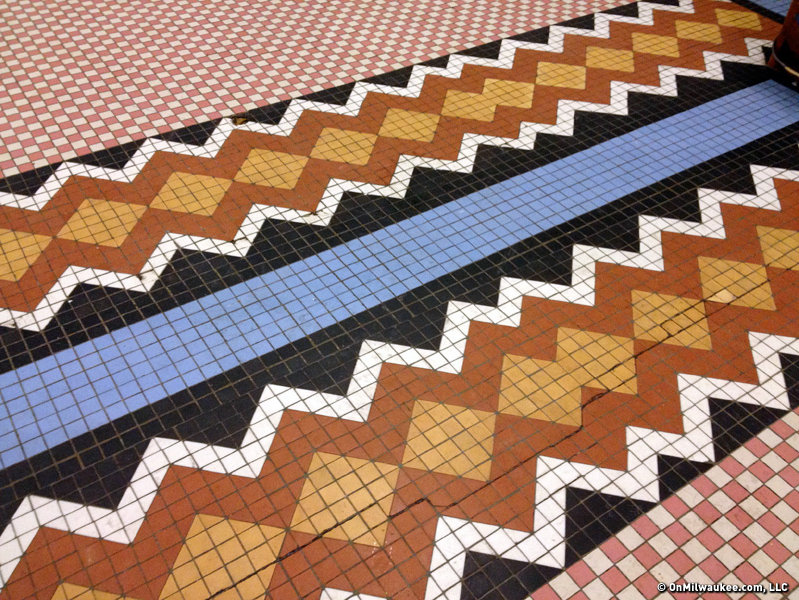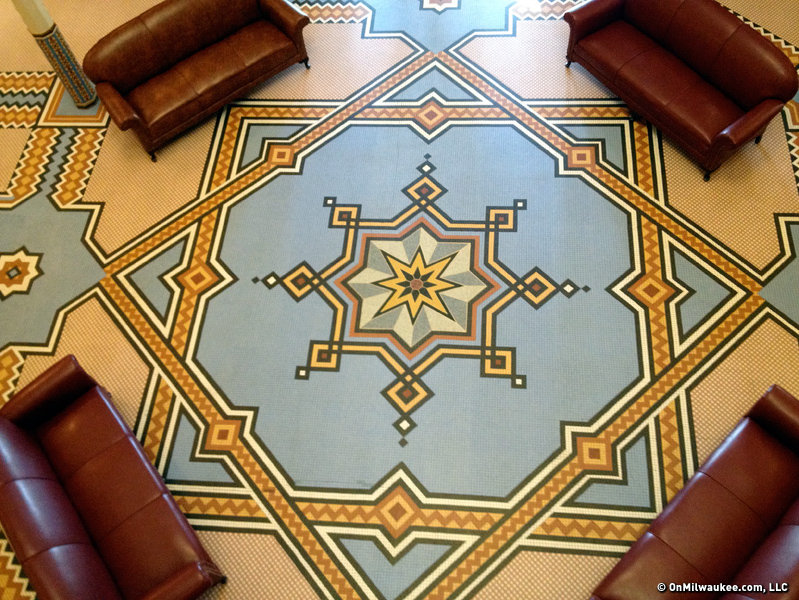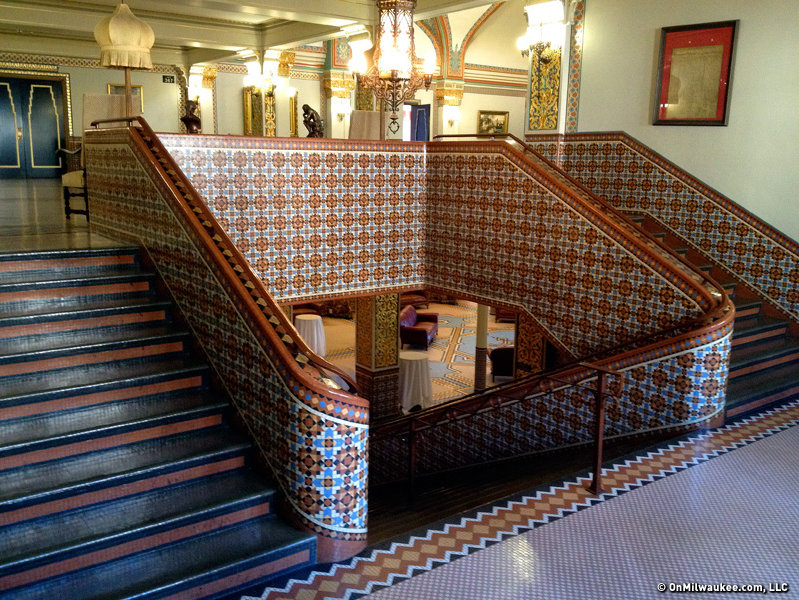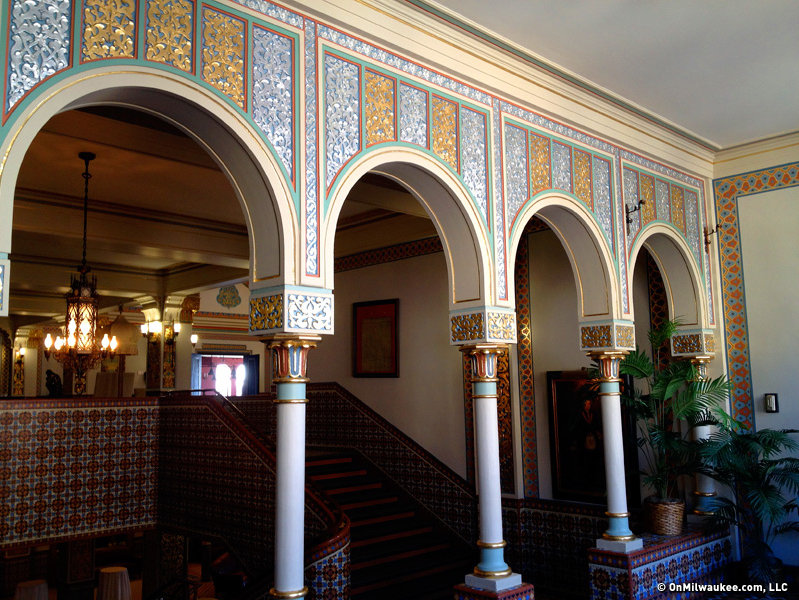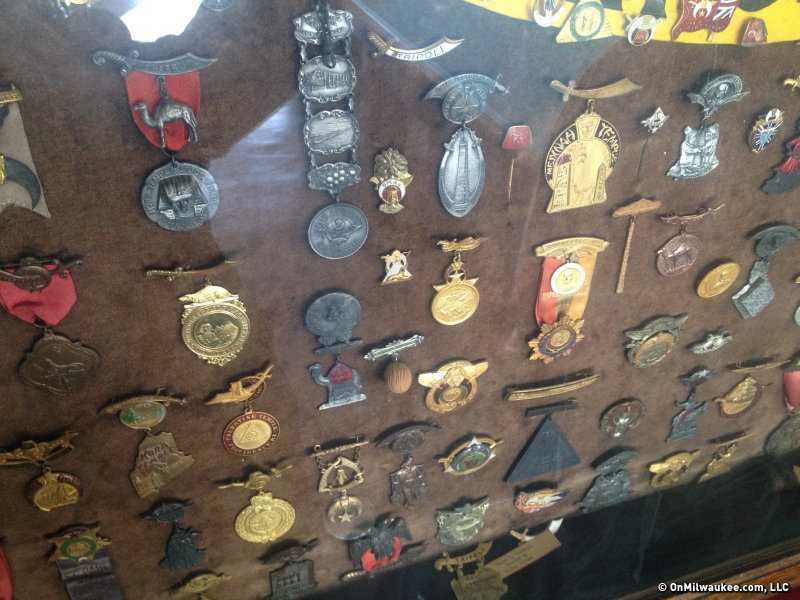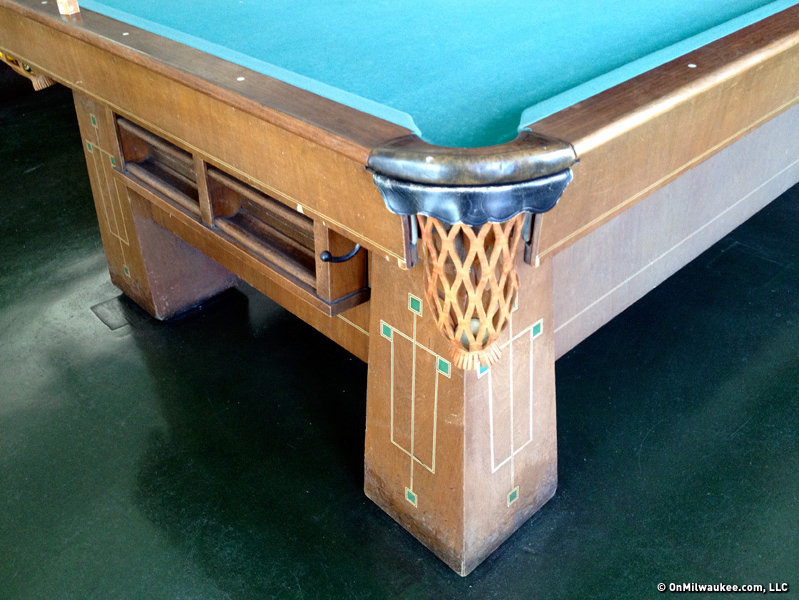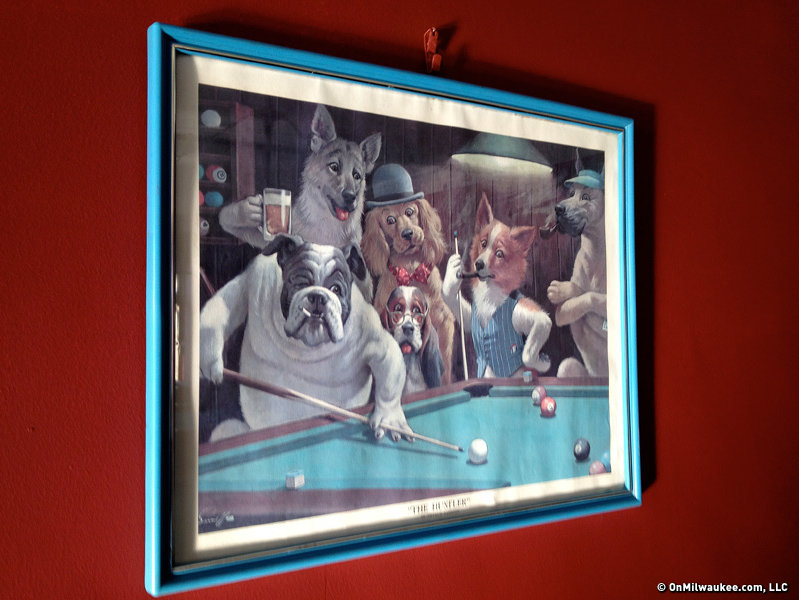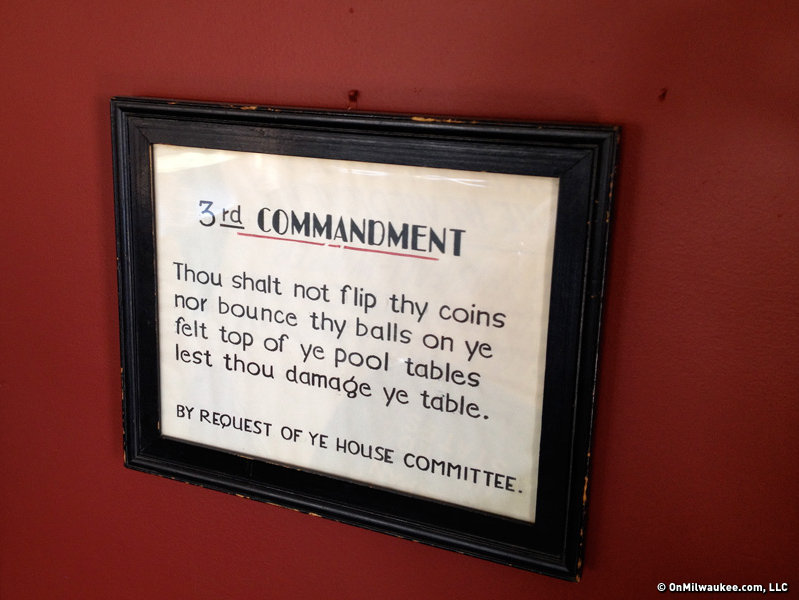 Urban spelunking: Tripoli Shrine Center
The visual pleasures of the Alhambra and the Taj Mahal are not ones I've had the fortune of seeing first-hand. But, man, if they're anything like Milwaukee's Tripoli Shrine Center, 3000 W. Wisconsin Ave., they're surely worth the trip.
The shrine, built in the 1920s to designs drawn by Clas, Shepard & Clas, is based heavily on India's Taj Mahal – with its distinctive, bulbous dome – and the interior decoration of Spain's Moorish masterpiece, the Alhambra.
The results, upon first glance, are so convincingly eastern in flavor that the building is often mistaken for a mosque. Even an extremely educated and knowledgeable UWM history professor recounted the story to a Middle Eastern history class 20 years ago of his first arrival in Milwaukee.
Spotting the building, he and his wife went to pray. At the front door was a man wearing a fez, and they greeted him in Arabic, which led to a baffled reply.
"It still happens every now and then," says Bruce Nelson, a shriner who spends a lot of time working in the building.
But upon closer examination, the symbolism is something of a mish-mosh, and certainly not strictly Muslim in flavor. For example, Stars of David circle the interior of the dome.
"We're one of the most unique temples in the country," Nelson tells me on a tour of the building. "The next one that would closest to this used to be Medinah, right off Ohio Street (in Chicago). But now it's a (Bloomingdale's) furniture store. The next one is in Indianapolis. In Indianapolis the temple is so big that it takes up a whole city block.
The Shriners, or more officially The Ancient Arabic Order of the Nobles of the Mystic Shrine, were formed in 1870 as a group of Freemasons. You must be a mason to be a shriner, but not all masons are shriners, Nelson says, adding that all shriners must believe in a higher divine being, though each can choose whichever one suits their personal faith.
"These are all the original colors, everything from 1925. Because we are listed on the National Register of Historic Places, we cannot change or alter the building in any way."
Nelson says the only major change was the addition of an elevator that was required by city code. A major addition was added to the rear of the building in 1956 and that houses a 400-seat ballroom (formerly sunken) and kitchen.
The entire building is used not only by shriners for meetings and social functions, but is rented out for weddings, dinners, quinceaneras, fraternity events, bachelor and bachelorette parties, and other gatherings.
There is decoration everywhere: bronze door handles and decorative plates, sculptures, carved light fixtures, chandeliers and sconces, one-inch square tiles on the floors and walls by the tens of thousands, intricate plasterwork ... and we haven't even gazed upward yet.
"All the mosaic work that you see was done one piece at a time. We had a family from Florence that lived here for three years. You can imagine – this was done in 1925. If you were a tile setter or something, basically it was one of those deals where you'd think, 'OK, where do you start?' There were no laser levels or anything like that; it was all done with just a piece of chalk and string."
Although the interior underwent a thorough restoration about 12 years ago, most everything you see is original. The recurring colors – blue, brown and gold – are significant, too, says Nelson.
"Blue is for heaven, brown is for Earth and the gold is regal," he says.
Standing on the ground floor, as you gaze up, you can see the decoration on the half-walls that create a balcony on the second floor. In those decorations are a hidden symbol (see the photograph above). I won't spoil it, but see if you can identify the recurring symbol.
Further up, 125 feet up to be exact is the top of the dome. Encircled by windows, the dome, says Nelson, has in the past been called the Lighthouse of Grand Avenue because – depending on the type of light bulbs used in the dome – it can shrine like a beacon in the night.
The dome is an explosion of color on the inside, with a wide variety of symbols – those three colors again – and a massive chandelier dangling from the center. If you visit, be sure to go to the second floor and gaze down – it's the best view of the intricate mosaic tile patterns on the floor downstairs.
By heading up, you'll also get to see the grand staircase, with a colonnaded alcove near the top. Also upstairs is the billiards room, stocked with incredible vintage pool tables, cues, balls and ephemera, that is original to the club. There's also a collection of mementoes picked up at other shrines over the course of a century by traveling members.
"These are all original six-inch slate-top tables from 1925," says Nelson. "We have billiards, pool and snooker. In 1925 when these pool tables were brought up here, there was no elevator. You see this one here, we had to have the floor fixed. It took 12 guys to move the table just a little bit.
"The Cue Club used to meet here every Thursday from 11 to 1, and we used to have a large group of businessmen that came in here. The tradition here was that they would play cards, play pool and have their lunch," says Nelson.
"The chef would bring up liverwurst and onions. We used to have a full bar in this other room. So the guys would play cards in there, drink beer and eat their sandwiches. There's two reasons that they would eat liver sausage – one, half of them used to get drunk on all the beer. So if they were drinking, they ate liver sausage with heavy onions to kill their breath. The guys could go back to work, and the other guys, when they went home their wives couldn't tell."
Before you go, stop in the Mellon Parlor (named for Thomas Mellon, the only Milwaukee shriner to serves as national Imperial Potentate) where the impressive light fixtures and two statues – including one of Cleopatra (spelled with a K) – are worth a look.
Outside, you can't miss the pair of camels that flanks the staircase up to the main entrance.
"These two camels look like concrete," says Nelson. "It's actually carved French limestone by a French sculptor. They shipped them over here and between the two of them, they weigh five and a half tons. The one on the left over here, the neck was broken off during the (1967) riots, and it cost $3,000, plus the cost of the sculptor to come over from France, to fix."
Cincinnati's famed Rookwood Pottery created much of the architectural faience – or glazed pottery tile – decoration on the building's exterior.
In addition to running the shrine, the group also participates in fundraisers, the most famous of which is the Tripoli Shrine Circus and it donates hundreds of tickets to the circus to local schools, day cares, senior centers and other such institutions.
But don't feel like you've got to rent the place to take a look, says Nelson, who knows the group is custodian of a real Milwaukee treasure.
"We've got a lot to offer and we want the public to come in, and the doors are always open," he says. "We were one of the largest sites for Doors Open – 1,900 people turned up this year."
The shrine will be on the menu at next year's Doors Open, too.
Talkbacks
InTheView | Jan. 15, 2014 at 8:17 a.m. (report)
One thing of importance: If anyone wants to be a Shriner, please just walk in and ask. Don't hesitate. To qualify, you need to be a man, believe in a supreme being or higher power, and be able to pass a criminal background check (no felonies). You have to be a member of a Masonic Lodge first, and that process can take roughly six months. The Shrine can direct you to a lodge in your neighborhood and connect you to the people that can start that process. Freemasonry is a great organization, and supports a multiple of awesome charities. If any eligible man out there feels the calling, it's important for him to know the proper avenues he needs to follow. 2B1ASK1.
Facebook Comments
Disclaimer: Please note that Facebook comments are posted through Facebook and cannot be approved, edited or declined by OnMilwaukee.com. The opinions expressed in Facebook comments do not necessarily reflect those of OnMilwaukee.com or its staff.