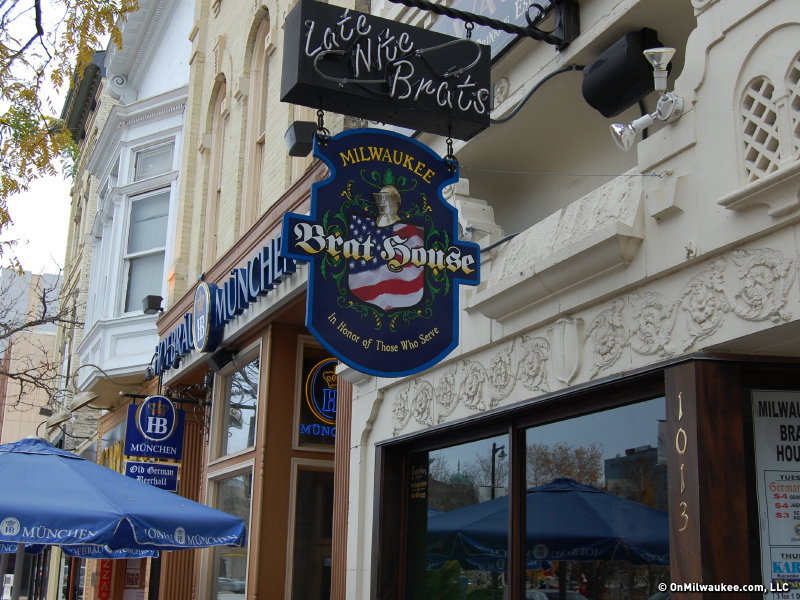 Old World Third Street bar guide
Note: The contents of this guide were checked for accuracy when this article was updated on Nov. 10, 2009 at 3:13 p.m. We continually update the thousands of articles on OnMilwaukee.com, but it's possible some details, specials and offers may have changed. As always, we recommend you call first if you have specific questions for the businesses mentioned in the guide.
For years, Water Street was the preeminent destination for Downtown drinking.
Lately, though, the venerable "legacy" establishments on the east side of the river have gotten increased competition from venues along Milwaukee Street, the Third Ward and the always-popular East Side.
In recent years, though, Old World 3rd Street has become a contender. For years, the street's few establishments were mainly used by nearby workers or Bradley Center patrons, but an influx of new bars and restaurants over the last few years has vaulted the historic street into prime-time status.
At one time, this section of N. 3rd St. was considered the "Downtown" of Milwaukee's large German population. It's been said that shopkeepers used to hang signs in the window saying "English spoken here" in order to not discourage non-Germans from bringing business.
Legendary and iconic Milwaukee busnisses like Usinger's, Schlitz and Schuster's Dept. Store were staples on the street. Many of the original buildings still stand today, some among the oldest in Milwaukee, and now house some of its more popular nightspots.
Here's a quick look at the bars of Old World 3rd St.:
Buck Bradley's
1019 N. Old World 3rd St.
(414) 224-8500
buckbradleys.com
The "veteran" of the Old World 3rd St. family, Buck Bradley's and it's longest bar east of the Mississippi is a proven joint. Classy without being pompous and full of itself, Buck's has great food, friendly and quick bartenders and decent prices. The music, during the early evening, is usually a little softer and classic but switches over to loud and danceable as the hour gets later. Featuring some really, really good burgers and one of the best fish fries in town, Buck Bradley's also is a solid choice for some no-hassle Downtown dining before making the switch to a liquid diet.
Buckhead Saloon
1044 N. Old World 3rd St.
(414) 390-0233
buckheadmilwaukee.com
Loud, young and packed; Buckhead Saloon - or, "Buckhead's," if you prefer the Milwaukee-slang term - is a typical college party bar. Lots of room, but always packed, Buckhead usually features a mix of DJ-mixed dance music and collegiate cover bands on the weekends.
Page 1 of 2 (view all on one page)
Next >>
Facebook Comments
Disclaimer: Please note that Facebook comments are posted through Facebook and cannot be approved, edited or declined by OnMilwaukee.com. The opinions expressed in Facebook comments do not necessarily reflect those of OnMilwaukee.com or its staff.