The Ruby Tap is a unique self-service wine bar offering 72 wines on tap. Customers can choose from a wide range of pours to sample or indulge in the wines of their choosing, as well as enjoy a selection of local cheeses, charcuterie and sweets to pair with their varietals. Knowledgeable staff is also on-hand to help you select the best wine for your tastes.
Interactive map
Recent articles about The Ruby Tap
By Bobby Tanzilo - Feb. 06, 2013
We've featured a lot of bartenders here at OnMilwaukee.com, but this one's a …
Read more...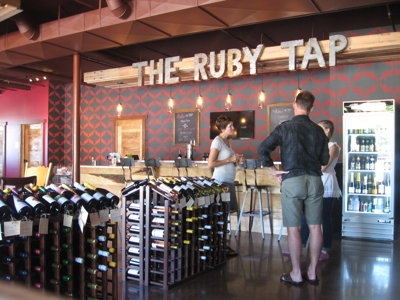 By Lori Fredrich - Aug. 23, 2012
With input from her husband Jordan and sister Sarah, Brooke Boomer envisioned a …
Read more...